Today, September 14th is National Eat A Hoagie Day, so in honor of this national holiday, I went out to find the best hoagie in Detroit. Several restaurants offer Hoagies around Detroit, but today I opted for Lefty's Cheesesteak, specializing in making fabulous Hoagies. And boy do they deliver one of the best Hoagie's I've ever had.
Lefty's Cheesesteak was created by Sam Berry, a creative left-hand food enthusiast. Sam spent tons of time perfecting the art of creative cheesesteaks, hoagies, burgers, and other highly imaginative food. And now it has taken hold and Lefty's Cheesesteaks are popping up all over.
National Eat a Hoagie Day promotes a sandwich known as a grinder, sub, or hero. You can also order a po'boy, torpedo, or an Italian sandwich if you want to celebrate this National Eat A Hoagie Day! The hoagie consists of meats, cheeses, vegetables, sauces, and seasonings on a long roll of Italian or French bread. I chose a Chicken Hoagie with shaved chicken, diced grilled onions, and American/Swiss blended cheeses. The cheese was melted and blended seamlessly with the chicken, which was so moist. I gobbled mine up quickly.
Where did the Hoagie come from?
The origin of this giant delicious sandwich is a bit of a mystery. The epicenter of the controversy seems to be eastern Pennsylvania between the DiCostanzas and DePalma's. Both lay claim to being the first to make the hoagie. One family claims to have been making the sandwich since 1923 and the other since 1925. But who has the proof?
Another story from the Philadelphia area takes place during World War I. It describes shipyard workers bringing large Italian sandwiches to work wrapped in newspaper. The large sandwiches helped the workers through their long, grueling workdays. The workers nicknamed the massive sandwiches "hoggies" because anyone eating them at one sitting would have to be a hog. The Philadelphia accent explains the transformation of the word. The dialect often exaggerates the vowel sounds changing "hoggies" to "hoagies" quite easily.
Another story talks out of school – almost literally. At one time, if a kid skipped school, it was called being "on the hook" or "playing hokey." A "hokey" sandwich could be bought for a price a kid on the lam could afford. Eventually, "hokey" became "hoagie" especially if the kids were skipping school.
Whichever origin story you believe is up to you. If you are a foodie and like to travel, you could take a trip out to Philadelphia for an authentic Philly Cheesesteak. However, if you live in Southeast Michigan, try a Hoagie at Lefty's Cheesesteak. There are several Lefty's around the area. The one I tried is at 1335 M-102 in Detroit.
How can you Observe #NationalHoagieDay
Make your favorite hoagie combination. It's also ok to take a picture of your masterpiece and share it with all the world. Hoagies are colorful, beautiful meals and should be documented for posterity. Hoagie lovers live on the wild side. Add jalapeno to your sandwich and post your "HOT" new trend. Call it "Hoagies Gone Wild!" or "Hottie Hoagies!" And for the love of photography, send those food selfies to us. It might just grace our Facebook banner! Who knows, we might even send a gift to the person who sends us the best glamor shot or video of that hot jalapeno hoagie. Don't doubt it. It could happen.
And, if you didn't make it but your favorite sandwich shop did, be sure to give them a shout-out full of all the wonderful hashtags that go with it. Like this one >>>> #NationalHoagieDay.
And just because the National Eat A Hoagie Day is only for today, that doesn't have to stop you from stopping in and enjoying a delicious Hoagie at Lefty's Cheesesteak.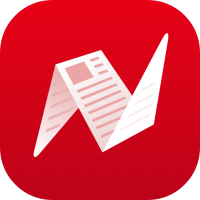 This is original content from NewsBreak's Creator Program. Join today to publish and share your own content.