The Soaring Eagle Arts, Beats & Eats is in full swing in downtown Royal Oak this weekend. If you aren't one of the hundreds of thousands of people that have left Metro Detroit for other destinations this Labor Day weekend, come out and enjoy this massive festival that has taken over Royal Oak.
The first hurdle you will need to figure out is where to park. As you get closer to Royal Oak, you will see plenty of street signs telling you not to park in the neighborhood streets. There are plenty of event parking lots available for $15. Further out, you might find one for $10, but the lots fill up quickly, so be prepared to drive around until you find one that has a spot open.
There are several entrances around the festival where you can purchase your ticket and get your wristband for the day. On Sunday and Monday, admission is $5 before 3 p.m. and $10 after 3 p.m; Then you are free to wander around and take in everything. My recommendation is to wander each street to see what there is to eat before deciding on which booth or food truck you want to get food at.
There are so many food options throughout the entire festival. You will be able to find BBQ, noodles, mac and cheese, tacos, pizza, and don't forget the sweets. Plus, there are booths scattered throughout offering beer, wine, Pepsi products, and water if you get thirsty.
After munching on all the delicious food, take a walk through the booths displaying beautiful artists and their masterpieces. You can purchase photography prints, ceramics, paintings, jewelry, and so much more. In addition to the artworks, there are streets lined with vendors of all sorts to tempt your pocketbooks. And for the kiddos, there is a section of the festival with tons of booths with kid's arts and craft tables for them to enjoy.
Besides the food, drinks, and art, there are carnival rides at each end of the festival. One end has the older kids/adult rides, and the other has the little kiddos' rides.
During the day, you will be able to listen to some wonderful musical acts from small stages to the main stage in the evening. On Sunday, the big acts performing are Justin Moore and Rise Against. And on Monday, Gin Blossoms and Bobby Brown are performing. The area around the main stage becomes pack, so you might want to get there early to claim your spot.
The festival runs from 11 a.m. to 11 p.m. and closes on Labor Day at 9 p.m.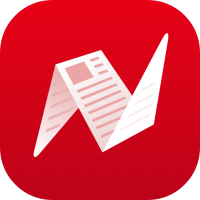 This is original content from NewsBreak's Creator Program. Join today to publish and share your own content.