The long awaiting opening for the Innovation Hills Park playground has arrived. And from the looks of the jam-packed parking lot and the kids screaming and running around, it is a success. The three-acre playground is a beautiful addition to the 110 plus acre park, which includes an extensive trail system, ponds & waterfalls, making it a complete nature destination for your family.
Head over to the playground area once you find a parking spot, whether it is in the lot or on the grass. I visited during the afternoon and saw tons of families enjoying picnic lunches and letting their kids run around the playground. The first thing you see is the Innovation Hills tunnel that you walk through to enter the playground. As you walk through you, start seeing the fantastic layout of the playground.
There are round swings to the right, a pavilion to the left, and the giant Babb Oak treehouse directly in front. I wanted to check out the treehouse, so that is where I headed. There is a bridge path leading to the middle height of the tree, which is tall enough for adults to go in and get down to the bottom of the tree. The kids, however, can climb up, down, and slide to their heart's content.
Another area in the playground that will tempt the kiddos is the ability to run their fingers through a flowing splash river that mimics the Clinton River cutting through the park. There are little dams that kids can play with to change the amount of water flowing down to the next kid. This is a lovely area for kids to splash around and cool off on the Indian summer days Michigan is known for in the fall.
After your kids have exhausted the themed bridge, twenty unique play elements, and a sand play area, your family can enjoy a walk around the park. The boardwalks are a great way to wander through the park and marvel at the trees, wetlands, the Clinton river, flowers, and all the little animals that make this place home.
Look for the turtles sunny themselves on logs in ponds and herons hiding in the bushes on the banks.
The entire Innovation Hills park was designed with inclusivity in mind – to bring nature to everyone, regardless of physical ability. And the best way to experience that is to enjoy the newly opened playground and the boardwalks that loop around the park. Innovation Hills Park is an excellent destination for a wonderful fall family day at Innovation Hills.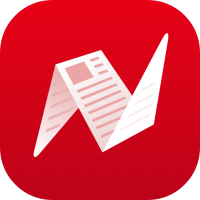 This is original content from NewsBreak's Creator Program. Join today to publish and share your own content.