Today, September 1st, is National Burnt Ends Day. If you are looking for great burnt ends in Southeast Michigan, look no further than the Red Wood Grill. Red Wood Grill is a catering company that you can find at festivals around the area. They also have a permanent spot in the Oakland County Farmer's Market and Cooley Lake Road in Waterford.
What are burnt ends?
Once considered trimmings or left-overs, burnt ends come from the point of a brisket. However, these days burnt ends take center stage in a BBQ basket of smoky flavor and goodness. The name comes from the longer cooking time required for tender brisket. As a result, these thinner points become a little charred and tougher than the rest of the meat. Although don't let that description deter you. Delicious on their own, burnt ends also taste amazing on sandwiches and in stews. They can be sweet, spicy, and of course smoky. A hint of hickory or cherry can tantalize the senses. No wonder there is an entire day to celebrate this wonderful meat!
I'm not the only one who loves the burnt ends from Red Wood Grill. At the Oakland County Market, the Burnt Ends always seem to sell out quickly. If you want to try them, you have to show up early to get a bunch. They sell them in a 7 oz. And a 1 lb portion. I usually pick up a little bit along with their smoked sausage mac and cheese, another of my favorites from Red Wood Grill. Red Wood Grill will be at the Oakland County Farmer's Market until October. If you miss them there, make sure to check out their permanent location in Waterford Twp at 7726 Cooley Lake Rd.
How can you celebrate the #NationalBurntEndsDay?
Celebrate the day by sampling burnt ends! That's not the only way to celebrate, though.
Support local by purchasing Burnt Ends from restaurants.
Visit every BBQ joint you can in 24 hours.
Take a trip to Kansas City for some authentic burnt ends BBQ.
Make your own at home.
Invite friends and family to try burnt ends.
Experiment with seasonings and BBQ sauce.
Try new burnt ends recipes or share your favorite.
No matter how you celebrate, be sure to use #NationalBurntEndsDay on social media.
I'm always on the lookout for a good barbecue. Drop the name in the comments if you have a great place in southeast Michigan for me to try.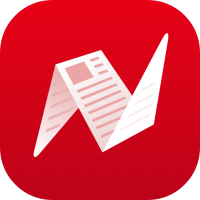 This is original content from NewsBreak's Creator Program. Join today to publish and share your own content.