If you are looking for a unique family adventure for the weekend, you must explore the Outdoor Adventure Center in Detroit. This giant warehouse has been transformed into a place where you and your family can enjoy all Michigan has to offer in nature while still being indoors. This newly opened family-fun adventure center run is waiting for you to explore the forests, pictured rocks, sand dunes, animals, and waterfalls of Michigan, all with an interactive flair. And you will be able to learn how the Michigan Department of Natural Resources manages state parks, forests, wildlife, and fish.
Entering the facility, you start out walking through an area with tons of Detroit riverfront history. Did you know that Detroit had a thriving ship-building business right on the waterfront? Before it built automobiles or railcars, Detroit built ships. You can even see a replica of the infamous Boblo Ferry. After this area, you enter the large warehouse; it is overwhelming to figure out where to head first. Do you head up the stairs or stay on the main floor.
Toward the left is a small aquarium showcasing some fish you'll find in the rivers and Great Lakes surrounding Michigan. After the aquarium, you walk through a Yurt camping site and then come across the first of many simulators. Here you can kayak and fish. The experience feels so real that my little cousin thought she would be pulled into the water as she pulled in her catch.
The rest of the main floor has you walking through caves, under Pictured Rocks, behind a waterfall before you head into the forest. The Outdoor Adventure Center does a fantastic job showcasing several natural areas that you can find in Michigan, like the world's largest collection of freshwater sand dunes, the majestic Pictured Rocks, the seven wetlands wonders, and Michigan's Mighty Forests. Oh, and don't forget to see inside the Bear Den!
After exhausting yourself with all of the fun things downstairs, head upstairs to see what else the Outdoor Adventure Center has. Make sure to read the edges of the stairs as each step has fun facts about Michigan outdoors. Kids can climb the large tree on the main floor to reach the next level as well. The upstairs is where you can sit in a little red plane, walk across a wooden suspension bridge, feel all different kinds of animal furs, and learn all about how to be energy efficient in your home.
The simulator rides are the fun things to do on the second level that you might have to wait in line for. You can ride a snowmobile through Michigan's Upper Peninsula and take a 4-wheeler ride through Michigan's trails. You can also take a mountain bike adventure ride in Michigan, which has the most rail-trails in the nation with more than 2,600 miles. Did you know that Michigan has more than 13,000 miles of trails, and many are multi-use?
This large warehouse on Detroit's riverfront is wonderful. What a fabulous activity for your family to do in Detroit. The Outdoor Adventure Center is open Friday from 10 a.m. to 3 p.m., Saturday from 10 a.m. to 5 p.m., and Sunday from noon to 5 p.m. Tickets are $5/adults; $3/seniors and children, and children under two are free. This fun center is at 1801 Atwater Street in Detroit.
I hope you give this new place a chance and come out to explore Michigan's outdoors indoors. Visiting here will have you start planning your next outdoor Michigan adventure!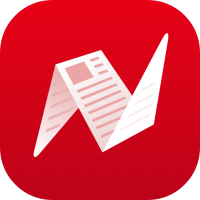 This is original content from NewsBreak's Creator Program. Join today to publish and share your own content.