If you are looking for something fun to do with the family or a unique date night on the weekend, you have to check out Glenlore Trails in Commerce Township. Glenlore Trails is an interactive, family-friendly 1-mile hiking trail in Commerce Township outfitted with trippy lights, projections, and magical creatures.
The GlenloreTrails Expedition offers more than twelve "sensory installations" to explore on the approximately 1-hour journey through the woods under the stars, making it fun for all ages.
Your evening starts after you check in with your tickets. You start on the crushed rock path to watch a short video before the doors open to the magic. Your family will then enjoy the mystical lights at Enchanted Clearing, the wondrous sights and sounds at "Whispers in the Woods," and find your way to the majestic "Web of Lights".
Other areas are the Luminous Symphony, the Radiant Field, Thin Spaces, Celestial Evolution, Froggy Bog, and Fluorescent Flowers.
There is also a mystery to be solved, and the clues along the path help you to reach the finish. Signs describe each area and help you figure out what area you are entering.
If you have younger children, you might like to choose an earlier time as you can start walking the trail with it still light out. The older kids might enjoy waiting until it is truly dark.
If you plan to bring a stroller or wagon to take your kid in, make sure it has larger wheels as the path has small rocks and is in the forest.
The event runs rain or shine, so make sure to dress appropriately. We sprayed ourselves with OFF liberally before we went. But, the workers mentioned that they do spray the trail before the event starts.
There are break areas for you to sit and rest and enjoy the lights. Unfortunately, these areas tend to get a bit crowded, with clusters of people wanting to see the entire display. Also, you might find clusters of people around the hologram displays.
Halfway through the hike will take you to the concession stand where you can get adult beverages, snacks, pop, and of course, light-up souvenirs for the kiddos.
Glenlore Trails are open on the weekends this summer, on Thursdays through Sundays until September 12. The tickets are $25 for ages 13 and over, $15 for ages 4-12, and free for kids under 3. The tickets are timed in 15-minute increments starting at 8:15 p.m, which you can purchase online. The trails can be found at 3860 Newton Road in Commerce Charter Twp.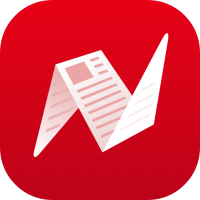 This is original content from NewsBreak's Creator Program. Join today to publish and share your own content.