Today is National Book Lovers Day! It is a day for all those who love to read; National Book Lovers Day encourages you to find your favorite reading place, a good book (whether it be fiction or non-fiction), and read the day away.
Here are some tips for you to celebrate National Book Lovers Day:
Sit back, relax and READ!
Don't forget to share the joy of reading with young people in your life. Inspire them with your favorite novel or find out about the last book they took off the shelf. Read to the littlest of the up-and-coming readers, too.
Shop for a new title to read or explore the shelves for one you would like to give.
Discover the world of online bookstores. Their stock includes a variety of subjects and collectible items, too.
Record a video of you reading a story for a child in your life.
Randomly give a book to someone.
Visit your public library and check out a favorite tome.
Use #NationalBookLoversDay to post on social media and spread the word.
Explore the shelves of used book stores. You might find an out-of-print tome that might become the highlight of your collection.
If you are looking for some great used book stores around Detroit, check out these.
Read It Again Books
Read It Again Books is my mainstay book supply here at home. I love this shop for many reasons. The super friendly staff personally greets me every time I walk through their door; the numerous selections of books they have; and the ability to request old & new books, which they set aside for me to pick up when they show up. And the capacity to trade in books I've read to get discounts on new books. Read It Again Books located at 39733 Grand River, Novi, MI 48375. (248) 474-6066
John King Books is the largest used bookstore in Michigan. Where four stories filled with books piled high and on shelves are waiting for you to find a gem. Over a million books to choose from including a large selection of rare books. I recently picked up the American Annual of Photography from 1909 and a 1968 Boston: International Visitors' Guide with an interesting section on Etiquette. Oh, how we have changed! John King Books is located at 901 W. Lafayette Blvd. Detroit, MI 48226. (313) 961-0622
Are you looking for more books? How about looking for a Little Free Library in your neighborhood? A Little Free Library is where you can take a book or return a book. It is a place where neighbors can share their favorite stories. Here are a few of my favorites.
Rochester, Michigan
I love the town that I live in. Rochester is a larger city with small-town charm, and it loves its libraries. Besides the main town library that even has a community bookmobile, there are a couple of Little Free Libraries that I have found around. One is in the Rochester Municipal Park (see the first photo), and another is on Main Street. I love that you get to decorate your library, and these two are cute! Rochester definitely wants you to have all the access you need to get your hands on a book to read.
Oakland County Farmers Market
This is the newest little free library I've found right in the middle of the Oakland County Farmers Market. Situated by the door of the building, there is a little wooden free library. There are three shelves stacked filled with books, almost overflowing. This is a busy little library as I wasn't the only person waiting to see what was on the shelf.
Polly Ann Trail
This is an unusual spot for a Little Free Library. Located right at one of the junctions of the Polly Ann Trail heading north is a cute white and blue Little Library run by the Orion Township Library. I picked up a book when I was looking for the DIA Inside|Out Program. The Polly Ann Trail little library is right across from the Monet painting. Not a bad place to be!
Port Huron
Along the Blue Water River Walk, you can find this little free library. Go ahead and browse through their shelves, and hopefully, you'll find something you'll want to read. Then pop a squat down by the river and enjoy a lazy afternoon reading.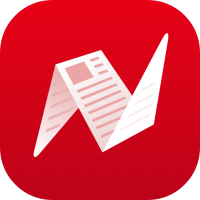 This is original content from NewsBreak's Creator Program. Join today to publish and share your own content.