There is a new restaurant in Metro-Detroit that just opened up on Friday, August 6th. Love Sushi is the first sushi restaurant in Fraser, and they are hoping that you will love their unique flavors of sushi and keep coming back. Love Sushi was inspired by sushi chef Francisco Castillo which he comes up with new sushi ideas that haven't been tried before.
Of course, they have all the tried and true favorites, like the California Roll and Spicy Tuna, but what sets Love Sushi apart is their creative Signature Rolls.
I spent a little time with them as they were getting ready for their big opening, photographing some of their signature rolls for Uber Eats. After photographing their fantastic sushi rolls, I was intrigued by each dish they brought out as they were more creative than the previous one. Then I got to taste them and Wow! What a wonderful mix of flavors that I couldn't stop eating.
Love Sushi is a little hard to see when you are driving by, but trust me, it is there. When you show up to the restaurant tucked in the corner of the tiny strip mall on East 14 Mile road south of Garfield, you can sit in a booth or a bar stool which reminds me of dining in Asia.
The counter has a glass case where you can see all the fresh sushi waiting for you to order and ready to be prepared by the sushi chef. Francisco Castillo has more than eight years of experience working in multiple sushi restaurants around the country and is the creator of these fascinatingly unique Signature Sushi Rolls.
The combination and display of each sushi roll is artistic perfection. The fruit rolls have colorful flowers decorating the plates. But, when you bite into one of these rolls, you taste the dichotomy of cold fruit with the warm cream sauce on top of them. You can't help but smile after that!
My favorites so far are the Police Roll displayed in the wooden boat with Shrimp Tempura, crab salad, avocado, cucumber, topped with grilled white tuna & teriyaki and Beef Negamaki. Oh, who am I kidding? I liked everything I have tried from Love Sushi.
There are so many different Signature Sushi Rolls to try, like the colorful Party Roll, the Michigan Roll, the Super Bowl, and the Garfield. However, If you are up for a unique dining experience, you have to order the Fire Roll. The presentation is just as good as the sushi roll!
Order a Bento Box to dip your feet into this tasty world if you haven't tried sushi before. The Bento Box has fried vegetables (carrot, white onion, broccoli, green pepper, mushrooms), shrimp tempura, vegetable tempura, fried shrimp shumai, California rolls, steam rice, and you can add chicken with teriyaki sauce. Yum!
And if you aren't sure how to use the wasabi and ginger, here is a helpful tip. Dab a small piece of wasabi on one side of your sushi, then flip it over and dab the other side into soy sauce. This way, you get the proper balance of all of the flavors at the same time. For ginger, place a piece in your mouth between eating different kinds of sushi.
I'm so glad to have found Love Sushi and really enjoyed stopping in for a quick lunch on their opening day. I hope you can give Love Sushi a try as well. You won't be disappointed. And helping out a new local business is always good!
Love Sushi is located at 16881 East 14 Mile Road in Fraser.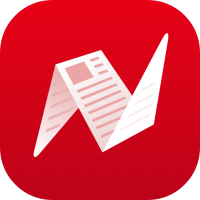 This is original content from NewsBreak's Creator Program. Join today to publish and share your own content.