Watching a live performance on a stage has unfortunately become a dying pastime, even more so within the last two years due to the world's circumstances we have been in. But, times are changing for the better, and venues are opening and welcoming visitors to watch the arts again.
I got a chance to see the Detroit Music Hall on a guided tour. What an amazing building with such a rich history of Detroit and the Music/Theater Industry. Our tour guide was so knowledgeable about the building's history and even had plenty of personal stories of interactions with past performers at the Music Hall.
Music History in the Jazz Cafe
The Music Hall started in 1928 as The Wilson Theatre by Matilda Dodge Wilson. She was married to one of the Dodge brothers (John) and was influential in getting the Music Hall, and Meadowbrook Hall built. The Music Hall was updated recently to reflect the atmosphere of the 1920's original architecture. They even discovered the beautiful ceiling that was under the paint. Who would want to cover up that ceiling? This tour is in the second building that I have been in recently that somebody painted over the ceiling. Why would people do this deliberately?
This building has hosted acts like Aretha Franklin, Miles Davis, and Ray Charles in the Jazz Cafe. The Main Hall has hosted performances from ballet companies to philharmonic orchestras. While I was on the tour, we got to see some auditions for the Joffrey Ballet Company. Hopefully, these little girls did well in their auditions.
Watching these auditions and hearing all the stories of artists that have been here in the past made me realize that I have been missing out on some great culture here in downtown Detroit. So much so, that after this tour, I bought tickets to see a Ballet held here at the Music Hall.
This weekend on the 31st, Complexions Contemporary Ballet is performing at the Music Hall. This is a timely piece of culture that will entertain everyone. It is a bold and dynamic socially conscious one-act ballet featuring the full company that examines our humanity in conjunction with today's political climate. If the weather is nice on Saturday, the peformance will take place in Music Hall's brand-new outdoor amphitheater just adjacent to its historic building.
I hope you take a chance and come back to watch performances on a live stage again. If you can't make it to this weekend make sure to check out the calendar to see if there is something else you might like to see at the Music Hall. Come on out for an evening of culture in the D!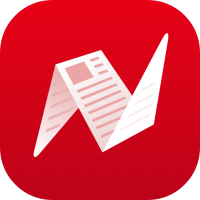 This is original content from NewsBreak's Creator Program. Join today to publish and share your own content.