Let's stop here and check out the Field of Corn! What? We're in Ohio. There is corn everywhere you look. Oh, but not like this!…
Every year after going to visit my friend who lives in Columbus and partake in past Rock on the Range concerts there, my niece and I pick a place to visit along our way home. This particular year she chooses to visit the Field of Corn. I had no idea what to expect when we put the address 4995 Rings Rd, Dublin, OH into the GPS. She gave me no details only that this is a place she wants to see.
Field of Corn (with Osage Oranges)
I am expecting an actual field of corn growing out of the ground. Instead, we are driving past buildings in Dublin, Ohio and I'm thinking where can a farm of corn be in the middle of the city. "Surprise Surprise Surprise" in my head, I hear Gomer Pyle's voice. It is a field of 109 ears of concrete corn planted (cemented) in the same plot of land where there used to be a farm that grew corn.
Field of Corn (with Osage Oranges) is an art installation designed by Malcolm Cochran in 1994 as a memorial to agriculture. Each ear of corn is over 6ft tall. My niece and I had a blast running around the ears saying 'Can you see me now?' And hiding behind them. The ears of corn are set up to look like there is no one alike. Three separate molds were used to create the corn, and Malcolm arranged and rotated each one to appear differently. Two rows of Osage Orange trees line the display at one end.
One of our favorite things to do on road trips is to Google weird places to visit by a city. Usually, as we are driving home, we will make a detour and explore someplace new. This country has so many beautiful and weird places to see; it would be a shame to miss these unforgettable spots.
Cement Corn is a great stop on your road trip through the marvelous state of Ohio especially when you are near Columbus in Dublin. And while you are in Dublin, don't forget to stop in and admire Hayden Falls a lovely 35-foot waterfall hidden away in the middle of the city.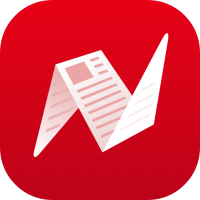 This is original content from NewsBreak's Creator Program. Join today to publish and share your own content.