If you ever thought a waterfall couldn't hide in the middle of a populated city, well think again. Hayden Falls does just that by being in the midst of the town of Dublin, Ohio. Hayden Falls is located within the Griggs Nature Preserve, on the West side of the Scioto River, just along Hayden Run Road. There is a very small parking lot along with a few picnic tables and there are easy-to-find stairs leading down to Hayden Falls.
Looking down the stairs can be quite intimidating since you aren't sure where they are going to lead you. However, if you are daring and love nature, you have to explore this nature preserve. At the bottom of the stairs is a boardwalk that leads you to the falls, approximately 0.3 miles, alongside a beautiful gorge where you will also be able to see some rare and endangered plants in this preserve.
Hayden Falls
It was quiet here as we were the only ones on the boardwalk at this time. As we walked further back, the roar of the water kept getting louder and louder. Since it had rained a lot while we were in Columbus, Hayden Falls was amazing. At 35 feet tall, this waterfall has gallons and gallons of water rushing over the edge. Leaving you covered in a thin layer of mist as you stand at the end of the boardwalk. You might have to stand back a ways to take a photo without getting your camera wet.
To help you find the waterfalls: 4326 Hayden Run Rd. Dublin, Ohio; near the intersection of Hayden Run Rd. & Franz Rd. The sign for the small parking lot for Hayden Falls says Griggs Nature Preserve, located along Hayden Run Road, in between Dublin Road and Riverside Drive.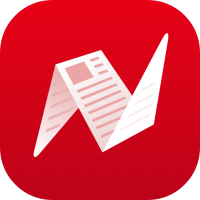 This is original content from NewsBreak's Creator Program. Join today to publish and share your own content.