As we are closing out July fast, there are still tons of fun, family activities for you this weekend and the following week around Michigan. Whether you pack up the kids to take a road trip to visit a new destination, county fair, or hang out in your backyard, make the most out of these warm, hot days in Michigan. Here are some of the fairs and festivals happening around Michigan during the July 23rd weekend and the week of July 26th.
Jackson Hot Air Jubilee 7/23-7/25
I really hope that the weather cooperates for this festival. The last Hot Air festival I went to never happened as there were thunderstorms and lots of wind, which of course is not good for the balloons. Unfortunately, rainstorms are in the forecast for this weekend. But, if the storms hold off, you will be able to see over twenty-five hot air balloons filling the skies over Jackson. The Hot Air Balloons launch Friday evening (7 p.m.), Saturday morning (7 a.m.) and evening (7 p.m.), and Sunday morning (7 a.m.) in Ella Sharp Park at 2800 Fourth Street. There will also be Hot Air Balloon night glows Friday and Saturday evening at dusk. Other activities at the Jackson Hot Air Jubilee include an arts & craft show, car show, unique Kid's Kingdom, antique tractor display, a wild animal show, live entertainment, good food, and so much more.
"We Love You Beer Fest" Ypsilanti Pub Crawl 7/23 - Ypsilanti
Another loss due to the pandemic is the Ypsilanti annual Summer Beer Fest. However, local business owners have put together a wonderful substitute. This Friday, July 23rd, you can have a fun, evening experience with adult beverages by joining the social media campaign to celebrate Ypsilanti and Beer Fest. Bar hop through town and collect entries to receive hundreds of dollars in gift cards at the end of the event! The bars participating in the Pub Crawl are Wurst Bar, Tap Room, 734 Brewing Company, Aubree's, Ziggy's, Dolores, Sidetrack, Keystone Bar & Arcade, and Ypsi Alehouse. There will be non-alcoholic options offered for those who want them. The Pub Crawl starts at the Tap Room at 201 W. Michigan Avenue. The event runs from 5 p.m. to 9 p.m.
Native American Festival 7/24 - Saint Ignace
This Saturday in St. Ignace at the Museum of Ojibwa Culture the Annual Native American Festival runs from 10 a..m. to 6 p.m. and is free for all visitors. You will be able to hear the sounds of drums, see the expressive dances, artistry, and taste the Anishinaabe traditions. You will be able to experience the history of the first Native Americans who lived in this area in a fantastic all-day event north of the Mackinac Bridge.
Bay Harbor Arts Festival 7/23-7/24
Set upon five miles of Lake Michigan shoreline, the Bay Harbor Arts Festival is a lovely festival
where you can enjoy some of the most beautiful scenery in northern Michigan. The Bay Harbor Arts Festival will be held in the Village at Bay Harbor at 4000 Main Street. The event runs on Friday from 4 p.m. to 8 p.m. and Saturday from 10 a.m. to 6 p.m. Come on Friday for the "preview night" that gives you a great opportunity to browse the artists' booths, enjoy jazz music by the Katherine Ryan Trio, and purchase art as the sunsets. Saturday's live music will be by Plumville Project from 1 p.m. to 4 p.m.
Marshall Bluegrass Festival 7/23-7/31
The Marshall Bluegrass Festival is one of Marshall's yearly fun traditions. This festival is a time to celebrate and admire the beautiful musical stylings of bluegrass through July 23rd to 31st at the Calhoun County Fairgrounds. The fairgrounds are at 720 Fair Street in Marshall. Ticket prices vary daily from $5 to $30, and a weekly pass is $60. In addition to the music, there will be a Cornhole Tournament, Bingo, Euchre, Bluegrass/Country Karaoke, Texas Hold 'Em, and a Family Movie Night. The Marshall Bluegrass Festival is also home of the Michigan Band Scramble that will happen on July 31st.
18th Annual HotWorks.org Orchard Lake Fine Art Show 7/24-7/25 - West Bloomfield
Within the high-end neighborhood of West Bloomfield, its landscape provides an exceptional, tranquil setting for a charming art show. Art enthusiasts will love exploring this Fine Art Show that showcases 150 renowned Juried Artists. Make sure to bring some money, because you might find the perfect painting/photograph/drawing for your home. The Orchard Lake Fine Art Show continuously gets voted one of the top 100 art shows in America (eleven years running). There is plenty of free parking in the back-half lot of West Bloomfield Beaumont Medical Center at 6900 Orchard Lake Rd.
Isabella County Youth and Farm Fair 7/25-7/31 - Mount Pleasant
Mount Pleasant welcomes you and your daily to the Isabella County Youth and Farm Fair! This county fair has amusement rides for all ages, entertainment, rodeos, motocross, derbies, tractor pulls, and much, much, more. The ride bands cost $15-20 depending on the day. The Isabella County Youth & Farm Fair at the Isabella Fairgrounds at 500 N. Main Street.
Ottawa County Fair 7/26-7/30 - Holland
If you are visiting the west coast of Michigan, come out to the Ottawa County Fair. There will be 4H Goat & Lamb, Rabbit, Feeder Calf, Chicken, Cat, and Hog Shows throughout the week along with a Whispering Pines Mobile Zoo. Families can enjoy Motocross, Monster Trucks, and a Rodeo in the GrandStand. Carnival rides Tuesday through Saturday only. The Ottawa County Fairgrounds are at 1286 Ottawa Beach Road in Holland.
Muskegon County Fair 7/26-7/30 - Fruitport
Each year, kids in the Muskegon area work hard on an assortment of 4-H projects and the Muskegon County Fair is their opportunity to show off their hard work. Some of the big events during the week are the Cat Youth Show and the Wagon Wheel Classic Speed Show. There will also be carnival games to try your skill, grandstand events, concerts, a 4-H vendor craft show, and livestock and baked good auctions.
Eastern Michigan State Fair 7/27-7/31 - Imlay City
The Eastern Michigan State Fair has some exciting events coming your way. There will be some big events in the Grandstand like the V8 Oval Track Racing, Bull Rodeo, Figure 8 Trailer Racing, Bump-N-Run, and a Demolition Derby. I saw my first Bull Rodeo recently and it was thrilling a definite not-miss show! The Midway will be packed with fun, carnival rides, and games. The great thing about this fair is that the rides are included with your Daily Admission. The fairgrounds are at 6621 Heights Ravenna Road in Inlay City.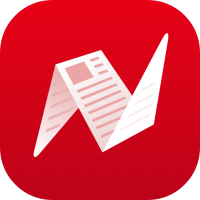 This is original content from NewsBreak's Creator Program. Join today to publish and share your own content.