Wherever I travel, I scope out local bookshops in that town. For me, the excitement of walking into a new and undiscovered bookstore is invigorating. I am always on the lookout for books that I haven't read before. I love to read, although the numerous books on my bookshelves at home can attest that I tend to buy books faster than I read them. My latest find happens to be up north in Sault Ste. Marie, Michigan. Island Books & Crafts is one of the friendliest, small local bookstores that I have walked in.
Island Books & Crafts is in one of Sault Ste. Marie's oldest and historic building and is at the corner of Ashmun Street and Portage Avenue. It opened in 1887 as the Sault Savings Bank to 1959, and over the succeeding years, it has been the Traverse Bay Woolen Company and St. Vincent de Paul Thrift Store before Les Townsend opened the Island Books & Craft store. Since then, Les has worked hard to renovate the building by updating the facades and window to its pre-1959 look.
My aunt and I spent some time walking around the store, admiring the Upper Peninsula photos of lighthouses and waterfalls, the colorful wooden birdhouses, and the rest of the crafts on the left side of the store. The right side has shelves and shelves of books (new and used) of all genres. I got caught up in the local Michigan section with books on shipwrecks in Lake Superior, haunted stories of the U.P., guides to lighthouses and waterfalls, and so much more.
As I went up to the counter to pay for an interesting book I found on one of the shelves, I started chatting with Les. That is when the fun really began. This guy has stories and he wants to share them with you. My aunt and I heard all about Angeline Boulley the author of Fire Keeper's Daughter, one of Reese's Book Club picks, and the biggest bookseller for Island Book & Crafts this year. She is a local Sault St. Marie author from Sugar Island where Les is from. Sugar Island is 9 miles east of Sault Ste. Marie and is home to the Sault Ste. Marie Tribe of Chippewa Indians and is where Angeline Boulley got her ideas from when she lived there as a teenager. Did you know that in 1945, Sugar Island was nominated as a potential headquarters of the United Nations?
But, there was more about Sugar Island and the connection to Island Books & Crafts to learn. We also found out about Florence McClinchey the author of "Joe Pete." Florence was an amazing woman WAY ahead of her time! Joe Pete was written about the American Indians living on Sugar Island back in 1929. The book was out of print for years and hard to find, but surprisingly many, many years later Les Townsend found a printed manuscript of the book and made copies himself to sell the story again. His efforts to bring the story of Joe Pete to life brought forth a connection with Florence's niece who gave Les the sequel of Joe Pete - "Big John" to sell.
By stopping in this small local bookshop and talking to the owner, we walked out of the store with new books and many intriguing stories. So much so, that I want to read these books now and even visit Sugar Island someday. You never know what you'll find when you set out to explore small towns. Some might find great gifts and souvenirs for their family, while others find inspiration for future dreams and possibilities. Don't you want to go and explore now?!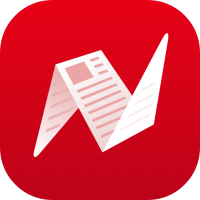 This is original content from NewsBreak's Creator Program. Join today to publish and share your own content.