Calling all Art Lovers, there is still time to get tickets to experience the Beyond Van Gogh exhibit in Detroit. Due to the overwhelming demand and sell-out crowds, the exhibition will run through Sunday, October 3. If you haven't heard about this Van Gogh exhibit, you are missing out. Here is everything you need to know about experiencing this creative and immersive art exhibit.
What is the Beyond Van Gogh Exhibit?
The Beyond Van Gogh exhibit uses cutting-edge projection technology on floor-to-ceiling screens to create an engaging journey into over 300 pieces of Van Gogh's artwork. You will be able to see his thoughts and words along the projection walls wrapped in light, color, and shapes that swirl, dance, and refocus into flowers, water, cafes, people, and farmscapes. It is a unique experience to stand in the flowing wind of "The Starry Night" or take a selfie with the "Sunflowers" right behind you.
The first part of the exhibit has you going along in chronological order hanging paintings showcasing Van Gogh's life details. You will be able to see how he interpreted scenes in his life and created his masterpieces, how he interacted with his brother, and how the infamous fight that made him cut off his ear. Each frame is a snapshot of his words and his life with a close-up of his paintings.
The best way to experience the entire exhibit is to walk along with the frames so that snake through the first part of the exhibit. Make sure to take photos/selfies in the empty frames with your favorite Van Gogh scene behind you. After the frames, you come to a blacked-out area that plays a video that flows from the ceiling down the wall to move across the floor. Watch the whole video play to see the end where the individual pieces come together to form a Van Gogh portrait.
Once the video is finished, follow the arrows to the large room with the immersive Van Gogh art is on display. Find a spot where you have a good view of the constantly changing scenes. You can stay in one spot to watch the whole display or wander around as each area of the room shows different scenes of Van Gogh's artwork. It is highly entertaining to see the screens move and flow into another, and don't forget to look down as the scenes on the floor move as well.
Plan to spend at least an hour going through the entire exhibit. I found myself spending most of the time in the final immersive room watching the sunflowers morph into farmscapes, water scenes with boats turn to snowy scenes, and back again. Plus, seeing every Van Gogh self-portrait was interesting, including that the faces move when you least expect it. Yes, that is Van Gogh winking at you.
You can purchase timed tickets here for the exhibition. The price for adults ranges from $32.99 - $42.99 depending on the day of the week. Ages 5-15 are $23.99 - $28.99. Student, senior and military member tickets are $28.99 - $38.99. Beyond Van Gogh is open to the public seven days a week, 10 a.m.-10 p.m. Sunday through Thursday, and 10 a.m.-11 p.m. Friday and Saturday, at the TCF Center's Hall D at 1 Washington Blvd. in downtown Detroit. If you are interested in seeing this fantastic art exhibit, make sure to get your tickets soon, as they will sell out quickly.
Let me know if you go in the comments. I would love to hear what you think of this exhibit.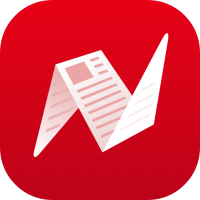 This is original content from NewsBreak's Creator Program. Join today to publish and share your own content.