If you are looking for a unique date night idea, consider taking your special someone to the Masonic Temple to listen to wonderful music. Get dressed up and take your sweetie for a night on the town in Detroit and enjoy an intimate ambiance in a beautiful venue bathed in candlelight. By candlelight, listening to classical or jazz music is very romantic, especially in the beautiful Masonic Temple Crystal Ballroom setting. Here is what you need to know to set up your evening out at the Masonic Temple.
Completed in 1926, the Detroit Masonic Temple is the world's largest Masonic Temple. This limestone architectural gem dominates the landscape along the Cass Corridor. George Mason designed this massive complex to have three theaters (although only two were finished), 16 floors with a Shrine building, a Chapel, eight lodge rooms, a 17,500 sq foot drill hall, two ballrooms, office space, cafeteria, dining rooms, barbershop, 16 bowling lanes, and 1,037 rooms. If you want to see more of the Masonic Temple, you can take a general tour of the building or get a behind-the-scenes tour.
You can also see inside the Masonic Temple by purchasing tickets to see one of the many candlelight events happening this summer. I recently went to the Film Scores & Hollywood Epics performed by the Kalkaska String Quartet. What a fantastic evening. After getting dressed up and having the opportunity to go out was a wonderful experience after being stuck at home for so long. We showed up and parked along the street in front of the Temple. There are several parking lots nearby as well. We had to go through a metal detector before entering the main hall to check-in. The entire check-in process moved quickly, especially if you have the tickets on your phone.
Once checked in, they will point you in the right direction for where you are seated, whether on the balcony or the ground floor. The program is available by scanning a poster, and then you can see all the music that will be played that evening. Our tickets were on the ground floor, and as we made our way down the staircases, we marveled at the candles lit along the stairs lighting our way down. All the candles are battery-operated, but they flicker, so it feels like real candles surround you.
As we were at the Hollywood movie film score event, we heard music themes from the Game of Thrones, Up, Toy Story, Pirates of the Caribbean, Knives Out, The Pink Panther, Breakfast at Tiffany's, and Star Wars. The Kalkaska String Quartet was fantastic to watch, and even in candlelight, you could still see their movement as they played. The entire candlelight concert lasted a little more than an hour, and then we went out to dinner afterward, which makes it a great date night.
Several different musical events are coming up for you to choose from. This Friday, July 9th, there will be a Candlelight Jazz: Tribute to Aretha & Nina at The Masonic Temple. On August 19, there will be a Tribute to Ludovico Einaudi. Other Candlelight events at the Masonic Temple like the Vivaldi's Four Seasons, Tribute to Miles Davis, and of course the Film Score & Hollywood Epics tickets are available on fever. Any of these would make a unique date night out in Detroit. So, why not try something new and come out to listen to some amazing music, from all in a beautiful candlelight setting.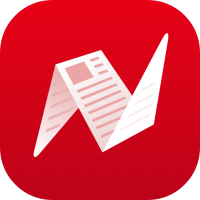 This is original content from NewsBreak's Creator Program. Join today to publish and share your own content.