It's time to celebrate America's Birthday! Whether you do that at your home with a barbeque with family and friends, or if you take your family out to one of these fabulous Michigan festivals, I hope you have a wonderful Fourth of July holiday weekend! Let's celebrate! Happy Birthday to America!
Battle Creek Field of Flight Air Show & Balloon Festival 7/1 -7/4
What a great way to celebrate independence than to see the freedom of a bunch of Hot Air Balloons flying in the air! Take your family and head out to the Field of Flight Air Show and Balloon Festival for carnival rides, elephant ears, Pyro demonstrations (who doesn't like fire!), the Air Force F-22 Raptor Demonstration Team, hot air balloons, live music, and watch "Rocketman" Ignacio Valencia being shot out of a cannon. Fireworks will light up the sky on July 1st and July 4th. The cost for the festival is $10, and kids are free if they are under 3ft. You can find the Air Show and Balloon Festival at the W.K. Kellogg Airport at 15551 S Airport Road in Battle Creek.
Manistee National Forest Festival 7/1-7/5
The Manistee National Forest Festival is the signature event of the Manistee Area Chamber of Commerce. Hosted every year over the 4th of July/Independence Day Holiday, the Manistee National Forest Festival is a Manistee County tradition stretching back over 80 years. When you come to the festival, you'll be able to experience Timber (chainsaw) Art, 1980s Pop Culture Display, see various animals to view from around the world, concerts, talent shows, golf tournaments, and so much more. The Manistee National Forest Festival brings in thousands of tourists to the area, along with many residents returning with ties to the community each year. Bring your appetite for all the food, fun, and fireworks at Douglas Park.
Old Fashioned Mackinac Fourth of July Celebration 7/1-7/5 - Mackinac Island
You can't beat being on Mackinac Island in the summer and to be there on the fourth of July holiday is even better! The Old Fashioned Mackinac Fourth of July Celebration is a Mackinac Island tradition at the Grand Hotel. This celebration lasts two days filled with a children's carnival, an ice cream social, and a BBQ luncheon in the Tea Garden. There is also Complimentary golf for ages 17 and younger, and 50% off for accompanying adults on The Jewel, a beer and wine reception, and breakfast and dinner daily will also be included. For the big finale, come and celebrate the Fourth of July evening with a Grand fireworks show from the Front Porch of the Grand Hotel! Are you ready for some fun on the island?
WeDiscover Festival 7/2-7/4 - Muskegon
The WeDiscover Festival is a three-day modified and exotic car show, electronic dance music festival, with many food vendors, the new social drinking district, a food truck alley, urban art installations, and a massive firework display that will encompass multiple city blocks of Downtown Muskegon and the Beachfront of Lake Michigan over the Fourth of July weekend. The car show vehicles will be parked along Western Avenue. I love the slogan - Your Festival, Your Memories! Come to Muskegon, and let's make some memories!
Red, White, Blue and You: A Salute to Independence Day 7/3 - Grand Rapids
Celebrate America's birthday at the Frederik Meijer Gardens & Sculpture Park in Grand Rapids. Come and show your patriotic spirit by participating in various engaging red, white and blue Independence Day activities. You and your kids will be able to participate in an "All-American Flag Hunt," a "Star-Spangled Story Time," and a "Hoopla Hula Hoop" game. You and your kids will have tons of fun at the Gardens located at 1000 East Beltline Avenue NE in Grand Rapids.
Red, White & BBQ 7/3 - Ellsworth
If you are in Ellsworth, come and join in on the big celebration of Family, Food & Freedom at the 2nd annual RED, WHITE & BBQ from 5 to 8 p.m. The Red, White, & BBQ activities are Live music with the Cherry Blossom Ramblers, Wagon rides, a dunk tank where you will be able to dunk whoever you bring along. That could be worth it just for that! There will also be tons of food like the fresh-smoked, hand-pulled bbq pork, all-beef hotdogs, homemade strawberry shortcake, cherry donuts, sparkling cider, cherry slushies, and so much more. After filling up your tummies, then you can relax and watch the fireworks in Ellsworth or Torch Lake.
2021 National Cherry Festival 7/3-7/7 - Traverse City
The National Cherry Festival is a festival that is looked forward to each year. Visiting the Cherry Festival in Traverse City will have your family loving all the cherry everything! From the Very Cherry Porch Parade to the Very Cherry Flying Pancake Breakfast and everything Cherry in between, you can be sure to have tons of fun this week in Traverse City. There will be a classic car show, carnival rides, farmer's market, races, arts & crafts fair, sand sculpture contests, ending up with fireworks on July 4th. Bring the whole family up north to have some cherry fun, and don't forget to take some cherries home!
Ludington's Jaycees Freedom Festival Grand Parade & Fireworks 7/4
The Freedom Festival Grand Parade gets underway July 4th, at 2 p.m., and features floats, bands, politicians, local residents, and of course, the Scottville Clown. Come and make sure to get your spot on Ludington Avenue to watch this hometown parade as they march downtown from Madison Street to Lakeshore Drive. Then on the evening of July 4th, starting around dusk (approximately 10:30 p.m.), pick your favorite "viewing" site, such as Stearns Beach or Waterfront Park, and enjoy the 20-minute fireworks display. Basically, anywhere you see water, you'll see the fireworks.
Cadillac Freedom Festival 7/4
Unfortunately, most of the Freedom Festival events are not happening this year, but a few are happening. The Lions will hold a citywide "Freedom Festival Medallion Hunt" over the week of July 4th. The Medallion will be hidden somewhere on Public "City" Property roughly within 2 miles of the shoreline of Lake Cadillac. There will also be a Fire on Water Military Tribute that honors our active military, veterans, and those we have lost. With the community onshore and bonfire pits floating on the water, the ceremony represents freedoms we celebrate on July 4th. Then ending with a big fireworks display over Lake Cadillac.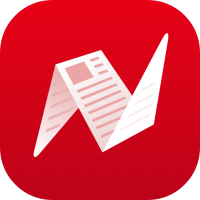 This is original content from NewsBreak's Creator Program. Join today to publish and share your own content.