Growing up in the 80s, you couldn't miss sitting down with your family to watch The Muppet Show. Seeing all the antics of Gonzo, Fozzie Bear, and Animal made the show exciting for young kids, and who couldn't help rooting for the Kermit/Miss Piddy romance. If you are looking for a fun summer activity for your family, consider visiting the Henry Ford Museum to explore the new Jim Henson exhibit going on until September 6th, 2021.
This dynamic experience explores Jim Henson's groundbreaking work for film and television and his transformative impact on culture throughout his entire career. From the beginnings of Sesame Street creating Bert and Ernie to his multiple TV shows, creating the world of Fraggle Rock, to the creation of the characters of the Dark Crystal and Labyrinth. Throughout his career spanning four decades, Jim Henson created iconic puppet characters and stories for film and television that left an indelible mark on popular culture. And you can see them all in this exhibit.
With his gently subversive humor, restless curiosity, and innovative approach to puppetry, Henson built the Muppets into an enduring international brand, contributed beloved puppet characters to Sesame Street, and made movies that applied his vivid imagination to stories for the big screen. This exhibition explores Henson's unique contributions to the moving image and how he and a talented team of designers, performers, and writers created an unparalleled body of work that continues to delight and inspire people of all ages.
As children, we all live in a world of imagination, fantasy, and for some of us, that world of make-believe continues into adulthood. - Jim Henson
The exhibit starts you out by watching a screen displaying a quick video lasting a minute long of all the fun and crazy things that the Muppets did. Make sure to stay and watch the whole thing before moving through the exhibit. The exhibit experience includes:
More than 100 original artifacts, including 25 puppets
Character sketches, storyboards, scripts, costumes, and photographs
Film and television clips
Behind-the-scenes footage
Interactive puppeteering experiences
Walking around and seeing the actual puppets that Henson started with, like Kermit the Frog created in 1955, Billy and Sue created in 1962. You will see what the puppets were created for and how they were used to showcase the puppet world to the world. To see the interaction of Rolf the Dog on the Jimmy Dean show and how it was such a big hit and continued to be on the Today Show in New York City. This publicity launched Jim Henson's career and fueled so many new puppet characters and the building of Jim Henson's team. What I found fascinating is to see what happened behind the scenes to make the puppets come to life.
During the exhibit, you can have the experience of creating your own puppet. But, my favorite part was the multi-screens displaying every Muppet show in their entirety. I stayed watching this and seeing some of my favorite episodes for quite some time.
After the Muppet show exhibit, you can see characters from Fraggle Rock, costumes from the Labyrinth movie, and characters from the Dark Crystal. You will also see some of what Jim Henson was working on when he passed away at the early age of 53. His puppetry mastery is what field kids imaginations for years, and seeing this exhibit was like stepping into the past of my youth—so many good memories.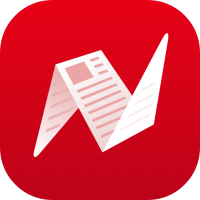 This is original content from NewsBreak's Creator Program. Join today to publish and share your own content.