This unassuming tea shop is more than what you would expect when you drive by the little green and brick building on West McNichols in Detroit. When you walk into Just A Bit Eclectic, it reminds you a little of Grandma's house with vintage kitchen gear hanging on the walls and shelves filled with a rotary phone, vases, and old box radios. However, the collection of doilies aren't on the tables; they're on the ceiling. And just like at Grandma's house, you can enjoy a cup of tea and a snack with great company in a warm and welcoming environment.
Besides serving excellent green, oolong, herbal, and fruit blend teas, Just A Bit Eclectic gives back to the local youth by offering them on-the-job training with the nonprofit organization, A Place to Begin. Every year, a group of ten young kids, ages 14-21, have the opportunity to work six months on developing work plans and then follow it up with six months of on-the-job training at the tea shop. They are allowed to have complete reign over the tea shop, changing how it is run. You might show up, and there might be a new menu, a T-shirt shop, or a music cafe at that time, which makes it exciting to visit often to see what has changed. And every purchase you make helps to support a young person because one hundred percent of the profits go to support their entrepreneurial experience.
Just A Bit Eclectic is also home to a registered USDA farm behind the shop. Foods, vegetables, and herbs are grown in the Many Hands Community Demonstration Garden and added to meals and tea blends. When you enjoy your tea outdoors on the back patio, you might be able to smell the lavender, chamomile, basil, peppermint, spearmint, and lemongrass growing right next to you. Stopping into this little tea shop not only helps out the local economy and provides young people a work environment where they can dream and create their own path in life.
You can find Just A Bit Eclectic at 19015 W McNichols Road in Detroit. It might be a little hard to find and easy to drive by it, but if you slow down, you will notice the brick building with green wood panels surrounding a beautiful window display. And the little table and chairs are just waiting for you to stop in and have a cup of tea.
Their open hours are Thursdays through Friday from noon to 6 p.m., and on Saturdays, they are open from 1 p.m. to 5 p.m.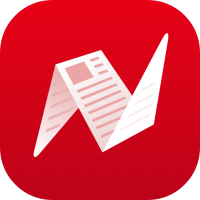 This is original content from NewsBreak's Creator Program. Join today to publish and share your own content.