One of my favorite summertime holidays is the 4th of July. As a photographer, I love taking photos of the fireworks bursting overhead. And I'm always looking for some of the best firework displays in Southeast Michigan. The wonderful thing is that this year we are finally getting back to celebrating, and you and your family should have no problem finding a fantastic firework display by your neighborhood. I always loved looking around and seeing multiple fireworks displays going off simultaneously. Here is a list of just some of the firework displays happening around Southeast Michigan this 4th of July holiday weekend. Which ones are you planning on going to see?
July 24
Bay-Rama Fishfly Festival - Walter & Mary Burke Park
Fireworks start at 10 p.m. at the Walter & Mary Burke Park located at 36300 Front Street. Watch out for those pesky fishflies!
July 25
Mt. Clemens Independence Day Celebration Fireworks - Clinton Riverfront Park
The fireworks will be launched at Dusk around 10 p.m., immediately following a concert. Prime viewing is located throughout Downtown Mount Clemens with the fireworks being launched from the City Hall parking lot on First Street. NB Gratiot Ave, and the Crocker and Dickinson bridges will be closed to vehicle traffic at approximately 7 p.m. 4125 Riverview Cir, Mt Clemens, MI 48043
St. Clair Shores First State Bank Fireworks Extravaganza - Memorial Park
Fireworks start at dusk! There is a cost per person (wristbands are cheaper if you buy them in advance) if you wish to view them at Memorial Park. Pick up your wristbands and optional $5 parking pass from the SCS Parks & Rec Office. Wristbands are $5 at the gate on the day of the show. Parking passes are limited. The rain date is June 26, 2021. Memorial Park is at Masonic and Jefferson.
June 26
Lake Orion Jubilee 2021 - Green's Park
Fireworks close out Saturday festivities at Lake Orion Jubilee in Downtown Lake Orion. Lake Orion Jubilee is a 4-day carnival featuring carnival midway rides and games, a beer tent, live entertainment, and more. The rain date for the Jubilee fireworks is Sunday, June 27.
Lake Oakland Fireworks - Over Lake Oakland
Fireworks start at 10:10 p.m. over Lake Oakland at Dill Drive in Waterford.
June 27
Cars Under the Stars - M1 Concourse
Fireworks start at 10 p.m. by the M1 Concourse at 164 South Boulevard West in Pontiac.
June 28
Annual Ford Fireworks - Broadcasted Only
Detroit's skyline will once again dance with lights and music as The Parade Company and Ford brings you the 63rd Annual Fireworks along the Detroit River. Experience the Detroit Fireworks; the largest fireworks show in Michigan although only from the comfort of your home this year. The fireworks will be broadcasted Live on WDIV from 9:55-10:25 p.m.
June 30
Greenfield Village Salute to America Fireworks- Greenfield Village
Watching fireworks at Greenfield Village is a beautiful time, especially after you spent the day walking around and enjoying everything Greenfield Village has to offer. The party offers games, picnics, and favorite eats from Henry Ford's award-winning chefs. The concert concludes with Tchaikovsky's 1812 Overture featuring the historic cannon of Loomis Battery. Impressive fireworks display accompanied by live patriotic music to follow immediately. Tickets to Salute to America are available online and is on June 30, July 1, 2 & 3 from 6-10 p.m. You can find Greenfield Village at 20900 Oakwood Blvd in Dearborn.
Fireworks at Stony Creek Metropark - Stony Creek Metropark
Plan to arrive early for this popular fireworks event. Spend the day at the park picnicking, enjoying the beach, or hitting the Trippo Waterslide, and then stay for an impressive fireworks show at dusk. A Metroparks vehicle pass is required to enter any Metropark. Stony Creek Metropark is at 4300 Main Park Road in Shelby Township.
July 1
Shelby Twp Independence Day Fireworks - Ford Field Central Park
Fireworks close the day at Shelby Twp's Independence Day celebration to include fireworks. Ford Field Central Park is at 7460 23 Mile Rd in Shelby Twp. The rain date is July 2, 2021
Royal Oak Red Run Golf Course
Red Run Golf Course has its annual fireworks display annually on the 4th Thursday in June. This fireworks display is only for members of the Red Run Golf Course. The Golf Course is at
2036 Rochester Road in Royal Oak.
July 2
Algonac Lions Pickerel Tournament Fireworks Night
Pick your spot to watch the fireworks early by staking your claim with blankets or lawn chairs. Also, the earlier you get to Algonac, the better parking choices you will have available. Be prepared to pay for parking unless you know someone living in Algonac that has a spot saved for you. The Algonac Pickerel Tournament Fireworks are, I believe, one of the best displays around Metro-Detroit. The event usually lasts over 20 minutes starting at dusk. I really like when some of them, depending on the wind, can burst way over your head, and it feels like you are under an umbrella of fireworks.
Fireworks at Kensington Metropark
The annual fireworks display will start at dusk. The Huron-Clinton Metroparks fireworks festival, bringing together so much fun and excitement. Tens of thousands of our neighbors gather together – over picnics and under the stars – to enjoy this celebration of our American Independence. A Metroparks vehicle pass is required to enter the Metropark at 4570 Huron River Parkway in Milford.
July 3
Frankenmuth Volksläufe Fireworks - Heritage Park
Enjoy a beautiful fireworks display over Frankenmuth to celebrate Independence Day Fireworks last 20 minutes starting at 10:05 p.m. Heritage Park is at 601 Weiss St in Frankenmuth.
White Lake Citizens League Fireworks
Annual Independence Day Celebration & Fireworks Display will be launched from two barges located near the southern end of White Lake. It is a private event, but neighbors should be able to see the display.
Tiki Night Fireworks - Wolverine Lake
Join the Wolverine Lake tradition at Tiki Night. Wolverine Lake is near 425 Glengary in Wolverine Lake.
July 4
Safe Harbor Belle Maer Fireworks
The firework show is private on land but can be seen from the water. Safe Harbor Belle Maer is located on the northwest side of Anchor Bay in Lake St. Clair.
Clarkston Fireworks 2021 – Pine Knob
Independence Twp will host fireworks for residents to enjoy from their homes and driving around Clarkston. The Twp will launch fireworks from the top of Pine Knob. Again, this event is to be enjoyed from home. There will be NO PARKING allowed at either the Pine Knob Ski Resort or the DTE Music Theater.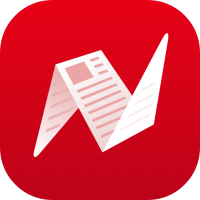 This is original content from NewsBreak's Creator Program. Join today to publish and share your own content.