As we are nearing the end of June and the official beginning of summer, festivals and outdoor activities ramp up for the holiday. There are plenty of Art and car shows and some unique events as well this week. As I like to say, pick one or pick a bunch, and I'm sure your family with have a great time exploring summer fun in Michigan. You could even take a road trip and hit a few of these in the same weekend. Here are the latest upcoming Michigan Festivals for the week of June 21st through the 27th.
Scottville Clown Band 6/22 - Muskegon
The Scottville Clown Band will be performing a free concert at 7 p.m. on Tuesday, June 22, at McGraft Park. The famous Scottville Clown Band's roots go back to the early 1900s when musicians began dressing in funny costumes to perform for events in Mason County. The band has over 200 members who perform across the state each spring, summer, and fall. McGraft Park Park is at 2204 Wickham – Wickham And Glen in Muskegon
Blandford Date Night: Strawberry Moon Night Hike 6/24 - Grand Rapids
Are you looking for a unique date night activity? Then come on out for a full moon night hike during June's Strawberry Moon. Grab a loved one, cozy up around the fire in the Schoolyard, and enjoy the splendor of a moonlit night while enjoying the tunes of special guests, Beaver Xing. Non-alcoholic beverages are provided. Make sure to bring your lawn chair for comfort. This program is for adults only, ages 18+. The Strawberry Moon Hike is at Blandford Nature Center at 1715 Hillburn Avenue NW.
Lavender Fest Friday 6/25 - Boyne City
Bring the whole family over to Lavender Hill Farm Fridays for fun on the farm! Guests of all ages are welcome to enjoy the atmosphere at the lavender farm. You can make a craft, bring a picnic, and enjoy the many other Friday farm activities we have scheduled throughout the summer, including live music, food vendors, and additional classes and activities! Also, check out their other activities during the week, like Lavender Lunch and Bingo in the Barn. The farm is free to visit.
Sunset Beach Bonfire Series 5/24 - Ludington
Ludington is known for its beautiful beaches and stunning sunsets, and the Sunset Beach Bonfire Series is a way to celebrate it all. On the fourth Thursday of June, July, and August, you and your family are invited to bring your beach chairs and blankets to Stearns Park Beach to enjoy an evening that includes a bonfire, music, and, of course, a beautiful sunset. Celebrate summer with golden sands, cool water, a warm fire, and a beautiful sky. Sunset Bonfires are open to the public and free to attend from 8-10 PM. The bonfire is at Stearns Park Beach at 420 N. Lakeshore Drive in Ludington.
St. Ignace Car Show Weekend 6/24-6/27
This year there will be a series of cruises throughout the Eastern Upper Peninsula over the week of June 24-27th. St. Ignace's "Cruise Show" Weekend will include five scheduled cruises with Cruise Captains, Motor Medics, and designated stops and points of interest along the way. Cruise destinations include Paradise, Sault Ste. Marie, MI, Hessel/Cedarville, Naubinway, Muscle on the Mac Bridge Cruise, and a Homeward Bound downstate cruise through the Tunnel of Trees. Additionally, we will still be hosting the drive-in-style movie on Thursday night. There will also be a vendor village and featured vehicle hosting the Pfaff Designs St. Ignace Cup. So, if you are in the U.P., keep an eye out for all these classic cars on the road!
Sandusky Thumb Festival 6/24-6/27
Visit Sandusky, Michigan's 30th Annual Thumb Festival! You can experience Garage Sales, Food Trucks, the Fireman's Beverage & Entertainment Tent, Music Series on Courthouse Gazebo, Craft Show, Poker Run, Kids Day, Fly-In, Truck Show, Fireworks, Parade and so much more.
East Lansing Summer Solstice Jazz Festival 6/25-6/27
The 2021 Summer Solstice Jazz Festival will be presented to the community in a virtual/hybrid format* from June 25-27. In partnership with the MSU College of Music, 18 bands will perform live sets at Murray Hall in MSU's Billman Music Pavilion, live-streamed for community members to enjoy at home or small viewing locations set up in the community. Virtual locations will be at 410 Abbot Road in East Lansing.
Michigan Challenge Balloonfest 6/25-27 - Howell
Let's welcome back the 37th Annual Michigan Challenge Balloonfest in downtown Howell at 123 East Washington Street. The event will feature four flights throughout the weekend, with launches throughout the Howell area and flying over Downtown Howell. There will be increased coverage, including live videos and on-site pilot interviews. Live features will include video of balloon inflations, take-offs, and landings so that the greater community can share in the ballooning experience without being onsite. The live stream viewing information will be made available on Michiganchallenge.com once available. There will be 24 pilots competing in this year's challenge. Who will you be cheering on?
2021 Soo Locks Engineers Day: Re-Engineered 6/25 - Sault Ste. Marie
Engineers Day is making a triumphant return this summer, albeit in a "re-engineered" format. I love that this is a thing as more kids should be given the opportunity to see how fascinating engineering could be. Join us on June 25, for a day full of celebration and amazement. Beginning at 9 a.m., a section of West Portage Avenue between Ferris Street and Gov. Osbourne Boulevard will be closed off to traffic until 6 p.m. Over 30 vendors will be offering water safety information, info on area attractions, selling goods from area merchants. The Soo Locks Park will be open from 9 a.m. until 10 p.m.
CornHowell Tournament 6/26 - Howell
This event will take place on June 26th, in conjunction with the Michigan Challenge Balloonfest. Find your cornhole partner and register beginning June 1st! Bring friends and family to enjoy the food truck rally and DJ, as well! The tournament will be from 10 a.m. to 6 p.m. on State Street Lot at 120 North Michigan Avenue.
Family Day, Dollar Hot Dogs, and Congress of Motorcars 6/26 - Hickory Corners
Time for an afternoon of family fun at Gilmore Car Museum's Family Day and Congress of Motorcars, which will feature historic vehicles produced in 1942 and earlier. From dollar hot dogs to FREE RIDES in antique cars to interactive exhibits and games, the event promises unforgettable experiences that will delight the entire family. The event will run from 9 a.m. to 4 p.m. at the Gilmore Car Museum at 6865 W. Hickory Road in Hickory Corners.
Lakeshore Art Festival 6/26-27 - Muskegon
Do you like exploring art shows? Then you will love the Lakeshore Art Festival, which features a unique blend of fine art, handcrafted goods, music, food, and fun in beautiful Downtown Muskegon. There will be over 350 juried fine art and specialty craft exhibitors, a Children's Lane, artisan food market, street performers, multiple interactive art stations, Chalk The Walk, and much more for you and your family to enjoy. The Lakeshore Art Festival will be at Hackley Park at 350 W. Webster Avenue in Muskegon.
Charlevoix Art & Craft Show 6/26-27
Combine one of the most picturesque settings in the state with a gathering of 150 artists and artisans from around the country, and the result is Charlevoix's 49th Annual Art & Craft Show. This popular event will take place in downtown Charlevoix in East Park at 109 Mason St. You will be able to find a great mix of fine arts and hobby crafts, acrylic and oil paintings, sculpture, hand-blown glass, beadwork, pottery, baskets, furniture, clothing, hand-woven rugs, and quilted works at this art and craft show.
Grand Haven Art Festival 6/26-6/27
The 60th annual Grand Haven Art Festival will be held at 1 S. Harbor Drive in downtown Grand Haven. The downtown main street will be transformed into a chic art gallery where you can buy beautiful artwork directly from your favorite artists.
Curious at Crossroads, Oddities Fair 6/26 - Flint
Here is something unique - a weekend of all things weird! Bizarre Entertainers, Peculiar Products, Tantalizing Taxidermy, and Tarot Card Readings. Come and have some weird fun at the Crossroads Village & Huckleberry Railroad, which is an authentic Great Lakes town from the turn of the last century, with over 34 historic structures and a thriving community. The cost of the fair is the village admission which is $11/adult and $9/child ages 25 months to 12 years old.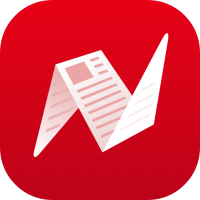 This is original content from NewsBreak's Creator Program. Join today to publish and share your own content.