Now that places are finally getting back to normal, the city of Rochester, Michigan wants you to visit them and they are bringing out the promotions to get you there. Their new slogan for downtown Rochester for the month of June is "Love Local". There are several events happening and one or all of them might interest you to come downtown and partake in these fabulous activities.
"Rochester: No Filter"
This photography exhibition is at Downtown Collaboration Studio at 431 S. Main Street. In May, the city gave 50 disposable cameras available for $20/each for the community to take photos of what Rochester means to them. One photo from each camera was chosen to be framed and is on display in the Downtown Collaboration Studio. When you come to view the photos on display, you can purchase your favorite for $20 with the proceeds going to Love Local Rochester.
While you are downtown, you can pick up a Love Local Loyalty Card at the Downtown Collaboration Studio or at the Farmers Market on Saturdays in June. With the card, you get to see a variety of promotional offers from 37 downtown businesses. Rochester wanted to keep the trend going from the Love Local Rochester activity last year and to show that it is not just because of COVID that the city of Rochester wants to embrace the community involvement with the local businesses.
Drink Local
This promotion starts now until July 8th. The city of Rochester challenged local restaurants to create an exciting drink to promote - mostly alcoholic, although some are nonalcoholic. Then the community gets to vote for their favorite beverage.
Thursday Night Market
The Thursday Night Market kicks off June 3rd, runs from 4 p.m. to 8 p.m., and features downtown retailers, farmers market vendors, crafters, and artisans. You can find the market on West Fourth Street between Main Street and Walnut Boulevard. Come and grab a bite, shop, and support local small businesses. Oh and bring a friend with you!
Junk in the Trunk
On Saturday, June 19, you can come out and shop Rochester's community resale event from 9 a.m. to 1 p.m. at the Rochester Farmer's Market (upper lot). Over 50 residents and crafters will be selling their new and used merchandise, which includes a variety of resale items and handmade crafts.
Rochester Farmer's Market
The Rochester Farmer's Market is held every Saturday from 9 a.m. to 1 p.m. at the corner of East Third and Water Streets in the lower parking lot. You can pick up all of your freshest vegetables, bread, herbs, fruits, and flowers at the local farmer's market.
With all of these events happening, it is the perfect time to come out and see what is happening in downtown Rochester.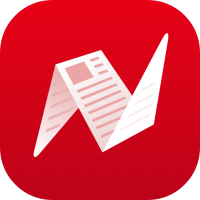 This is original content from NewsBreak's Creator Program. Join today to publish and share your own content.