Local artist Ruebn Rojas launches three wall art installations that can be enjoyed indefinitely at the Westfield Topanga Mall.
"This installation is vital for two main reasons, the first being that we have just started to come out of a global pandemic. Art is a beautiful way to engage people, uplift their spirits, and support them in feeling safe. We talk in cliches about the last year and a half, but they're all true. Our world changed so quickly and our priorities shifted. When our health, safety, and security were in question, we quickly realized what mattered most: the people we love. As we re-enter the world and get back to our old ways, I want people to remember that love that got them through," Rojas exclusively told News Break.
He added, "The second reason is that I grew up in the Valley. I have a lot of love for my home. It doesn't get the love it deserves like the rest of LA and it doesn't get the street art we see all over Melrose, Venice, and Santa Monica. I wanted to bring art to the Valley in a big way. I know how willing folks are to commute to find and experience art, and this is my way of bringing it home to the Valley. Westfield has been a phenomenal partner in this, and I'm grateful for their partnership in bringing this installation to life."
Guests can take a self guided tour of the installations, featuring plenty of Instagrammable moments, which is something Rojas is excited about and explained what he'd like people to take away from his work.
"I hope that people feel the love, and I'm talking more than surface level. It's one thing to walk past a bright wall with a positive message and snap a photo. It's another to let the art affect you. I hope people sit with the message. I want to inspire people to intentionally love and be loved. One thing we can always give to anyone we meet is the courtesy of love. And I mean anyone: your brother, a coworker you only talk to in passing, the stranger who makes your morning coffee. When you approach everyone in your life with love, it makes a difference. The installation is a loud message for everyone to remember who they are. Yes, it's a great photo opp—and I read every post, tag, and comment. But I don't create art for Instagram. I create it to make people feel seen, heard, appreciated, and loved.
He added, "Telling people, "You Belong Here," seeking Unity with them, and accepting them with a heart of Equality are some of the best ways to Live Through Love. I hope my works inspire everyone to come from love and see each other as humans."
Rojas revealed the meaning of the three art installations.
'Unity' - Harmony. Balance. Solidarity. There's strength in numbers. Together, we can create change and bring more love into the world.
'Equality' - we're all human, we're all love!
Wall Installation at the Village:
'You Belong Here' - this is one of Ruben's favorite sayings, it's simple and powerful, it's truth. Yes, 'You Belong Here!' It's easy to question our belonging, worth & life. The truth is that each one of you belongs here and brings so much value to those around you. Never doubt your existence!
Sculpture "The Heart of the Valley"
Love has many faces: friendly, familial, romantic, self, unconditional. There's room for all of them in your heart if you're willing to make the space.
"The new sculpture has been something I have wanted to bring to life since the first time I painted the design. The first mural that included my heart was in the Valley, and you can find it in Sherman Oaks. That piece was about self-love and the importance of being kind and gentle with yourself."
"The heart has continued to show up in additional works, and it was time to bring it off the wall into the three-dimensional space. Our hearts are capable of so much above and beyond the physical. They have room for so much love, so many different kinds of love. When you keep an open heart, you'll be amazed at how much is possible. This sculpture comprises a double-sided heart. The front of the heart is a white base consisting of over 100 multicolored mini love sculptures within the overall piece in my signature white rainbow colorway. The back of the heart is hand-painted with my signature black rainbow motif. This piece exemplifies the magnitude of the love that a human heart can give and receive," Rojas added.
For more information on Ruben Rojas visit RubenRojas.com. You can follow him on Instagram and Twitter.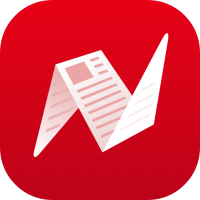 This is original content from NewsBreak's Creator Program. Join today to publish and share your own content.