The Project Angel Food's "Lead with Love 2021" telethon is back for a second year in a row and aims to raise $1 million dollars to help with production and distribution of nutritious meals to people battling life-threatening illnesses like cancer, HIV, lung disease, heart disease, and other serious health conditions.
"The people we serve are people who can't shop or cook for themselves. They're homebound. We all have a neighbor who doesn't come out of their home. That neighbor is the person we're taking care of. That neighbor is who we're the shopper for, the chef for and the delivery person for. They need us. Most of them live alone," Executive director Richard Ayoub told News Break.
He added, "77% of the people we serve tell us we're their only food source. Could you imagine if we didn't come knocking at their door, how would they eat? Every client gets one meal a day, but if they have a need they can get two entrees and a breakfast. If any client has a child in their home or a dependent, we will feed that child because what we realized is that mothers in particular give their food to their children before they'll eat themselves and they won't improve." 
The "Lead with Love 2021" telethon is hosted by "Will & Grace" star Eric McCormack and KTLA morning news anchor Jessica Holmes.
The event will feature a slew of celebrities such as Vanessa Williams, Jewel, LeAnn Rimes, Gloria Estefan, Olivia Holt and "American Idol" alum Phillip Phillips will who all perform seperately.
Hollywood's favorite medium Tyler Henry will make an in-studio appearance and others like Jamie Lee Curtis, Maria Shriver, Matt Bomer, Lisa Rinna, Harry Hamlin, Oscar De La Hoya, Yvette Nicole Brown and more are scheduled to join in-studio, via Skype, or in pre-taped messages.
In addition, viewers will be able to chat with some of their favorite celebrities when they phone in to the "Celebrity Call Lounge" to pledge a donation. "Westworld" actor Gregory Zarian, "Black Lady Sketch Show" star Gabrielle Dennis and lifestyle expert Lawrence Zarian will be there to take your call and money!
Due to the pandemic, the Los Angeles based organization has served record numbers of people, and will continue to do so, but needs financial assistance to service their growing amount of clients.
Ayoub revealed, "Project Angel Food added 800 new people to our program within the last year. We went from serving 1500 people a day to 2300 today and every day. Our motto is for life, for love, for as long as it takes. So these clients, we are keeping them as long as it takes. Some need us for just a few weeks. Some need us for a month, some for a year or even longer. We're not saying goodbye to them, and we continue to feed them. This [telethon] is an opportunity for us to say we're still feeling the effects of Covid. We still need your help. $5.00, $50.00, $500.00 it all helps."
Project Angel Food has served 14 million meals since 1989, delivers 21,000 meals a week, 95,000 meals a month, serves over 27,000 clients a year, serves 13 different medically tailored menus and volunteers invest an average of 42,000 a year.
If you'd like to volunteer, help is needed in the kitchen, delivering meals and talking on the phone with clients who are feeling extra lonely during this challening time. For more information visit angelfood.org.
To watch the "Lead with Love 2021" telethon, tune in Saturday July 17th to KTLA 5 from 7:00pm to 9:00pm.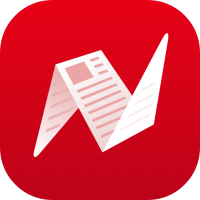 This is original content from NewsBreak's Creator Program. Join today to publish and share your own content.