BottleRock tickets are sold out, but you can still nab some for the BottleRock AfterDark shows. You can catch one of the intimate performances, produced by BottleRock Presents, starting Thursday, September 2nd.
After rescheduling last year's three day event due to the pandemic, BottleRock is back! The festival is gearing up for Labor Day weekend with an A-list lineup that includes Foo Fighters, Steve Nicks, Guns N' Roses, Miley Cyrus, Megan Thee Stallion, G-Eazy, Maren Morris, Brandi Carlile, Finneas, Kimmy Eat World, Cage the Elephant, Black Pumas, Village People, Atlas Genius, Jon Batiste, Run the Jewels, Young the Giant, North Mississippi Allstars, Black Joe Lewis & the Honeybears, The Last Bandoleros, In the Valley Below, Walk off the Earth, Young the Giant, Kota the Friend, James Murphy (DJ Set) Turkuaz with Jerry Harrison & Adrian Belew: Remain in Light, and more.
Tickets for the popular event sold out quickly, but there's a lot of great BottleRock AfterDark shows, which will be held at small venues in Napa, San Francisco, Berkeley and Sacramento that music lovers can attend. Tickets for many of the shows are still available. Buy tickets here.
Thursday, September 2:
Jimmy Eat World at JaM Cellars Ballroom, Napa
Chromeo at August Hall, San Francisco 

Friday, September 3:
Milky Chance at JaM Cellars Ballroom, Napa
Absofacto (live set) at Rickshaw Stop, SF
Ripe at UC Theatre, Berkeley
Digable Planets at August Hall, San Francisco

Saturday, September 4
Black Pumas at JaM Cellars Ballroom, Napa
Future Islands at The Fillmore, San Francisco
Walk Off The Earth at August Hall, San Francisco
Jimmy Eat World at Ace of Spades, Sacramento

Sunday, September 5
Chevy Metal at JaM Cellars Ballroom, Napa
Milky Chance at August Hall, San Francisco
Lawrence at UC Theatre, Berkeley

Monday, September 6
Watchhouse at UC Theatre, Berkeley
"The BottleRock AfterDark shows at the JaM Cellars Ballroom, located on Main Street in historic downtown Napa, are within easy walking distance from the BottleRock Napa Valley festival providing continued musical entertainment after the final notes of the festival each evening," a press release sent to News Break stated.
It's unclear if concertgoers will need to show proof of vaccinations, wear a mask, social distance or show a negative COVID-19 test to attend the festival or BottleRock AfterDark.
News Break reached out to a BottleRock spokesperson and was told via email, "More details on our festival guidelines will be posted to the website prior to the festival."
However, "BottleRock Napa Valley will follow all local and state COVID-19 health & safety guidelines required at the time of the festival to offer a safe festival experience.," the BottleRock spokesperson added.
For updates and the latest details, visit www.bottlerocknapavalley.com and sign up to receive email notifications. In addition, you can also follow the BottleRock on Instagram @BottleRockNapa #BottleRock on Facebook at facebook.com/BottleRockNapaValley and on Twitter @BottleRockNapa #BottleRock.
About BottleRock Napa Valley
According to the press release News Break received, "BottleRock Napa Valley features the world's top musicians on five music stages plus the VIP Acoustic stage, along with the infamous BottleRock Culinary Stage showcasing one-of-a-kind culinary and celebrity mashups. Master Sommeliers, celebrity chefs and dozens of the region's finest vintners, restaurateurs and brewers rub shoulders with guests in an intimate setting. BottleRock Napa Valley offers the best in wine, food and craft brews to complement the music and create an authentic wine country experience for festival guests."
About BottleRock Presents
"BottleRock Presents produces premium events featuring live music, food and wine throughout California including BottleRock Napa Valley," the press release stated.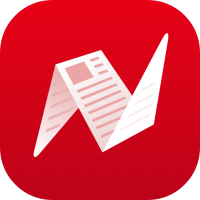 This is original content from NewsBreak's Creator Program. Join today to publish and share your own content.