All the wonderful coffee flavors, and none of the wait at Molinos Coffee in Downtown Riverside
Do you want your coffee hot, fast, and served to you by a smiling barista? According to the United States Federal Census of 2020, there are currently 330,000 people living in Riverside. According to the line at almost any local cafe, all of these people want coffee simultaneously. It feels like there's no way around it. You have to wait like everyone else.
However, one coffee shop in Riverside is almost hidden, and it is Molinos Coffee inside the Mission Galleria Antique Shoppe. Inside, you'll find reasonable prices, delicious coffee, and excellent service. There's no drive-through service, but that's OK. Not only do you get to walk through a huge antique mall, but you get to enjoy the gorgeous view of the historic Mission Inn.
You can choose to socialize in the quaint dining area. Enjoy a bagel or pastry while you sip a delicious cup of Cuban coffee while you mingle with other patrons, or have some alone time and gaze through the picture window while the world strolls past. Either way, you can't go wrong.
The small dining room is decorated with upcycled wooden pallets, turned into art. It is a quiet cafe with minimal chatter. Some customers bring their devices and connect to the WiFi and use the space to work.
Sip and Shop
Of course, you don't have to stay in the dining room at all. Molinos is located inside of the Mission Galleria. You are more than welcome to order your coffee to go and peruse the four-story antique mall. The antique mall is bursting with vendor booths full of antique wares of all price ranges.
Molinos offers hot and cold options and a wide selection of flavors. My personal favorite is their iced Almond Joy latte. However, I'm excited to try the latest fall flavor, pumpkin cream cold brew, which looks anything but basic.
Seasonal Celebrations
Speaking of seasons, Christmas is coming quicker than we think. You could hand out gift cards or cups from a particular famous franchise that forces you to order in Italian, or you can go with Molinos. Their gift cards are good at their Riverside and Redlands locations, and your loved one will not have to wade through a sea of people waiting to order.
Know Before You Go
Molinos is open 7 AM to 7 PM, except for Sunday when they open an hour later. This business is accessible to everybody. While they don't have a public restroom in the restaurant, Mission Galleria does. You just have to ask the cashier for the key.
I recommend using the Orange Street parking lot. It is usually not crowded, and you can pay at the kiosk. Unless, of course, you visit during the weekend or in the evening when parking is complimentary.
Have a peek at Molinos' menu, but keep an eye on the company's Facebook, Instagram, and Twitter pages for upcoming events, promotions, and seasonal offerings.
Getting there is easy. Go to Mission Galleria at 3700 Main Street in Downtown Riverside. Once inside, follow the arrows to Molinos and enjoy!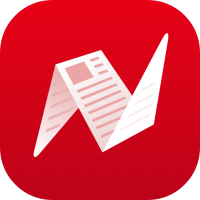 This is original content from NewsBreak's Creator Program. Join today to publish and share your own content.