Sometimes, we find community in the unlikeliest places
Who doesn't love a good old-fashioned genealogical puzzle? I, for one, do. The desire to connect the present with the past in unlikely ways caused me to develop a strange little hobby—I actively search thrift stores for vintage and antique books with names written in them.
Such was the case at the start of this summer. I was combing through the book section at my favorite thrift store, Savers, in Corona, California, when one particularly old book caught my eye. It was a school book with an olive green hard-back cover, its pages yellowed with age.
I carefully opened the book and inspected the inside cover. There was a name written in pencil with a child's hand, as well as a partial address:
Eleanor Macdonald 2526 So. Figueroa Street
I thumbed through the pages, excited to find more clues. Eleanor underlined many words in the book, like boudoir and vivacious. She recorded her score on the inside back cover, 90% out of 100%. Not bad, Eleanor. She penciled the word spelling six times in tidy cursive. In the top left corner of a blank page, Eleanor rendered the likeness of a witch.
I paid $2 for the little book, entitled Graded City Speller, Book Two for Fifth, Sixth, Seventh, and Eighth Year Grades, and rushed home to see what I could learn about this precocious perfectionist who, in 1916, drew witches in her schoolbook. Little did I know, Eleanor's schoolbook would take me on a journey through the early history of Los Angeles and introduce me to the man who possibly holds the longest AAA of Southern California Membership ever.
Finding Eleanor
It is a glorious time to be a genealogist. The internet has made finding information is easier than ever. I would have had to write several letters, send them through snail-mail, visit libraries, and hope for answers in the olden days. Today, a person needs only type ancestry.com into an address bar, and most of our work is done.
I knew her name. Since Macmillan copyrighted the book in 1916 for junior high school children, I deduced that Eleanor Macdonald was born around 1905, give or take a few years. Her address was 2526 South Figueroa Street. Being that I bought the book in Corona, I guessed that Eleanor's Figueroa Street was the one that spanned Los Angeles from north to south. I entered all of this information into Ancestry's search tool.
The very first result returned the 1920 US Federal Census. Suddenly, I was looking at a snapshot of Eleanor's family. Indeed, the family lived at 2526 South Figueroa, in Los Angeles. Her father was an attorney named J Wiseman Macdonald. She had an older brother named Allan and a younger brother named James Jr.
Sadly, the census record didn't list a mother for Eleanor and her brothers in 1920. It did, however, reveal that the household employed a maid, two housekeepers, and a cook.
The previous census record came from 1910. This record showed Eleanor's mother, Jane, living with the family on Coronado Street. I rushed over to a different website to see what I could learn about the Macdonalds and find out what happened to Jane.
At Newspapers.com, I waded through pages and pages of legal postings from J Wiseman Macdonald's law practice. Eventually, I stumbled across a wedding announcement.
J Wiseman Macdonald
The wedding clipping was just the tip of the iceberg. J Wiseman Macdonald, or James Sr, had a remarkable life. In 1866, James Sr was born in Mazomanie, Wisconsin, to an English mother and a Scottish father. His father died when he was only three. James and his mother returned to her English homeland, where James received an education and a Catholic upbringing.
In 1891, James Sr returned to the United States to practice law. He lived in Los Angeles, where he was a faithful member of the Catholic Church and active in religious organizations such as The Newmans and The Knights of Columbus. He became close friends with other important Angelenos through these channels, namely attorneys Joseph Scott and Isadore Dockweiler of Dockweiler Beach fame.
By 1896, Joseph, Isadore, and James Sr became some of the first tenants of The Wilcox Building on 2nd and Spring Street. Unlike his esteemed colleagues, James Sr's ambitions were more religious and less political. He was so devout to the church that he became the official attorney for The Los Angeles Diocese, a position he held until his death.
As we know, James Sr married in 1902. His bride was a beautiful San Francisco socialite named Jane Rooney Boland. Together, they had three children—Allan in 1904, Eleanor in 1906, and James Jr in 1908. The family was well-liked in their community, secure, and happy living in their home at 2526 South Figueroa. Sadly, tragedy would soon strike and change everything.
February 4, 1919, Jane, the family matriarch, suffered a stroke and died. She is buried in Calvary Cemetery in Los Angeles.
Suddenly, J Wiseman Macdonald Sr became a widower and single father to three. Around this time, little Eleanor would scribble her name inside a book that I would be lucky enough to purchase.
After Jane's death, the family moved to a new home at 2025 West Adams Street, just around the corner. The family also took a trip to Europe, as evidenced by a passport application.
Having descended from an old Scottish family, Clanranald, in 1926, James Sr purchased Castle Tioram in Scotland. The castle had been in the family since 1337 and was in a state of ruin when James Sr purchased it. The ancient estate stayed in the Macdonald family until 1997.
Allan, Eleanor's brother, never had children. He married but passed away in 1932 at 27 years old. The youngest Macdonald, James, lived a long life, married, and become a father. As for Eleanor, she went to High School in Berkley, attended Mills College before marrying John Schmidt. The little girl from the book became a mother, but like her own mother, she died young, at age 54.
I thought this was the end of Eleanor's story. The next step involved finding a family member who wanted Eleanor's school book. I only needed to look at other Ancestry members researching the same family. This is how I found Eleanor's nephew, Allan.
I relayed the story about finding the little book and asked Allan if he had any more information for me. Indeed, he did.
A Reunion With a Book
Allan proudly regaled me with stories about his grandfather, the prominent attorney in turn-of-the-century Los Angeles. Aside from his religious endeavors, James Sr was a veteran member of the Automobile Club of Southern California.
His grandmother died in that house on Figueroa Street. When she did, he sold the property to AAA. James Sr owned a four-story building on the southeast corner of Figueroa and 27th street. He converted the building into "The Auto Club Hotel."
Before moving the children into the new, palatial home on West Adams, he hired contractors to fill in the pool. The widower was terrified his children might drown. He'd live at this home until he died in 1942.
According to the Adams Boulevard Blog, James bequeathed the home to the Hospitallers of St. John of God, another Catholic Charity. The Hospitallers converted it into a convalescent hospital. Long before, the home made a cameo appearance in the 1923 silent film Sold at Auction at the 1:17 mark of the clip below.
Here is the craziest part of this entire story. James Sr's son inherited his AAA membership, who passed it down to his son, Allan. Because of this, Allan's AAA card says he's been a member for 106 years! This must be some kind of record, right?
Allan also explained that Eleanor attended the elite all-girls Marlborough School in Los Angeles, where Eleanor likely received the book.
Allan agreed to give me his address and sent photographs of his noble family of Los Angeles Pioneers. Today, I mail the schoolbook to Eleanor's nephew. I hope he loves it.
Sometimes, we find community in the unlikeliest places. Painting classes, a favorite restaurant, or church each offer a way to interact with people of the past and present who shaped this beautiful city of Angels. Sometimes, though, these figures seek us out in the most magical ways, like the inside cover of an antique school book. The best connections, though, will always be human ones.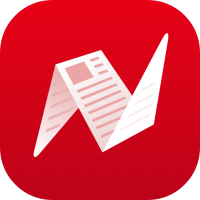 This is original content from NewsBreak's Creator Program. Join today to publish and share your own content.