This beloved Italian dish, in its authentic form, is almost missing from the Inland Empire menu's
Southern California's Inland Empire is famous for its diversity. However, the Italian American is woefully underrepresented in the Southland. This is most apparent for those of us who seek an authentic Italian dining experience.
I have a not-so-secret love affair with Pasta ala Carbonara. Although I am not of Italian descent, I have made it my mission to cook this simple Italian comfort food. Seriously, my Carbonara tastes as if it came from someone's lovely Nonna.
A Brief History of Carbonara
Few American's realize they haven't had an authentic Pasta ala Carbonara. This Roman dish was allegedly invented by coal miners who needed a hearty meal quickly with few available ingredients. An authentic Carbonara requires 4 things: Pasta, Guanciale, eggs, and Pecorino Romano cheese.
That's right. Carbonara does not call for peas, milk, cream, or mushrooms, even though Michelin Star Chef Gordon Ramsey tells us otherwise. The whole thing takes 3 minutes to prep and 11 minutes to cook. The dish, in its traditional form, is deliciously unpretentious, silky, and bursting with flavor.
Here in the Real World
Unfortunately, guanciale is challenging to find in this country, much less in Inland Empire grocery stores. Surely, our pigs have two cheeks, just like Italian pigs. Still, the Italian cured version of this cut is scarcely available locally. To my knowledge, the only store that offers guanciale is Claro's Italian Market, but to the tune of $30 a pound. For this reason, most American's use pancetta, and Italians look the other way.
So now we know the ingredients. But, what if you don't want to make Carbonara? Sometimes, it is nice to go to a restaurant where friendly people bring you your favorite food. No muss, no fuss, no cleanup. This is precisely what I wanted last Saturday.
Being a Carbonara snob and purist, I went on the hunt for an authentic Italian restaurant experience. I cautiously typed the following phrase into my Google Search Bar: Authentic Carbonara Near me. Google returned a list of several pizzerias and Olive Gardens. I snarled and viewed the online menus of a few mom-and-pop shops that offered my beloved dish.
I weeded out any restaurant that dared to include cream, mushrooms, or chicken. These people only want to part me with my money. I called many who boasted about their authenticity and asked what meat they use. I was almost always disappointed when they replied, "bacon."
Imagine my delight when I visited the website of Dattilo Italian Ristorante in Hemet, California and read their menu entry for my favorite Italian dish:
Spaghetti Carbonara
Pancetta, black pepper, Pecorino Romano, and egg yolk.
Yes! At long last, I have found an authentic Italian Restaurant in the Inland Empire. Or have I?
Dattilo Italian Ristorante
I wasn't unfamiliar with Dattilo. I saw it often over the years during my journeys through East Hemet. It is a yellow building with faux Roman columns and usually has a Rolls-Royce parked in front.
Since Hemet is a bit of a drive for me, I messaged owner Marcantonio Dattilo through Facebook. He was happy to tell me they serve Carbonara and my other favorite, Spaghetti alla Puttanesca. Though his mother, Maria, referred to that dish as Pasta Belladonna since the original name loosely translates to "brothel pasta."
Turns out, Dattilo Ristorante Italiano opened way back in 1989 and has grown to be a cherished valley eatery. Marcantonio's mother carefully curated every recipe the restaurant offers. Sadly, the matriarch passed away two short years ago.
My Visit
I was excited to make the drive and try some authentic Carbonara cooked by someone besides myself. My husband and I invited my mother and uncle to join us since they live close by.
The exterior looks the same as it always has, minus the Rolls. I didn't ask what happened. The entrance brings you through the bar. All around, you will find reminders of Mama Dattilo's influence. Photographs and little mementos from her life remind us that her loss is still keenly felt by her family, her restaurant, and her community.
If you've never been to Italy, that's alright. The Dattillo's have painted the walls to resemble the country. I never asked which part of Italy the Dattilo family hailed from. The interior decor has a decidedly Roman vibe.
As soon as we walked inside, we were greeted by a friendly server who promptly seated us at a table. She took our drink orders and immediately brought out two baskets of yummy sliced garlic bread.
As you guessed, I ordered the Carbonara. My husband went with linguine with clams. Mom wanted eggplant parm, and my uncle chose stuffed manicotti.
We wanted to talk with each other while we waited for our food, but that wasn't going to happen. Two live jazz musicians cranked out tunes through an amplifier. The songs were lovely, and the musicians were excellent. It was simply too loud for a restaurant environment. We couldn't hear one another without shouting. So, we sat and waited for an hour.
An hour wait doesn't upset me. It tells me my food will be fresh and lovingly made. Our server made sure we never ran out of drinks and always had bread to nibble on.
Mom said her eggplant tasted homemade, and that is a compliment of the highest order coming from her. My husband's linguine was balanced and lovely. My uncle ate his manicotti so fast, I could hardly get a picture of it. My family was stuffed and satisfied.
But I was there for the Carbonara. What I got was a plate full of spaghetti noodles floating on a sea of what I suspect was garlic-infused butter. My meal was heavily peppered, which is typical in a Carbonara but also covered in parsley, which is a sin. Where there should be pancetta, there was bacon. Pecorino Romano cheese is pungent. If they used it in this dish, I couldn't taste or smell it.
Was my meal good? Yes, delicious even. Was it a genuine, authentic Italian Carbonara? I'm afraid not.
I am sure the Dattilo family knows how to make a Carbonara, and I don't want to insult their abilities. I believe two things happen here. First, what I was served was more like a Spaghetti Aglio e Olio. That is a Neopalitain dish made almost precisely the way you make Carbonara, only with no egg and olive oil instead of rendered pork fat. Also, that recipe calls for parsley.
The entree I was served indeed had egg, as it was lightly scrambled in the spaghetti. I think this is the Dattilo family's Americanized version of Aglio e Olio married with a Spaghetti alla Carbonara and tailored to satisfy the American palate.
And there we have it. If there is a fantastic authentic Italian Spaghetti alla Carbonara in the Inland Empire, I haven't found it yet. I will visit Dattilo's again and confidently order anything else on their menu. As for my Spaghetti alla Carbonara, I will continue to make it at home.
My Carbonara
If you would like to attempt this dish at home, here is how you do it. As previously mentioned, you'll need spaghetti, guanciale or pancetta, pecorino romano, and eggs. If you can't find pecorino cheese, you can substitute Parmigiano-Reggiano. Some prefer it.
This is all there is to it. Boil your pasta in a large pot with an ample amount of salted water. Give your pasta room to dance as it boils, and your pasta will never stick. Don't even think about adding the spaghetti until the water is at a rolling boil.
As you wait for the water to boil, grate your cheese and crack your eggs. You will need one whole egg and one egg yolk per serving. Mix the cheese with the egg and add a generous amount of fresh black pepper. Set this mixture aside.
While your pasta is boiling, cook your diced guanciale or pancetta. You want it to be crispy on the edges but not crunchy.
Cook the dried spaghetti for around 11 minutes or al dente per the instructions on the box. Before you drain it, make sure you reserve two cups of pasta water. Don't skip this step.
Here's where you need to work quickly. Add the spaghetti to the cooked pork with a ladle full of pasta water, and remove the mixture from heat. You have to mix the egg in without scrambling it. The pasta water will temper the egg and add a creamy quality to the Carbonara. If your Carbonara looks dry, add another ladle full of pasta water. The cheese, eggs, and water will emulsify as you toss the spaghetti. Don't worry about germs, as the heat of the spaghetti will cook out any impurities.
And that's it. So satisfying, so simple, and you'll never go back. Add salt and pepper as desired, but don't think the lack of complicated ingredients will render a bland dish. With Carbonara, the whole is certainly greater than the sum of its parts. Buon appetito!
Visit Dattilo's at 2288 E Florida Ave, Hemet, CA 92544. They really are the most authentic in the IE! I just happen to make a better Carbonara.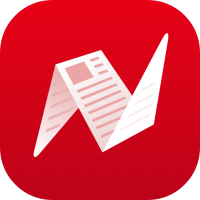 This is original content from NewsBreak's Creator Program. Join today to publish and share your own content.