The historic Silver Dollar Pancake House has served homestyle food at a fair price for a century
When the area known as South Riverside was incorporated under the name "Corona" in 1896, citrus was the primary industry. Over a century later, residents enjoy all of the conveniences of modern life but see very little evidence of Corona's early years. New businesses are a great thing; growth halts and towns decline when an area can't sustain them.
Still, there is something to be said for old businesses, especially restaurants. You know the kind. The owners might be your neighbors, and their kids may go to school with yours. Every time you enter, an employee greets you by name, and you'll have the usual.
A restaurant such as this exists in Corona at Silver Dollar Pancake House, where the only thing that has changed since 1976 is the pricing.
History
Silver Dollar Pancake House is Corona's oldest continuously operating restaurant. The sign tells us it all began in 1925. The Oldest Restaurants in California website reports that the building at 710 West 6th Street was built in 1922. Local historian and president of The Corona Historic Preservation Society, Wes Speake, tells us that the building first operated as a restaurant in 1936. While it never ceased operations, the restaurant has changed hands, and names, several times.
According to Speake, "The Copper Kettle" opened in the fall of 1936. Between then and 1944, it has been Martin's Coffee Shop, Martin's Fine Foods, and then Emma's Finer Foods—we see what you did there, Emma.
Sadly, Emma's Finer Foods went belly-up partly due to the war effort and because it is just plain hard to run a successful restaurant. Emma sold the restaurant, lock stock, and barrel to Rocco "Shorty" Scaturro and his wife, Louise, in 1944.
The Scaturros were already successful restauranteers, as they owned an Italian restaurant across 6th street. He named his new acquisition "Lindy's." Lindy's served American fare and catered to locals, but he also introduced Chop Suey and a few Filipino dishes. Business boomed, and by 1946, Rocco and Louise added a new dining room, "The Rose Room," which seated 100.
After ten years, the Scatturos relocated Lindy's to 119 East 6th Street. By the late 1950s, ownership changed at least three times, and the restaurant was known as the Circle H Carhop. By 1962, the restaurant endured another name change and became Silver Dollar Pancake House.
In 1970, Roland Ossko purchased the Silver Dollar from its most recent owner, Jack Lesson. Roland offered a variety of pancakes, including American pancakes, Swedish pancakes, and Corn Cakes. Silver Dollar became a successful staple in Corona, and the name hasn't changed since.
In 1976, Roland hired a precocious young man named Robert Hernandez to wash dishes and bus tables. Robert said he was nearly 16-years-old. In reality, Robert was only 13 and wanted to earn enough to buy a pair of Levis. Still, Robert showed up every day and learned everything he could about the restaurant business.
Roland and Robert developed a close working relationship. Roland recognized his young employee's aptitude for the restaurant business. He was so impressed that when he decided to sell in 1990, he made sure to offer Silver Dollar Pancake House to 28-year-old Robert, who gladly accepted.
Today, Robert still owns and operates the Silver Dollar Corona residents know and love. Robert still uses the same recipes and business practices he learned from Roland so long ago.
Today
Silver Dollar Pancake House is a time capsule. Although a fire destroyed the office and the wooden walk-in fridge back in the 1990s, everything about this restaurant screams the 1940s. The original dining area includes a horseshoe dining counter.
As proud as we Coronans are of this kitschy mid-century themed diner, the Hernandez's are proud of their community. Each table-top showcases local business cards protected by plexiglass.
The walls of both dining areas are shades of aqua, trimmed with white, and display citrus ads from Corona's early days. They also have a "wall of fame" to display notable customers such as Jennifer Lopez and Steve Harvey.
Watch as waiters and waitresses serve as many as eight plates of food balanced up one arm and down the other. No one pushes a cart around, and during my visit, no dishes dropped.
Silver Dollar can become crowded, usually with regulars eager to fill their bellies with homestyle American comfort food. Several customers were familiar with the servers during my visit, and a few ordered "the usual."
As for myself, I ordered the Swedish Pancakes. I cook these at home. Only, they are Norwegian Pancakes in my house and technically called "pannekaker." These are different from fluffy American pancakes in that they are crepe-thin and eggier. Instead of syrup, these are typically served with sweet berries or savory meat. At Silver Dollar, they are garnished with sweetened cranberries folded into whipped butter, and they are light, airy, and absolutely perfect.
My children ordered Junior Pancake breakfast, which comes with eggs and bacon or sausage. My very picky seven-year-old ate his entire meal and told our server that he gives it ten out of ten stars, so there is that.
The menu offers much more than breakfast. Silver Dollar is open seven days a week, from 6 am to 2 pm, and has an impressive lunch menu with hot sandwiches and hearty burgers.
Things to Know
Visit Silver Dollar's website or Facebook page to check current business hours and to view their menu.
Your safety is a priority at Silver Dollar Pancake House. The staff is wearing a mask as of this writing and asks that you do also until seated.
The Future
This old restaurant has survived everything time has thrown at it. A great depression, a world war, a fire, and every earthquake since 1922 have not brought this local treasure down. Silver Dollar Pancake House will be around for another century with the love and support of their community.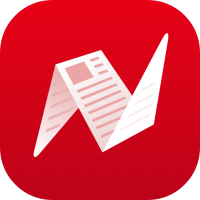 This is original content from NewsBreak's Creator Program. Join today to publish and share your own content.