Past meets present at Guldseth Orchard, where you can fill up on seasonal fresh fruit in Cherry Valley, California
One of my earliest and best memories involves a fruit stand. My family relocated from Los Angeles to the Pass Area in 1980. On our way, we stopped at the side of the road to purchase fruit from a roadside stand. After we chose our apples, peaches, and tomatoes, my mother looked around for a human being to pay. Instead, she found an old coffee can full of coins and dollar bills and a note instructing customers to leave their payment. To our shock and pleasant surprise, this stand operated on the honor system.
My parents looked at each other delightedly. "This," my father proudly announced, "This is our new home, kids. Look how safe it is." Although no such produce stands remain, I believe the people of the San Gorgonio Pass are still upright and honest.
As I recalled this transaction, I wondered how to show my children the pass area I once knew. Even without the honor system, there must be a place that sold fruit. After all, one of the towns in the area is named "Cherry Valley," and you can't swing a stick between the San Gorgonio and San Jacinto Mountain ranges without hitting an "Orchard Street."
It turns out there is a good reason for that. During the latter part of the 19th century, well into the 1930s, Riverside produced massive amounts of citrus fruit. The eastern regions of the Inland Empire sustained themselves with nuts, namely almonds, as well as stone fruits, like dates, peaches, plums, and cherries.
Guldseth Orchards
The early landscape of the pass area was full of orchards. Some of those old orchards still exist. For a fee, you can visit and pick your own fruit.
Such is the case with Guldseth Orchards in Cherry Valley, which has been in business since 1971, according to owner John Guldseth. The company website states anyone can visit as long as they make a reservation and pay the fee. The assortment of produce is impressive, and guests can pick whatever is in season.
When I contacted Sue Guldseth, she explained that apricots were at the peak of perfection and just waiting for us to pick them. I told her to mark me down for Sunday afternoon.
I only got lost once on my way to Guldseth Orchard. A small road branches off to the right of Avenida Miravilla in Cherry Valley. The street signs aren't entirely clear and are easy to miss. Make sure to stay right, or you'll miss the orchard at 9150 Whispering Pines Road.
When we arrived, Sue Guldseth greeted us warmly from her outdoor produce stand. I could have easily bought all the apricots, plums, and local honey I desired right there and never picked a thing. However, I brought my children for the experience. Today, they would learn where such fruit comes from and the work necessary to bring it to their table.
Sue took a credit card payment and handed us small, sturdy buckets. She instructed us to walk to the end of the path towards her home and make a right to find the apricots.
Entering the gates into Guldseth Orchard is like entering a different world. It is rustic, green, with food trees in various states of ripeness. The ambiance at the orchard feels a lot like time travel. There are no modern farming or picking implements lying around, just lots of trees and ladders to use.
Sue's husband, John, welcomed us as we took a right past the driveway. "You're here for the apricots, eh?" he asked and explained the health benefits of the little orange fruits. They are full of vitamin A, potassium, and flavonoids.
Only one tree had apricots but in a very prolific way. There were more apricots from this one tree than any ten families could handle. My seven and four-year-old picked them merrily and stopped only once to ask if they could try them. I gave permission and grabbed one myself so that we could eat them together.
How did I forget this flavor? Few things can beat these sweet, fleshy little fruits with their juice still warm from the summer sun. For a moment, the world was only us, the apricots, and the Guldseth's dog, Buddy, happily panting at our feet. No screens. No emails to check. No video games to play. We needed this.
Once we had all the apricots we could carry, we explored the grounds with John. Indeed, the nostalgia is strong at this orchard. My son proudly rattled off his name and age. To Mr. Guldseth's delight, he recognized my son's name as a Norwegian one.
Like my family, the Guldseths are of Norse descent. Strange as it sounds, we bonded over the fact that their ancestors and mine came from the same place in Norway, landed in the same place in the states, and ended up in the same place in California. It is a very small world, after all.
On the way out, I noticed many trees with many large but green peaches. Next month, they will be in season, and I will definitely return for the occasion.
Meanwhile, I have so many apricots! I am glad my family loved this low-sugar, no pectin recipe for apricot jam.
What to Know
Guldseth Cherry Orchard is open most days, weather permitting. You'll want to call ahead reserve. To find what's in season, you can check their website and Facebook page.
There is plenty of safe parking on the street and inside of Guldseth Orchard. The grounds are accessible for everyone, and there is ample room for social distancing. You'll be happy to know there are public restrooms available. There are lots of family pets at the orchard, so check before bringing your own.
To speak to cost, I paid $30 for four people and all of the apricots I can use, as well as a few plums. I realize I could have done that in the grocery store, but I paid an experience and prefer to support local businesses when I can.
If apricots are not your jam, you can find all kinds of fresh food at the Orchard. They grow seven varieties of cherries, peaches, plums, apples, as well as walnuts, and hazelnuts. They sell freshly picked vegetables like tomatoes, peppers, and spinach. Even if you just need a place to take a family portrait, the scenery is worth the price of admission.
I hope to see everyone there for sweet summer peaches!
#SummerBucketList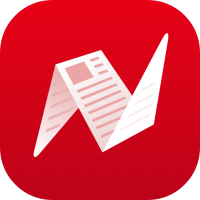 This is original content from NewsBreak's Creator Program. Join today to publish and share your own content.