Yorba Regional Park is a peaceful, and beautiful local treasure with no shortage of activities for the young and old alike
Remember when bringing children to the park was safe? Today, you'll be hard-pressed to find a park in the city where you can fly a kite or enjoy a picnic without stepping into a homeless encampment. In Southern California, this is especially true the closer you get to downtown areas.
This article will offer no solution to homelessness but rather a solution for bringing your children outdoors again, now that the world is reopening. There is no better place to safely enjoy the great outdoors than at Yorba Regional Park.
Yorba Regional is a county park, to be sure, and although that means the county charges a nominal fee for parking. In exchange, you get the assurance of cleanliness, relative safety, and no homeless encampments. There is something for everybody on these idyllic grounds with 175 acres, four lakes, and easy hiking trails. Although the park is located in Orange County, it is only a short drive or bus ride from many Inland Empire communities such as Riverside and Corona.
History
In 1834, the land that is now Yorba Regional Park was granted to pioneer Bernard Yorba by Mexican Governor, Jose Figueroa. Then, it was called Rancho Cañón de Santa Ana due in part to its proximity to the Santa Ana River. The Yorba family grew crops and raised livestock, but the farm fell into a state of decline by the early 1930s.
In 1972, Orange County acquired a portion of Rancho Cañón de Santa Ana and repurposed it as Yorba Regional Park.
Today, the park offers visitors the use of 175 luscious, green acres beneath a canopy of trees.
Activities
Yorba Regional Park is an excellent choice of venue for picnics and parties. The park provides 400 picnic tables, some of them covered, and 200 barbecue grills. Of course, you'll need to reserve an area to hold your large party in advance. You'll find the forms to do so on their website.
The park boasts four man-made lakes stocked with rainbow trout, crappie, largemouth bass, and carp if you're into fishing. During summer, the county stocks the lakes with catfish. You can choose to fish from the shoreline or use one of the many short piers surrounding the water. Of course, you will need a fishing license if you are over 16 years old.
Aside from fish, the lakes at Yorba Regional are home to a wide variety of turtles. Sadly, these turtles weren't placed here by any county officials but by former owners who couldn't care for these little guys.
The turtles aren't alone in the shallow lakes—the entire property is crawling with ducks and geese. Even the amber-eyed Egyptian goose loves this Anaheim destination.
There is no swimming at the park. However, you can usually rent swan-shaped paddle boats and kayaks from an onsite vendor.
At Yorba Regional Park, you can kick back and relax while your children play on one of six well-equipt playgrounds. The immaculate play areas are all near restrooms with clean, flushable toilets.
Perhaps the best amenity Yorba Regional Park has to offer is its size. Parents can give their children the opportunity to explore and play. We've all been couped up and recovering from the isolation of a national quarantine.
The threat of Covid-19 still looms in close-quarters, and children are anxious. Perhaps a short hike around the ponds or the sound of the creek meandering through the property will help them readjust to our new normal. Maybe it will help you, too.
Know Before You Go
Yorba Regional Park is located at 7600 E La Palma Ave, in Anaheim. The parking charge is usually $5, although they charge more during certain holidays and events. The hours vary by season also. It is best to check the website before heading out.
Also, check this calendar for any events the park might be hosting. For instance, visitors enjoyed free evening movies throughout the summer. Who would want to miss that?
Although the chipmunks, squirrels, geese, and turtles are adorable, please do not touch or feed them. There are signs all around prohibiting these actions.
Lastly, don't forget your camera! This picturesque park makes a lovely backdrop for family photos.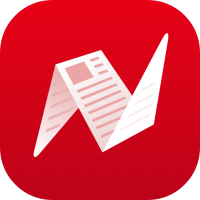 This is original content from NewsBreak's Creator Program. Join today to publish and share your own content.