There is no such thing as a private beach in the state of California, and no secret swings at Carbon Beach
California boasts 840 miles of coastline. Some of the beaches on this glorious coast are more pristine than others—Venice Beach vs. Coronado Island Beach, for instance. Some call a few of these beaches "exclusive," meaning rich people do not particularly enjoy the presence of the public and attempt to assert ownership over the length of the beach seaward from their houses. Such is the case with Carbon Beach in Malibu.
Carbon Beach is a mile-long stretch of sand where billion-dollar homes overlook the Pacific Ocean. Celebrities such as Jennifer Aniston and Dr. Dre have called this beach home, at least part-time. Oracle CEO, Larry Ellison, is rumored to own ten of the 70 Carbon Beach homes. Then, there is the David Geffen estate, which shares a fence with the public access path. Geffen is not pleased.
Before 2006, access to the south-facing beach was blocked by rocky terrain to the east and west, and homeowners used locked gates to restrict public access from Pacific Coast Highway. Unfortunately for Geffen, a court order compelled the entertainment mogul to open his entrance to all of us, and he's been mad ever since.
Public
I get it. These homeowners are public people who would like to enjoy a little privacy. Their homes should be sanctuaries where they can escape from the public eye, paparazzi, and fans. But this is a matter of principle. Owning the beach in California is akin to owning part of the sky. You just can't.
The homeowners are, for the most part, gracious. David Geffen decided to go a different way. If he couldn't prevent the public from walking by his house, he'd keep them from parking. To that end, he built a concrete driveway leading to a phony garage door with a no parking sign. If you park there, expect your car to be towed.
In Search of a Swing
Just as rumors of a private beach drew celebrities to purchase homes here, a rumor also drew me to visit Carbon Beach. I heard that one of these bungalows had secret adult-sized swings that anyone could use.
I imagined myself gleefully pumping my legs and swinging back and forth just above the tide line on a glorious swing that only a few locals knew about. Suddenly, an adventure out to "Billionaire Beach" swings was on my summer bucket list.
These celebrities certainly didn't pay to see me lounging about in my "mom-kini," begging my children not to eat sand crabs, but that was what they were going to get. I was on a mission to find the fabled secret swings.
A quick google search told me the beach access is located at 22126 Pacific Coast Highway, in Malibu. I would need to find a place to park, walk past the Geffen compound, and down a short set of stairs. If I turned left and walked for ten minutes with the ocean to my right, I would find the swings hanging from the underside of someone's beach deck.
The view I found at the end of that public walkway left me breathless—no wonder this group of neighbors wanted to keep it for themselves. There is no trash on Carbon Beach. The sand hardly has footprints. The lack of public parking meant that only a few people at a time could be here. The water is blue and clean, and the sand is soft. I don't believe I've ever experienced a California beach this quiet.
I thought I would feel rebellious, like my presence would really stick it to the jerks who kept this from me—from all of us. Instead, I felt protective of them and the integrity of this pristine beach. If these swings meant trespassing, I wasn't willing to do it.
Private
The public beach becomes private property at the mean high tide line, to be clear, and this beach is very narrow. When the tide is high, the Pacific Ocean crashes right under their homes, which are all elevated above the sand.
At the end of the beach, I noticed a small group of young people assembled in the shade of a somewhat high deck. Their faces reflected disappointment. "Do you know where any swings are?" I asked them. A raven-haired young lady pointed up to the wooden beam on the edge of the deck to twelve rusty eyebolt screws. "They used to be here," she sighed, "They were here last month!"
The secret swings at Carbon Beach are a thing of the past. I guess with public access, these homeowners acquire a responsibility to protect us. Private swings, fun though they may be, are a liability a billionaire might wish to avoid, I suppose.
I was not entirely disappointed. I have a new favorite beach. I can't imagine a better way to spend a summer day.
Know Before You Go
The beach opens at 10 AM and closes at 6 PM. Plan an extra hour for parking. The only parking is on PCH, and it will fill up quickly.
There are no facilities at this beach. You will find no food, no bathrooms, and no trash cans, although there are many at the entrance. Bring a bag and dispose of your trash appropriately. Make sure you leave before the tide rises, or you might find yourself in danger.
If you happen to see a celebrity, and you might, do the right thing and give them as much attention as any other stranger on the beach. Even if the beach is public, they are at home. We have a responsibility to them as people, as much as they must allow us access. In the same vein, respectfully try to keep the noise to a minimum.
Most of all, have fun! These beaches belong to all of us and are there for our enjoyment, rich and poor alike. Try to leave Carbon Beach better than you found it, and fingers crossed that the swings someday return.
Follow me to see more articles like this.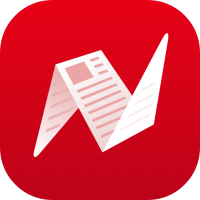 ...
This is original content from NewsBreak's Creator Program. Join today to publish and share your own content.