Pile the kids in the car, and adventure out to Cajalco Road in Mead Valley, where there is no shortage of delicious Hispanic treats
In Riverside County, we are graced with many extraordinary dining opportunities and often overlook one of the best. Taco trucks and street vendors offer unique and traditional Mexican food choices at reasonable prices.
We've all passed them on our way from Riverside to Perris: several taco trucks parked along the sides of Cajalco. As the sun sets over southern California, families from all over the Southland journey there to socialize and eat. During my quest to find the best street taco, I was drawn to the intersection of Seaton Avenue and Cajalco Road by bright lights and a large crowd. The ambiance is almost that of a street fair.
Over the weekend, I decided to take my family to hunt for the best street tacos in Riverside. In my opinion, this is the best way to enjoy a wide variety of good food while taking advantage of Riverside County's cool evenings.
"Try the pupusas!" my mother insisted, "They are magical!" I will try this El Salvadorian treat soon, but this day was all about the taco, so off we went to find where we would eat.
Decisions, Decisions
I counted 20 food vendors. I told myself the best tacos would come from either the least-fancy vendor or the vendor with the longest line. Luckily, these two requirements coincided, and there was no guesswork involved. I followed the wonderful aroma of spices and carne asada to a vendor with no signage or lights. Just a black E-Z Up with a long queue—around 25 people deep.
The line wasn't unpleasant at all. A young lady with a gold necklace bearing the name Karen greeted me to take my order. It was her first day. "Would you like chicken, carne asada, al pastor, lengua, carnitas, or cabeza?" She seemed surprised when I answered, "Yes! all of it!"
The Food
For those somehow unfamiliar with taco variety, carne asada is marinated beef cut thinly and seared with somewhat crispy edges. Carnitas describes seasoned, braised pork cooked until tender enough to "pull" while retaining some crispiness. Lengua is beef tongue. Cabeza is any part of a roasted beef head—could be cheek, could be lips. It's best not to ask and just enjoy.
While we waited, Karen provided sandwich bags for taco toppings. There was a bin with diced white onion and cilantro. I love cilantro, so I appreciated being in control of how much went inside my tacos. They provided tiny cups for their salsa bar, which included homemade red and green salsas that were a little too spicy for my palate. Still, my husband enjoyed them with great enthusiasm.
Speaking of spicy, my small children ordered a quesadilla to split without asking for any accommodations for their sensitive little taste buds. There was no problem with the heat level on any of our ten tacos or the kid's quesadillas.
I was especially pleased that no one asked if I wanted a hard or soft-shelled taco. We're Californians, and no self-respecting adult eats hard-shelled tacos. Each of these tacos comes with two soft white-corn tortillas. This means you get a second taco with everything that falls on your plate.
While we waited, the young lady who took our order offered three types of drinks. We could have soda, rice-based horchata, or hibiscus-based "Agua de Jamaica" (pronounced ha-my-ca). I chose the refreshing agua fresca. It was lightly sweet, a little tart, and icy cold— perfect for a So-Cal summer night.
Seating is limited at this intersection, which is fine since we are still in the final throws of a global pandemic. After all, the best place a person can enjoy street tacos along a somewhat desolate roadside is in the back of a pickup. So, my family and I had a tailgate picnic.
The tacos were incredible! Nothing about this flavor was restaurant-like. It wasn't precisely homey tasting either. Instead, the food tasted as if it were prepared for a grand festival, like a birthday party or family reunion. My family found this comforting. The food was worth every bit of the $30, but we had our favorites!
The carnitas, asada, cabeza, and chicken tasted exactly how you expect them to taste in a good taco. The al pastor, though, pure heaven. The chili and marinade flavors worked so well with the subtle hint of the pineapple that shared a slow roast on a spit with the pork. My husband particularly enjoyed the lengua, which was fork-tender and seasoned to perfection.
Community
The food was so delicious that we decided to give our compliments to the chef. As luck would have it, we met with the owner. His name was Luis, and he only had a few minutes to spare.
This night was one of the first actual busy nights he's had in a long time since the pandemic shut down eateries in Southern California. Luis was fortunate since he's always been an open-air dining establishment; there was no adjustment there. But for a while, the customers, like all of us, had to stay away.
Thankfully, things are opening up, and small businesses like Luis's can resume normal operations. Families can enjoy going out to eat once again.
Some locals worry that a street vendor is somehow underqualified to serve food safely, and this simply isn't true. According to the Riverside County Department of Environmental Health, these mobile food facilities are licensed and inspected regularly to ensure public safety.
Honestly, does anyone believe twenty food trucks could operate in such a visible place without government regulation?
These are not the "roach coaches" your grandfather warned you about, and the assumption can be insulting. These local vendors are indeed food artists. Beyond that, they are our neighbors, and we should absolutely support their family-owned businesses however we are able.
The element of family and community is undoubtedly present at the Cajalco Road food vendors. Mothers, fathers, and children brought out folded chairs and spent time together. Sounds of laughter, conversation, and music rang through the summer air. A few romantic souls slow danced in the moonlight. Some said grace, and others had a beer. I was grateful that my children experienced a sense of our community and the things we stand for. This is Riverside's culture. Our family will surely return often.
Things to Know
Getting there is easy. Just follow Cajalco Road East from Riverside, until you see a congregation of taco trucks and customers.
There are no restroom facilities at all. The location is quasi-rural, so "go" before you embark on this adventure.
There are trashcans, but you'll likely be too stuffed to walk back to them. It is best to bring bags and handi-wipes and dispose of your trash elsewhere.
Do not, and I repeat, do not miss dessert! Fried plantains, churros, and deep-fried Oreos anyone?
#SummerBucketList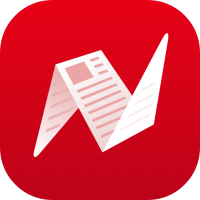 This is original content from NewsBreak's Creator Program. Join today to publish and share your own content.