Located outside of the Mission Inn, facing Raincross Square, Casey's Cupcakes is serving up deluxe sweets at an affordable price.
Casey's Cupcakes is a quaint little pink bakery in Riverside, California, reminiscent of a fancy Parisian cafe. I noticed the little cupcake shop previously during a stroll through downtown Riverside. After an especially trying day, I decided to steal away and surprise my family with some local treats.
I walked into the hot pink shop and found row after row of perfect cupcakes in a glass display case. Some had glitter, and others were piled a mile-high with ombre frosting. Every one of them looked delicious and, honestly, I assumed they were quite out of my price range. Surrounded by these lavish treats, I became acutely aware of my chipped nail polish, messy mom bun, and leggings that may or may not have been pajamas. I did not belong here, or so I thought.
As soon as the thoughts of inadequacy entered my mind, two employees came out and greeted me warmly. "Welcome to Casey's Cupcakes! Can I help you choose something?" asked one of the young ladies. Their smiling faces instantly made me feel welcomed and at ease.
I had already eyeballed the menu near the outdoor eating area. I thought my seven-year-old boy would enjoy a cupcake called a "Beach Boy," mainly because it was blue with gold frosting and adorned with a giant gumball. I knew my pre-schooler would like the gluten-free "Rockin' Red Velvet." My chocolate-loving husband, I guessed, would have chosen the "Dark Chocolate Decadence" based on name alone.
I wasn't sure what I would have until one of the employees showed me their July special, and it was s'mores inspired. Toothpicks held mini-marshmallows into the perfectly swirled white frosting. Graham-crackers garnished the yellow cake along with squares of chocolate. I definitely deserved to order that.
As the ladies placed my choices into neat little pink boxes, I looked around. There was a sprinkles bar! And oooh, they offer cupcake shakes that I absolutely must try soon.
The cashier rang up my total. My four cupcakes were just $17. If these were ordinary church potluck cupcakes, I might have thought it was too much. But, honestly, I have spent more at the golden arches on something that somewhat resembled a meal. For that low price, I was able to treat myself and my family to luxury cupcakes.
According to the company website, these treats aren't only for kids. Sometimes, Casey's Cupcakes offers mimosa, as well as tequila flavored treats. If you need a pick-me-up, they serve fancy coffees. If you are a dog, they have pampered pet treats, too.
Casey
After I paid for my goods, I decided to stay and soak up a little ambiance. Aside from the sweets, I noticed a few adorable cloth dolls and asked about them. Those, said the ladies, were inspired by the owner's daughter, Kensington. They motioned towards a picture of a supermodel gorgeous blonde woman and stated proudly, "That is Casey Beau Brown. She owns the store."
I thought the woman looked familiar, but for the life of me, I couldn't recall how I knew that smiling face. The ladies must have sensed my befuddlement because they immediately explained how I recognized her. She used to be Casey Reinhardt from the show Laguna Hills. But, she was married and had two kids. If I didn't know her from that show, I might recall her from the time she won Cupcake Wars. I remembered both.
It turns out Casey is sort of a big deal. Aside from being a pageant queen, a reality television star, and the entrepreneur who owns four Casey's Cupcake stores, her family also owns the Mission Inn, where Casey's Cupcakes stands.
Casey's family, namely her great grandmother, lit a passion for baking in her heart when she was a small child. Casey's Cupcakes is her childhood dream come true, and we are so lucky to have such an inspired business in our community.
Philanthropy
Casey is so much more than a pretty face. She is also a philanthropist with a passion for education. In 2002, Casey established a Children's Alliance for the Success and Education of Youth in Need, or CASEY, where she works directly with at-risk youth to develop self-esteem and encourages academic success.
Aside from the CASEY foundation, Casey Beau Brown has worked with The Boys and Girls Clubs of America.
I know what you are thinking. The cupcakes were pretty, and Casey sounds like a great person, but are the cupcakes good? The answer is an emphatic yes! Everyone loved the cupcakes. Mine, honestly, tasted just like a s'more. Casey is picky about using fresh ingredients and has curated a fantastic selection of flavors.
More importantly, this small favor I did my family completely changed our bad day to a good one. We grownups were able to treat our inner child, and my little ones, well, they had fancy cupcakes.
At Casey's Cupcakes, I realized that I, too, deserve good things. We all do. And through Casey Beau Brown's story, I realized that we don't have to pick one quality over another. We can be beautiful and successful. We can even be enterprising and family-oriented. Most of all, we don't have to feel guilty or break the bank to enjoy a small luxury. Sometimes, all it takes is a bit of frosting, and of course, edible glitter.
Know Before You Go
Make sure and check their website before you go to for current business hours and specials. You can also view their online menu, including catering options.
Be sure to check the weather and be prepared for it. The bakery doesn't offer indoor dining at this location, but there are outdoor tables and chairs. Surprisingly, I haven't seen much of a line at the Riverside location.
The best parking is at the Orange Street parking lot. Use your debit or credit card at the kiosk to pay just a few dollars to park for two hours.
If you decide to post pictures, be sure to tag the company on Facebook and Instagram.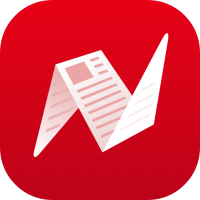 This is original content from NewsBreak's Creator Program. Join today to publish and share your own content.