At Tio's Tacos, enjoy the delicious flavors of Mexico and step inside the whimsical mind of local artist Martin Sanchez
History
Tio's Tacos story begins in Sahuayo, Mexico—a city in Michoacán. Martin Sanchez spent his childhood immersed in the city's proud culture contrasted by abject poverty. The Sanchez family immigrated to the US when Martin was a child.
In the United States, Martin was amazed at the number of valuable objects Americans threw away. Items we viewed as trash, such as tin cans, boxes, broken appliances, and bottles, he saw as useful. Martin became committed to saving such minutia. Later, he would turn that refuse into artwork and secure his status as a Riverside icon.
As Martin grew to be adulthood, he was fortunate enough to rescue a taco cart. He stood on the corner of Chestnut and Mission Inn Avenue, selling tacos and saving the profits. His taco cart business was so successful, by 1989, he acquired the building where the restaurant now stands at 3948 Mission Inn Avenue.
The Food
The food at Tio's Tacos stands alone, Martin's art aside. Martin brought family recipes, fresh ingredients, and the unique Michoacán flavor to Riverside.
Californians are admittedly taco snobs, and still, Tio's Tacos was an instant hit. Martin soon managed to buy the house next to the restaurant where he raised his family. Before long, the Sanchez's owned the whole block. Today, they continue to serve up the food that keeps us all coming back for seconds.
The carne asada tacos are everything a taco should be; seasoned to perfection and crisp but not burnt. They are garnished with cilantro and lime, and Tio's Tacos also has a full salsa bar, so you can turn up the heat as much as you like.
The burritos are giant and filled with rice, beans, avocado, and the meat of your choice. You can pick just about anything from chicken to carnitas or even lengua (beef tongue). The al pastor comes highly recommended, but choose anything on the menu. Everything is delicious.
To cool off, try one of the deliciously fruity homemade agua frescas or a rice-based horchata beverage. If you are looking for something with more of a grown-up kick, order a michelada! What you'll get is a tomato, spices, and beer mix, same as any other Mexican restaurant, but Tio's Tacos dresses it up like a hearty salad—refreshing on a hot summer day in the Inland Empire.
Art and Garden
Martin was able to explore his artistic side once he became secure financially. He began piecing together the "trash" he accumulated over the years. Through Martin's creative vision, debris is given new life as art. Martin's artwork is like viewing abundance and lack simultaneously, and it is easy to forget that he created it all from scraps.
In one corner of Martin's art garden, the legs of used fashion dolls affixed to topiary armature create the silhouette of a woman's dress. Martin arranged green bottles in progressively smaller rings to build a Christmas tree.
A fountain greets hungry customers who enter from the parking lot. Viewing the fountain as a whole is not extraordinary. Look closer—it is constructed of discarded bottles and broken figurines held together by plaster. Nothing collects the water; it flows into a drain and recycled back up to the spigot. It is beautiful.
As you stroll through the garden, you'll notice you are walking across a mosaic floor made of broken tiles, glass bottles, coins, and oyster shells. Before you know it, you've entered the patio.
The patio is Mexico. At least it feels that way. The vibrant colors draw your eye to minor details and cause broken glass and tabletops to feel profound. Is this the type of table the artist, Martin, would have sat at as a child when his mother combined meager ingredients to create the same delicious meals?
A chapel in the back further tricks you into believing you've reached some unmapped Mexican hamlet. It is impossibly tiny, and Martin has filled it full of his work. A few sunshine yellow pews face a pulpit and crucifix. There is a font for holy water at the entrance and a domed ceiling complete with a mural. Consecrated by the Catholic Church, the chapel even hosts incredibly intimate weddings.
If you are local, you will want to return time and again. The artwork is constantly evolving and changing as often as Martin has garbage. The lesson is always the same. We all have junk. It is up to us to either wallow in it or make it wondrous.
Know Before You Go
Try to arrive about an hour before sunset. Firstly, this will afford the best photo opportunities. Also, the summers are extremely hot, and the line can wrap around the block.
There is a parking lot behind the restaurant, and street parking is also available on Chestnut, but only for an hour. Of course, you can use the metered parking lot on Orange Street and enjoy a walk through historic downtown Riverside.
You can choose to eat inside or out on one of the patios. The interior dining room seats about 24 and is cooled with fans. The outside has ample seating and offers somewhat private alcoves or more of a family-style dining experience—your choice.
Check their website for events and specials. If you take photographs for your social media, don't forget to tag Tio's Tacos in appreciation! They are active on Facebook and Instagram.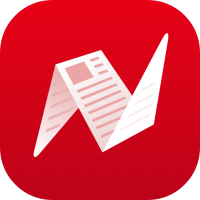 This is original content from NewsBreak's Creator Program. Join today to publish and share your own content.