Dragon Marsh Apocethary & Teas is a quaint and friendly boutique in downtown Riverside, California. Inside, you will find a plethora of witchy wares to suit your needs. Even non-witches will enjoy the vast selection of yummy teas and aromatic candles, as well as rocks, gems, and minerals.
History
According to their website, Dragon Marsh began humbly in 1986 as a renaissance faire booth. Over the decades, the store has developed a family of faithful customers and moved to a more permanent location right here in Riverside, California. Today, Dragon Marsh enjoys its status as a one-stop shop to satisfy all of your witchy and sometimes non-witchy needs.
The building at 3643 University Ave hasn't always been Dragon Marsh. Inside, you might have a sense that you've stumbled upon a bit of local history, and your intuition would be correct. The Jackson Building, built in 1886, is listed on the Nation Register of Historic Places. It was here that in 1911, the Harada family served American fare at the patriotic Washington Restaurant.
At first, the family lived on the upper floor but later purchased a home on Lemon Street and fought for their right to do so as Japanese immigrants. The restaurant closed when the government forcibly relocated the Harada family to an internment camp.
After the restaurant closed, the building served as a bank and various other businesses until it became Dragon Marsh. Today, you can purchase tarot cards from an old bank vault at the rear of the store.
Getting There
Dragon Marsh has street parking available, though it is pretty limited. Instead, use the parking lot located at University Avenue and Orange Street. Parking is one dollar per hour but complimentary on weekends. Dragon Marsh is just under a block west, or as we say in California, to the right.
You will recognize it as the short building next to the Imperial Hardware Lofts Apartments. A small alleyway hugs the exterior with a gorgeous hand-painted mural speaking to Riverside's proud history of inclusivity and humble beginnings, and also of the Harada family. The surrounding buildings, while beautiful, are a bit drab and gray. Dragon Marsh is a bright red brick structure with vibrant yellow valances and deep green lettering.
Be sure to check Dragon Marsh's website for updated hours of operation.
Goods and Wares
Dragon Marsh offers many unique items for a fair price. There are crystals of all kinds, from Amethyst to Selenite, with beautiful orange inclusions. There are rough minerals, freshly plucked from the earth, and there are tumbled and worked stones.
At the back of the store, in the old bank vault, you'll find various tools used in that "old-time religion." One wall holds tools for spellwork and healing. Never wonder again where you will ever find coffin nails or bats blood ink—it's all there.
Dragon Marsh offers a line of empowered candles to help you set intentions. Are you seeking a soul mate or twin flame? Maybe you'd like to manifest a new career, home, or even money. Dragon Marsh has a candle for all of those things! The candles smell divine because, well, they are! They are full of herbs and potions and come powerfully enchanted. You need only set the intention and spark the flame.
Dragon Marsh also sells tools for divination. Tarot and Oracle decks sit behind a glass case, well protected from the energy of other shoppers. The store also offers Pendulums, magick wands, and rune stones.
The store has two walls dedicated to herbs and teas to nurture your spirit. Often, folks come in to find a cure for various ailments. Please remember, the employees are not medical professionals. Even so, they are knowledgeable about their products and most eager to help within their scope. Don't forget to grab a new teacup while you're there! The selection is adorable.
If you are trying to achieve a witchy aesthetic, Dragon Marsh has got you covered. Ask an employee to help you choose a lovely pendant with a crystal or symbols, such as a pentagram. Create a magical ambiance with their wide selection of fragrant incense.
A fan favorite is the store's proprietary blend of Four Thieves Vinnegar. This affordable and effective tool is a must in any witch's arsenal. It makes a fine astringent and can be used to cleanse germs and negativity from your home. It is an old recipe from bubonic plague-ridden France, with a fascinating legend. As we come out of another global illness, the potion is appropriate to use now, if only symbolically.
Covid-19
Like most local and small businesses, Covid-19 impacted the way things are done at Dragon Marsh. They have remained open throughout the pandemic, but not for in-store shopping. Shoppers needed to know in advance what they wanted to buy. List in hand, shoppers could knock on the door, ask for their product, and make the transaction.
Thankfully, those days are behind us, and Dragon Marsh is once again open to shoppers and browsers. However, customers need to make a few concessions. Not all "Marshies," as fans of the store are called, can receive the Covid-19 vaccination. The owners and employees do not want to be so intrusive as to ask their customers to provide personal health documentation. To navigate this, all humans over age two must continue to wear masks inside the store for now, so everyone can enjoy Dragon Marsh safely.
Typically, Dragon Marsh holds classes and get-togethers for like-minded individuals and those wishing to learn about the different practices and rituals. Covid-19 protocols prevented such events, for now. Currently, owners and staff are trying to understand how a safer class would look. With a bit of luck and a lot of hope, they will reintroduce activities over the summer.
Meanwhile, you are free to shop, browse, or come in only to pet Pepper, the shop cat. All of this is done safely as possible while Dragon Marsh slowly reopens and the world adjusts to our new normal.
Perhaps, the best quality of Dragon Marsh is their company culture. Statements from their Facebook, Twitter, Instagram, and website offer a glimpse of their commitment to our community and its people. Everyone is welcome at Dragon Marsh, regardless of race, gender identity, or religion. Commitment to inclusivity and representation is something this company is proud to have fostered. In turn, we community members are pleased they elected to call Riverside home.
#Reopening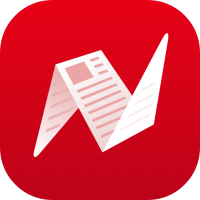 This is original content from NewsBreak's Creator Program. Join today to publish and share your own content.