How a lack of choice and agency over her own body led to a woman's untimely death
Eva Clara Swan was born in January of 1884 in Ruby Hill, Nevada, but grew up in Paso Robles, California. She graduated High School in Paso Robles with a teacher's certificate and taught school throughout California.
By the time she was 26, Eva was still single and working as a stenographer in San Francisco. Friends and family called her remarkably studious, and mild-tempered. She effortlessly attracted many friends. Although, She could become sullen and withdrawn at times.
Eva was especially close to two men. One, Homer Hatch, who she knew from Paso Robles. The other, a magazine writer and Stanford athlete named Paul P. Parker, who also had a room in the boarding house on Scott Street.
Disappearance
Eva resided in a boarding house at 2040 Scott Street and worked at the Mondack Building on Market Street. On April 20, 1910, Eva looked unusually pale and had trouble concentrating on her stenographic work. "I can't stand this any longer!" she said as she tossed a set of keys on her bosses desk and walked out. She wasn't upset or going through a period of despair.
Friends and family made several unsuccessful attempts to reach her by telephone. Her uncle, Henry Swan, went to the boarding house and found her belongings undisturbed.
Eva's friend, Henry Hatch, also visited the boarding house that day. When he arrived from Paso Robles to San Francisco, he left her a note and later returned to wait for her. The letter went unread. Eva never returned to her rented room.
Eva's family knew she wouldn't leave everything she owned. She never spoke of plans to leave. Something was amiss. On April 21, 1910, her family reported her disappearance to the police.
Paul contacted Eva's doctor, a man named Dr. Grant, who said that Eva was ill and recovering out in Mill Valley. Paul told his landlady this story, and she told Homer Hatch when he came looking for Eva in May. This lead turned out to be a false one. It appeared as if Eva vanished into thin air.
The search for Eva Swan continued for six months with no clues. Finally, on September 19, a phone call came into the San Francisco Police Department that blew the case wide open. No one was prepared for the truth.
Death
At first, the police thought the tipster was providing a false lead as revenge. The caller, Ben Gordon, said he knew exactly where to find Eva. She was dead and buried under concrete at 327 Eureka Street. The killer was his boss, and Ben had an ax to grind. His boss, Dr. James Grant, owed him $18. But when Ben asked for it, Dr. Grant called him a son of a bitch and handed him a $2 bill.
Police waited three days to act on the tip as they gathered information from Gordon. On September 23, officer Ed Wren followed Ben Gordon to the property. They procured a key from a neighbor, and Gordon guided him through the dirt-covered rooms into the cellar where Dr. Gordon allegedly hid Eva's body.
The officers used a crowbar to pry the fresh concrete from the dirt-floor. The unmistakable stench of death wafted into the room. They uncovered a trunk and instinctively knew the search for Eva Swan was over.
Investigation
Coroner William A. Walsh arrived at the scene around 8 PM. When he opened the trunk to examine its contents, the odor of Nitric Acid overcame him. Eva's body was folded, wrapped in an old blanket, and stuffed in the trunk. Her limbs were severed at the wrists and ankles to force her body to fit. Nitric Acid eroded most of her recognizable features. Still, Mrs. Ware identified her by her prominent cheekbones and large hands. Relatives later confirmed her identification.
Two hours before the grisly discovery, officers arrested Dr. James Grant at his home at 1293 Golden Gate Avenue, San Francisco. His hired nurse, 26-year-old Marie Messerschmidt, was also taken into custody. Dr. Grant's assistant, William Saack, was nowhere to be found.
The pair had little to say but tried to form an alibi. The doctor and nurse stated they were at Highland Springs, a southern California resort, during April. They well might have been, though not when Eva went missing. The two registered at the resort under a pseudonym as a married couple before April 20 and returned in May.
Police put out an All Points Bulletin for Saack, as well as Eva's male acquaintances Homer Hatch and Paul Parker. Homer responded immediately and agreed to meet investigators in San Francisco. 
Parker came became a person of interest when detectives discovered a letter addressed to him in Eva's belongings. It read in part:
"If a body write a body
And a body don't reply,
Can a body write a body 
To ask the reason why?"
Eventually, police detained Homer and Parker for questioning. Homer had not seen his friend for almost two years and was cleared. Parker admitted that the last time he saw Eva, was at the home of Dr. Grant, recovering from some illness. Parker denied knowing anything about the nature of the disease. On April 21, Messerschmidt told parker that Eva left. She went to recover at a sanitorium in Mill Creek.
On September 24, the police learned that William Saack, Dr. Grant's assistant, connected with the crime. Gordon told him and a man named Glenn Pike about the disposal of Eva's body and had been blackmailing Dr.Grant.
So what was Eva doing at Dr. Grant's house, and what was this mystery illness that kept her there? Most importantly, how did she come to be buried beneath a cellar floor in a vacant house?
A Confession
Dr. Grant answered press questions with, "I have nothing whatever to say to reporters. I will have to refer you to my counsel, Fitzpatrick & Greeley." Police didn't have much success getting him to speak either.
Although Nurse Messerschmidt refused to speak, she appeared to be under duress. Police asked her brother in law, August Borman, to encourage her to open up. He showed Messerschmidt a picture of her newly deceased mother and said, "What would your dead mother think of you now? If you have any respect for her memory, you will not continue to act this way!"
Her reply, "I'll tell everything!" Her stoicism gave way to empathy for Eva. But first, she needed to clear things up.
Dr. James Grant was an alias. His real name was Dr. Robert Thompson, and he served time on the east coast for counterfeiting. Furthermore, she had no license to practice nursing. Everything she did was out of fear and love for the boss she thought she would marry.
Messerschmidt recalled that Eva arrived at the doctor's office on April 16 in need of an abortion. The doctor agreed to perform one. He laid her on a table and anesthetized her, as he had done for many women. Nurse Messerschmidt laid out the tools to operate and left the room so she wouldn't see what was about to happen. When she returned, she saw the products of Eva's conception collected in jars. The nurse took Eva to a bedroom, and she left after a brief rest.
Eva returned on April 17 and 18 for further treatment. She felt sick, and since abortion was illegal in 1910, she couldn't go to a proper hospital for treatment. The doctor sent her home, but Eva came back on April 20. This time, he admitted Eva into his makeshift hospital, which was a small apartment behind his home office.
Nurse Messerschmidt was tasked with Eva's care. Eva, she said, would lay in bed, writhing and groaning with pain. Her mood was very dark, although she put on a brave face for Paul Parker came to visit her during this time. Messerschmidt felt that Parker was responsible for Eva's pregnancy. She admitted she didn't have much chance to talk with Eva because she slipped out of consciousness the next day.
Messerschmidt claims she did everything she could for the poor woman but knew Eva would die. The doctor knew this too. On April 21, he rented the Eureka Street house under his assistant's name, William Saachs. He used the name of his long-dead colleague, Dr. Emerson, as a reference. Once the house was secured, he purchased large quantities of Nitric Acid and procured a trunk.
Eva lingered for ten long days before she succumbed to the infection that poisoned her blood on April 30, 1910. She died alone, in an unfamiliar bed at around 4 AM.
Messerschmidt cried, "Blood poison had disfigured her face, and although I am a professional nurse, I could hardly bear to look at the poor thing as she lay there dead and so frightfully alone."
Once death came to relieve Eva's suffering, the doctor severed her limbs at the ankles and wrists. He covered her with a quilt and forced her body into a trunk. He and William Saachs hired a wagon to transport the trunk from Dr. Grant's home to the rental property on Eureka Street where they made their own cement, buried her, and attempted to dissolve her body.
A grand jury didn't take long to charge Dr. Robert Thompson, Alias Dr. Grant, with homicide by abortion. The Coroner emphasized how morticians know the consequences of such operations, perhaps better than anybody, and condemned the practice as dangerous. In the end, the doctor received a 20-year sentence, and Messerschmidt disappeared from the papers all together.
Aftermath
Eva Swan was a victim of her times and lack of choice. When Eva sought a safe, medical abortion, it would be ten years before women had the right to vote, 40 years before we had access to birth control, and 63 years before Roe v. Wade. The newspapers called her procedure "…the consequence of her indiscretion."
The very act of abortion made criminals out of patients as well as doctors. While it is true that a woman in 1910 could find a doctor willing to perform an abortion, they didn't have access to safety or help if a problem arose. In Eva's case, the only doctor she could find was also willing to dismember her body and let her rot in a trunk while her family thought she was missing. Dr. Robert Thompson was paroled from San Quentin after just nine years, and Eva's tragic story has been largely forgotten.
Eva Swan was buried in Colma, San Francisco, but exhumed a month later. The location fo her final resting place is lost to time.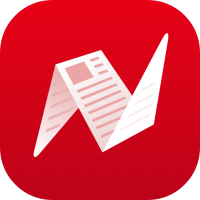 Further Reading
San Francisco Daily Times, Volume 19