A century ago, Hollywood's favorite director was gunned down in his own home. Although there is no shortage of suspects, this murder remains unsolved
Early Life and Career
William Desmond Taylor was born William Cunningham Dean-Tanner on April 27, 1872, in Carlow, Ireland. His mother was Jane O'Brien. As a teen, William tried to follow his father, British Army Major Deane-Tanner's, footsteps and join the British Army. He failed his entrance exam, so his father sent him to reform school in Kansas in 1890.
William had higher aspirations and moved to New York to pursue an acting career. He married Ethel May Harrison in 1901, and they had a child by 1903. William got a job as vice-president of a successful Antique shop, and things were going well.
His wife complained William experienced memory loss and sometimes couldn't find his way home. On October 23, 1903, William abruptly left New York. Ethel blamed her husband's amnesia. William never returned. Ethel divorced William in 1912 on the grounds of desertion and secured custody of their child.
William spent a few years traveling, taking what work he could get. William worked at an Alaskan gold mine before working his way into acting troupes. By 1912, he settled in San Francisco, California. Although William had plenty of work stage acting, he knew the future was on the silver screen. With a little financial help from his friends, he moved to Hollywood.
By 1913, William was a movie star. When William directed his first film, The Awakening, in 1914, he knew he found his true passion. He directed over 40 films in the next eight years and directed some of the best actors of the era, including Mabel Normand, and Mary Miles Minter.
In 1914, he fell in love with actress Neva Gerber. But she was married to another and didn't obtain a divorce until after William's death. She said that she had never known a finer man. The rest of Hollywood agreed; William was a gentleman, and his reputation was above reproach.
Murder
On the evening of February 1, 1922, actress Mabel Normand was visiting William at his Los Angeles Bungalow on Alvarado Street. His butler, Henry Peavey, was there but left after Mabel arrived. She stayed 45 minutes before William walked her to her car, where her chauffer waited. At 7:45 PM She blew him a goodbye kiss and drove away.
Neighbors Douglas and Faith Maclean heard a gunshot just after Mabel left. Faith peered through the window shades. She saw a man she described as "funny looking" and "effeminate" standing in William's doorway. The two locked eyes before she watched him close the door and walk down the porch steps. He wore a dark coat, a muffler around his neck, and a tweed cap. The man smiled at her, which eased her mind. She dismissed the noise as a car backfire.
Henry returned to work at 7 AM the next morning. He unlocked the door and saw William laying on the floor. Henry called out, "Mr. Taylor!" as he stepped into the apartment. When he looked at his face, Henry realized William was dead.
Henry ran to the courtyard and screamed, and Mr. MacLean and the landlord rushed over. Actress Edna Purviance, another neighbor, called the studio and told them William died.
Detective Tom Zeigler arrived at the scene. Initially, he assumed it was a natural death and allowed people to come and go freely. The home was neat and tidy as was William's body, aside from a small pool of blood coming from his mouth. He called a doctor who examined the corpse and stated William died of an abdominal hemorrhage.
Henry telephoned Charles Eyton, General Manager Of The Famous Players Lasky Corporation, and told him William passed away. Charles hurried over to William's home. Charles insisted the death was not natural.
When the deputy coroner arrived, he attempted to lift the body and discovered blood coming from his back. Charles unbuttoned Williams vest and shirt. To the surprise of everyone, there was a bullet hole on the left side of William's Torso.
William Desmond Taylor didn't pass away peacefully; someone murdered him. Detective Zeigler attempted to secure what was now a very tainted crime scene and called for backup.
William had $78 in his pocket and a two-carat diamond ring on his finger. He died wearing a gold locket with Mabel Normand's picture in it. Nothing was missing at all. The motive was not robbery.
Studio officials scoured the home in an attempt to sanitize the murder scene. The dust surrounding the Fatty Arbuckle controversy had not settled, and any further uproar could cause the studio a tremendous financial loss. They removed anything controversial from the apartment, including letters and photographs. They did not remove a ladies nightgown or a handkerchief monogrammed MMM.
Coroner Frank Nance performed an autopsy. He located a bullet hole six and a half inches below the left armpit. The bullet passed through William's body and lodged above the right collar bone. The coroner also found gun powder on William's jacket. William likely held his arms up when he was shot. The bullet hole in the coat didn't align with the one on his back. The entrance wound was set low, suggesting the shooter was short.
Nance thought William was locked in an embrace with the shooter. After an inquest, Nance ruled the cause of death was a homicide, gunshot wound to the chest.
The coroner removed the body to Overholtzer funeral home. William's funeral was held at St. Pauls Pro-Cathedral. Six limousines accompanied the Hearst, and two truckloads of flowers were delivered to the chappel. Mabel sobbed uncontrollably through the lavish service. William was interred at Hollywood Forever Cemetery.
Edward F. Sands
Edward Fitzgerald Snyder was a known forger, Army deserter, and thief from Marion, Ohio. He racked up charges hopping from one branch of the military to the other under different pseudonyms and absconding.
May 22, 1919, he enlisted in the U.S. Army where he forged a government check for himself and attempted to purchase a motorcycle. Edward assumed the surname Sands and skipped town.
He landed a job as butler to William Desmond Taylor. William traveled through Europe during the summer of 1921 and left Edward to house sit. That July, Edward stole and wrecked William's car. He also forged $5,000 in checks on William's account and disappeared.
In December, William's home was robbed again. The thief stole his expensive jewelry and gold-tipped cigarettes. A few days later, he sold the loot at a pawn shop in Stockton, California. The owner confirmed the customer hocking goods was Edward. Handwriting on the pawn slip was identical to Edward's known handwriting samples.
On December 27, William received customer copies of pawn tickets by mail postmarked Stockton. There was also a note which read, "So sorry to inconvenience you even temporarily. Also, observe the lesson of the forced sale of assets. A Merry Xmas and a happy and prosperous New Year. Alias Jimmy V." Again, the handwriting matched perfectly.
The signature "Jimmy V." likely referenced a 1920 film Alias Jimmy Valentine, about an unjustly pardoned criminal who evades police.
When Edward pawned the jewelry, he used the name William Cunninghame Deane-Tanner. At the time, no one knew of William's previous life as a husband and father in New York.
Edward spent a lot of time alone in William's house and had the opportunity to intercept mail or read old letters and diaries. Did Edward know enough to blackmail his boss?
Locals reported seeing Edward across from William's apartment on the night he died. One anonymous man told the Los Angeles Times he saw Edward across the street from William's residence at 8 PM. When Edward recognized him, he looked flustered and attempted to conceal himself. Officer Thomas Long located two crushed out cigarette butts with gold tips near a telephone pole at the residence.
Police ordered a statewide manhunt, but Edward disappeared and remains missing.
Mabel Normand
Mabel Normand last saw William minutes before he died, which made her an obvious suspect. Rumors abounded that the two were lovers. She denied this unequivocally. Henry, the butler, testified that William was hopelessly in love with Mabel. Mabel assured investigators that although she cared deeply for the man, she was not in love.
Mabel admitted the pair exchanged letters. She said she didn't mind if people read them, but feared they might be misunderstood. The press called these the "Blessed Baby Letters," because that is how Mabel signed them. William died wearing a locket with her visage inside and the inscription, "To my dearest…." When the police asked her to return to William's home as part of the investigation, they allowed her to take her letters. William kept them in the toe of a boot.
On February 9, Mabel gave the letters to investigators. One read, "Sorry I cannot dine with you tomorrow. I have a previous engagement with a Hindu prince." The others were equally unremarkable.
An anonymous tipper called into the police station to say the murder weapon would be found in Mabel's house. The police searched the home based on that tip and found two guns. However, they were .25 caliber, and William was killed with a .38 revolver.
Mabel was addicted to cocaine and spent up to $2000 a month on drugs. She had dangerous connections in the drug world. William was an anti-drug crusader. He hated what drugs did to Mabel and the industry. He wanted to get her straight and offered to help police identify suppliers. Author Robert Giroux theorized in his book, A Deed of Death, that a hitman assassinated William because of his potential as a snitch.
In the end, the D.A. couldn't charge Mabel. There was simply no evidence. However, the drug allegations tarnished her reputation and harmed her career.
Mary Miles Minter
Juliet Reilly was born April 5, 1902, in Shreveport, Louisianna. Her mother, actress Charlotte Shelby, stole the identity of her dead niece and gave it to Juliet to circumnavigate child labor laws. 10-year-old Juliet became 17-year-old Mary Miles Minter and enjoyed great success as "The next Mary Pickford."
By 1915, Mary was earning an astronomical $2250 per week. Around this time, she met William. Mary, who was only 13-years-old, developed a crush on the man who was 30 years her senior. William was affectionate towards Mary, but the romantic love was unrequited. Mary's crush grew into an obsession. According to Mary's testimony, William explained several times that she was too young, and he was too old.
Mary convinced herself they were in a relationship. She wrote love letters to him, some of them in code. One evening, he came home to find Mary unclad, prostrating herself at his feet and begging him to love her. William continued to reject her advances. In a police interview, Mary said of William:
"He was the first man, and the only man, who ever embodied all the glories of manhood in one private body."
Charlotte Shelby believed William's relationship with her daughter was a romantic one. Charlotte was the quintessential stage mom and known around town as a beastly woman with a nasty temper. When she learned of the alleged romance between her daughter and William, she threatened his life.
When William turned up dead, Mary made quite a show. She drove to Mabel Normand's house and demanded the police let her inside. Mary begged Mabel to tell her everything she knew. Mary claims in a 1970 interview that William told Mabel of his love for her on that last night. Mabel never spoke of any such conversation.
Mary drove to the undertaker and begged him to take her blood and pump it into Williams body. She was sure this would revive him. When he declined, Mary argued, "This is my mate! I have the right! I claim this man!" She attempted to kiss William on the lips, but when she touched the coldness of his body, the reality of his demise sank in. "No life can return to this man," she said.
When police found a nightgown and handkerchief with Mary's monogram, they suspected Mary might be involved. After all, Mrs. MacLean said the funny looking killer was small and feminine. The boot prints found around the home were equally small and pointed in the style of a woman. Mary had her mother as an alibi, but changed her story enough to arouse suspicion. Speculation arose that either Mary or her mother could have shot William while hugging, dressed as a man.
Charlotte had a .38 caliber revolver which used the same style of bullet used to shoot William. Mary melodramatically faked a suicide attempt with the same gun after an argument with her mother. Charlotte later threw the weapon into a Louisiana bayou.
Charlotte was friends with the District Attorney Thomas L. Woolwine, who refused to press charges or pursue an investigation against either woman.
The public boycotted Mary's films when suspicions arose of a May/December romance. Mary was box office poison. She severed the relationship with her mother, who had pocketed much of Mary's earnings. She even sued her in court. Mary lived a long and lonely life and passed away at age 82.
Aftermath
The murder of William Desmond Taylor remains unsolved. However, we know now that William was likely gay. Could this be the secret Edward Sands knew that kept William so quiet? Was this the reason he couldn't fall in love with Mary, and the reason Mabel wouldn't fall in love with him? Is this why he ran from a wife and child in New York, in favor of a Los Angeles Bachelorhood surrounded by beautiful women he never touched? Even if we did know, the person who killed William Desmond Taylor is now also dead, and will never stand before a jury of his peers.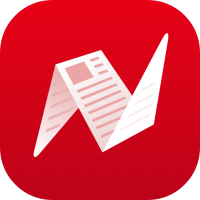 Sources:
A Deed of Death: The Story Behind the Unsolved Murder, in 1922, of the Celebrated Hollywood Director, William Desmond Taylor by Robert Giroux
The King of Comedy, by Mack Sennet and Cameron Shipp
William Desmond Taylor: A Dossier by Bruce Long
You Must Remember This, Podcast Episode124: William Desmond Taylor