The story of an innocent Indiana socialite who became the victim in one of America's most brutal murders
Pearl Bryan was born on October 25, 1872, in Greencastle, Indiana. She was 11th of twelve children born to Alexander, and Susan Bryan. Alexander was a successful stock breeder and dairy operator. The Bryan family was well-to-do and traveled in the most elite social circles of their community.
Courting
The people of Greencastle found 20-year-old Pearl pretty and charming. A newcomer to town was especially fond of her — 27-year-old aspiring dentist, Scott Jackson. He and his mother, Sarah, moved to Greencastle in 1895 after Scott ran into trouble by embezzling from his college.
Scott formed a friendship with William Wood, Pearl's cousin. William introduced Scott to his pretty, single, cousin. The two formed an intimate relationship, and Pearl became pregnant by the end of summer.
Pearl wanted desperately to marry Scott and have their baby, but Scott said no. He was on his way back to college and expressed to Pearl that she needed to have an abortion.
Scott returned to college, and Pearl kept her condition secret. Scott wrote letters to William with messages for Pearl. These were not expressions of love, but instructions and recipes meant to induce a miscarriage. Pearl wrote back to explain the methods weren't working.
Pearl was beginning to show when Scott visited for Christmas. He knew something needed to be done quickly. He asked Pearl to arrange a trip to Cincinnati, where he would "take care of her."
Pearl believed Scott would marry her in Cincinnati. She told her family she was going to visit the Fisher family in Indianapolis. Instead, she set off for Cincinnati on January 28, 1896.
Pearl arrived in Cincinnati and went to the Ohio College of Dental Surgery to find her beau. Unable to locate Scott, she checked herself Pearl rented a room in the Indiana House in downtown Cincinnati under her sister's name, Mrs. Maude Stanley.
She located Scott via messenger, and the two made plans to meet. Scott arrived with his roommate, Alonzo Walling. Scott let Pearl know he had no plans to marry her. The purpose of the visit was to terminate her pregnancy.
An employee of a downtown business told investigators that on January 30, 1896, he saw Pearl, Scott, and Alonzo eating lunch. He heard Pearl say, "I am going back to my home, and Scott Jackson, you will have to answer to my brother Fred for this!"
Those were the last words ever heard from Pearl Bryan.
Death
February 1, 1896,17-year-old Johnny Hewling was on his way to Locke Farm in Ft. Thomas, Kentucky, where he worked as a farmhand. As he trotted to keep warm, he stumbled over the headless body of a woman. The terrified boy ran to his employer, who immediately sent for the police.
The first officials on the scene were Sherrif John Plummer and County Corner Tingley. Townsfolk flocked to the Locke Farm in droves to catch a morbid glimpse of the deceased.
Kentucky investigators thought the woman was a prostitute from Cincinnati. They called detectives Cal Crim and Jack McDermott, who kept track of Cincinnati brothels and the girls who worked them. Neither recognized the deceased woman.
The woman lay on her chest, head down, on the slope of a ravine. Her arms were outstretched, and her feet rested at the top of the hill in a pool of blood. Drops of blood splattered across the leaves of privet bushes above.
Crim located a woman's number 8 shoe on top of the bank, and a few strands of blonde hair. She wore a light blue checkered dress, a dark blue skirt, and union suit underwear. On her hands were tan-colored kid gloves, sliced open from grabbing a knife blade. Officers noted that she was shabbily dressed, aside from her new shoes and of exceptional quality. The deep wounds on her hands and arms indicated that she put up one hell of a fight.
Investigation
Bloodhounds tracked the murderer's scent to a nearby reservoir. Figuring the murderer threw the head in there, police had it dragged along with two ponds. In each case, they came up empty-handed.
Dr. Robert Carothers performed an autopsy that Monday which revealed the murderer decapitated Pearl with a dissecting knife. The crime scene was so bloody, the doctor surmised that her heart still had a beat when her head was severed.
The woman appeared to be around five months pregnant. Her fetus was removed and taken to New York for preservation. Sometime before she died, she ingested large quantities of cocaine that Scott gave her, hoping to kill her fetus. Dr. Carothers drew this conclusion:
"I am satisfied that the girl was not outraged [raped]," said he. "The man had a reason to kill her, and the result of the post mortem shows it. I judge that it was a premeditated and cold-blooded murder. The girl, in my opinion, was from the country and was comparatively innocent. She was brought to Cincinnati to submit to a criminal operation. Once here, she was taken to Fort Thomas and murdered. Her head was taken away, horrible as it may seem, merely to prevent the identification of her body."
Identification
With the absence of a head, identifying the murdered woman seemed a daunting task to undertake. Newspapers released her description, including a description of the items found near her body. Although it seemed like worthless information, they transcribed the label inside of her shoe as "22–11, 62458."
A Newport, Kentucky Shoe merchant Louis Poock saw the shoes and knew that a cobbler in Portsmouth, Ohio manufactured them. The manufacturer sold all twelve pairs they made to a salesman in Greencastle, Indiana.
On February 3, detectives Crim, McDermott, and Sherrif Plummer left for Greencastle. They brought the clothing and identifiable shoes of the victim. The officers learned the salesman sold eight of the twelve pairs purchased. They traced each of the buyers and found the owners of the first eight pairs alive and well. The owner of the ninth pair was Pearl Bryant.
Pearl's parents explained that she was visiting Indianapolis. Though a telegram exchange quickly revealed Pearl never arrived. Officers began questioning Pearl's friends and learned about her association with Scott Jackson in Cincinnati. The police showed the clothing to Pearl's parents, which they recognized as belonging to their daughter. A warrant was issued immediately for Scott's arrest.
On February 5, 1896, police arrested Scott at the boarding room he shared with Alonzo in Cincinnati. They apprehended Alonzo the next day.
Trial
Coroner Tingley held an inquest on February 12. The jury found Pearl had cocaine in her system, that she was last seen alive with Scott and Alonzo, and she was still alive when the beheading occurred. Alonzo and Scott were both indicted for murder.
Alonzo and Scott were less than cooperative. They tried to alibi themselves unsuccessfully. Then, the men turned on each other, each accusing the other of killing Pearl during an attempted abortion performed crudely, with dental tools. They were dental students, after all, who likely thought they could remove a five-month-old fetus as easily as a bad tooth.
The defense argued that Pearl died in Ohio, and was beheaded in Kentucky. If the jury accepted this defense, Scott and Alonzo would have been free men since the court could not try them for the same offense in Ohio and Kentucky.
The defense put forth a story. After the botched abortion in Cincinnatti, Pearl was in great pain. Scott and Alonzo attempted to sedate her with chloroform. Instead of putting her peacefully under, they accidentally killed her. The defendants said they brought Pearl's corpse to Kentucky, where they severed her head to conceal her identity. They didn't think any witnesses would come forward to contest their version of events.
Of all the men in prison, George Jackson was able to pick the two men he drove the night Pearl died. He identified Scott and Alonzo. George was a Cincinnati cabby. On the night Pearl was murdered, he picked up Alonzo, Scott, and Pearl at the Wallingford Saloon. Allen Johnson, a bartender, witnessed Scott slip a powdered substance into her drink.
When George arrived, Pearl appeared intoxicated and unable to speak. Scott sat with her in the back seat. Alonzo sat next to the driver. Pearl groaned in pain for the entire 20-minute trip.
The men claimed they were physicians, taking a patient home. George sensed something was amiss and tried to jump from his carriage. When he did, one of the men stuck the business end of a revolver against his neck and said, "You black bastard! If you try to jump out of here, I'll send you to hell!"
George drove across the Ohio River onto the Alexandria Pike. Scott told him to stop, turn the carriage around, and wait. He watched the two "physicians" drag the woman into the darkness. He ran away, leaving his surrey and gray horse behind. Kentucky of 1896 was no place for a black man to be caught with a dead or dying white woman.
In the absence of a full confession, the jury made their conviction. Alonzo Walling and Scott Jackson were guilty of murder. The judge handed down the sentence; the two men would hang for their crime.
As for her head, the men claimed they threw it in the Ohio River or buried in a sandbar. Immediately after the killing, the Alonzo and Scott went back to the bar carrying Pearl's leather valise. They asked the barkeep to hang on to it for them. He said whatever was in the bag was heavy and round and reminded him of a bowling ball.
Scott retrieved the bag the next day, but gave it to a different saloon keeper named Mr. Keugel and told him to give it away. Kuegel opened the valise and found it stained with blood. When the trial was underway, Kuegel brought the bag to Police Chief Deitsch, who showed it to Scott.
"Yes, that is Pearl Bryan's valise…" Scott recalled as the bag sat in his lap. Scott rolled his eyes and wrung his hands as Deitsch asked if Pearl's head was ever in that bag. He answered vaguely, "I suppose it was…I guess."
Aftermath
Scott and Alonzo were executed for the murder of Pearl Bryan on March 20, 1897. The location of Pearl's head is still a mystery. Alonzo and Scott were dental students who practiced on cadavers — which were not easy to come by. In likelihood, Scott sold the anonymous head to his college. Perhaps he used the campus furnace to cremate it. We can only guess.
Pearl Bryan has become the stuff of legends. Ballads have been written in her honor. She became part of the satanic panic of the 1980s and 1990s when rumors flew that Alonzo used her head to worship the devil at what is now Bobby Mackey's in Wilder, Kentucky. Her supposed haunting of Bobby Mackey's continues to attract ghost hunters worldwide.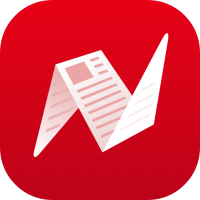 Further Reading
Murders that Made Headlines: Crimes of Indiana, Jane Simon Ammeson