She vanished from the streets a century ago, but the people of New Castle, Indiana continue to wonder what happened to little Catherine Winters
Catherine Winters was born on February 10, 1904, in the small town of New Castle, Indiana. Her father, Dr. William Asa Winters, was a dentist who everyone called Doc. Catherine's mother, Emily Whistler, died of tuberculosis when Catherine was five, and her brother, Frankie, was two.
Doc needed help taking care of the children after his wife died. His sister-in-law, Ida, and mother-in-law, Eliza, moved in. Byrd Ophelia Ritter and her sisters worked at a hotel called The Bundy House, not far from Doc's dental office. Doc took notice of the dark-haired beauty and married her on September 5, 1910.
Catherine's aunt Ida and grandmother didn't think much of Byrd and moved into a house nearby. Byrd was a stranger to them. There was no courtship before she was thrust into the lives of Doc's two very young children as their new mother. Byrd, to make sure everyone knew she had the upper hand, sued Ida and Eliza for back rent.
Doc built an American Foursquare style home at 311 N 16th Street in New Castle. The house was opulent, with indoor plumbing, a telephone, and electricity. Catherine picked out a window seat in the dining room that she called her favorite.
Outwardly, Byrd didn't appear to be a terrible stepmother. She was a talented seamstress, so the children always wore beautiful clothing. Catherine donned fashionable dresses and matching hair bows as she happily strolled her favorite doll along the streets of New Castle.
Inwardly, the Winters family had problems. The family must have struggled with finances because they began taking on boarders. Doc started to drink more and more. Byrd objected strongly to his drinking and even evicted boarder, William Ross Cooper, for getting Doc drunk.
Still, the family continued to build a life with some semblance of normalcy for three years. But in 1913, a tragedy would blindside the Winters family and leave the people of New Castle forever wondering what happened to little Catherine Winters.
Gone
March 20, 1913, started as a pleasant spring day in New Castle, aside from the fact that Catherine's elementary school closed due to a measles outbreak. Byrd, accompanied by her sister Mae, decided to take advantage of the good weather and go into town to buy wallpaper for her new home. Byrd's mother, Lydia Ritter, looked after Catherine, Frankie, and Mae's daughter, Jane. The little girls got permission from Grandma Ritter to go see playmate Helen Stretch's new dollhouse.
After visiting the Stretch home, Grandma Ritter took Frankie to visit with neighbors while Catherine and Jane went door to door selling sewing needles for a church fundraiser. The girls were to be home before lunch, but Catherine never made it.
Jane told the family that she last saw Catherine heading down an alley toward Vine Street, wearing her black and white gingham dress, a red sweater, and matching red hair bow. Dan Monroe, a family friend, allegedly saw Catherine on Broad Street near her father's office. Dan and Catherine exchanged pleasantries and parted ways. Dan and other residents noted that a band of Romani travelers stopped to rest near the place where he saw Catherine. By evening, Byrd called the police to report her stepdaughter stolen.
As the search started, so did the rain. Doc was frantic and convinced that his daughter was kidnapped by what he and everyone else incorrectly termed "Gypsies." A local automobile dealership loaned vehicles to Doc and the police so they could search for the caravan and recover little Catherine. After a few hours of driving through mud, they located the convoy. These people happily let Doc and crew search, but there was no sign of the child.
Doc combed the streets of New Castle for two hours in the pouring rain but turned up nothing. To make matters worse, the town began to flood.
Even after raiding the Romani wagons, he was still sure they stole her. He persuaded the police to accompany him again to their caravan. Doc confronted Adolph John Spires, who appeared to be in charge of the group. Adolph opened his vardo doors to reveal nine children inside. Adolph begged the question, "Don't you think I have enough children?" Doc offered a $100 reward for the return of his daughter. Adolph offered $1000.
By March 24, Catherine was still missing despite the family's efforts to find her. Local businesses closed so employees could help search. Hundreds of New Castle citizens walked and drove through floodwaters and rain to hunt for Catherine. They searched through each others' homes, businesses, outhouses, and gardens until there was nothing left to explore, but found no trace of Catherine Winters.
Kidnapped
New Castle police believed that if Catherine were killed in the flood, searchers would have found her body. The townsfolk formed a committee to perform an extended search for Catherine. They knew they needed help, so the committee raised money to hire a private investigator named Harry Webster.
Harry discovered that when Catherine's mother died, her children became heirs to around $6000. Catherine alone was worth half of that, which works out to approximately $78,216.67 today. Harry theorized that Catherine's maternal family kidnapped the girl for financial reasons and brought her to Wisconsin.
Harry investigated the Wisconsin relatives, but his investigation only cleared them of any involvement. Besides, it doesn't make sense that the Whistler's would abduct Catherine, but not Frankie, who was worth just as much.
At Doc's insistence, Harry tracked down the poor Romani family for the third time. Like his efforts with the Whistlers, his investigation only proved their innocence.
Harry worked diligently for nearly a month to find Catherine to no avail. The committee couldn't offer him the money he required to continue, and he quit.
The committee next hired detective Alfred Lunt of the renowned Burns Detective Agency. Doc was thoroughly unwilling to entertain any other suspects besides the Romani travelers, and Lunt was positive they had nothing to do with Catherine's disappearance. Still, Doc sent detective Lunt to hunt down the caravan a fourth time with the same result. In the long run, The committee couldn't pay Mr. Lunt either, and he quit in August.
By then, the disappearance of Catherine Winters became national news. People everywhere contributed to Catherine Winters' reward fund and offered clues. Newspapers reported the goings-on in the home, such as a grieving Frankie painting Easter eggs for his missing sister, and bad-tempered Doc drinking more and more.
Looking Inward
Doc and Byrd controlled the investigation when the police should have been. When Catherine went missing, the detectives conferred in the Winters' home. Anyone present, including boarders in the house, heard every word that transpired between Catherine's parents and law enforcement. Newspapers even published the Winters' telephone number so anyone who had a tip could call it directly to Doc instead of police.
People claiming to be Catherine, or to have seen Catherine either in person or visions, emerged in droves. Doc would hop on the train to investigate such leads, and there were many, but always came back disappointed.
By Fall, prosecutor Herbert Evans grew suspicious of how quick Doc and Byrd were to accuse the "Gypsies," or the Whistler family without any evidence. New Castle Chief of Police, James Bouslog, realized no one ever investigated the Winters family themselves and thought Doc and Byrd knew more than they were telling. On October 6, 1913, he assembled a grand jury, presided over by Judge Ed Jackson.
When the judge subpoenaed six-year-old Frankie Winters to testify, Doc became enraged. He begged Judge Jackson to spare Frankie from testifying but to no avail. While Frankie was on the stand, Doc paced the streets in a drunken rage, shouting and shaking his fists.
A bevy of reporters waited daily outside the courthouse as jurors and witnesses paraded in and out. There was one witness the press refused to identify. All they would print is that his testimony could break the case wide open.
Judge Jackson heard hundreds of statements and soon realized he didn't learn anything he couldn't have read in the newspaper. There was no physical evidence and no suspect. Judge Jackson stopped the proceedings before he could hear the testimony of the top-secret star witness.
Cold
Walter Myers, a recent graduate with limited experience and reputation for failing to get charges to stick, took over for the prosecution. By November, headlines covering the election eclipsed those of the missing girl from New Castle, and no new evidence resurfaced. Catherine's case began to grow cold.
Doc made a short film depicting Catherine's story. He traveled throughout Indiana, showing the movie in theaters for ten cents admission. Most of the proceeds went to the private committee investigating her disappearance.
By spring of 1914, New Castle mayor James "Leb" Watkins feared Catherine's case was growing cold. Journalists became disinterested in publishing her story. Leb, hoping to revive the case, hired detective Robert Abel of the Louis Wein detective agency. Abel required no pay, only reimbursement for expenses.
Abel conducted an aggressive investigation. Thankfully, he wouldn't be bothered with fables of Romani kidnappers. Instead, he lugged a dictaphone around the country, interviewing witnesses and relatives.
Abel interviewed Doc's brother in Illinois. What the brother told him is unknown, though when he returned to New Castle, Abel strutted up to Leb and said:
"I have reason to believe Catherine's body is in the Winters' basement."
Arrested
On Memorial day of 1914, Doc and Byrd went to Terre Haute to show Catherine's film. Abel went to the Winters' home with local police officers, search warrant in hand. He knocked, and Grandma Ritter let the men inside. Abel and the officers dug in the cellar behind the furnace and noticed a cinderblock with something stuffed inside. Abel reached in and carefully pulled out a child's red sweater with a slightly singed nap. Tucked inside of the sweater was a big, red, double-bowed hair ribbon.
Abel also found a man's shirt with apparent bloodstains, and an odd crease at the shoulder of the sleeve. The creasing brought to everyone's mind the recently evicted William "Ross" Cooper. Ross's left arm was amputated after an accident years before.
In the couple's bedroom, police found "suspicious letters" from one household member to another. Newspapers identified the author of these letters as Catherine's stepmother, Byrd. The townsfolk whispered that they were love letters to Ross.
Abel, who read the letters, suspected that Byrd and Ross were lovers. He speculated that Catherine became aware of this somehow, and either Byrd, Doc, Ross, or any combination thereof, did away with the little girl to protect the family name. All three were arrested and charged with Conspiracy to commit a felony based solely on the physical evidence uncovered in the search.
The judge set bail for Doc and Byrd at $5,000 each. Ross needed $6,000. Of course, this was no problem for Doc and Byrd; they were out before they were ever really in jail. Ross couldn't afford the bail. He sat in jail and refused to speak to anybody.
Byrd had plenty to say. She claimed the sweater belonged to her nephew, who had since moved to California. According to Byrd, the bloody shirt might or might not have belonged to Ross, and it didn't matter because the blood wasn't human. Her cat delivered a litter of kittens on it, and she threw it into the cellar for later disposal. Abel already sent the shirt to a local chemist for analysis which revealed the blood was human, and about a year old.
Detective Abel begged the new prosecutor to up the charges to murder and rearrest Byrd and Doc, but Myers refused. Abel emphatically explained that he had damning evidence on the way, coming from another hint in Illinois.
The sweater, ribbon, letters, and bloody shirt were the only physical evidence items in the case, and Myers knew he needed more. The items were then stored away inside a safe in Leb's home.
When the investigators returned to examine the evidence, every piece was gone, and nobody could explain why. With zero physical evidence and only detective Abel's word, Myers' only recourse was to drop the charges. Frustrated, Detective Abel quit the case on the spot without even investigating his Illinois clue.
The Urbana Affair
Abel's mysterious clue came from Mount Hope Cemetery in Champaign-Urbana, Illinois. Shortly after Catherine vanished, an anonymous man left the corpse of a female child with cemetery caretaker, Theodore Brown. The man claimed the child was his daughter, who passed away after an illness. He had no money to give her a proper burial and asked Theodore to store her body until he could afford a funeral. The strange man carried no paperwork, such as a death certificate.
Against his better judgment, Theodore placed the child in a cemetery vault. No one came back for her. The nameless child couldn't remain in the vault indefinitely, so she was buried in a plain pine box, in an unmarked grave after a few weeks. Theodore suspected the little girl might be Catherine Winters.
In late July of 1914, New Castle officer Thomas Romine and county treasurer John Wallace went to investigate. John was a good friend of the Winters' family and knew Catherine well. If this were Catherine, John could identify her with confidence.
Champaign County Sherrif Davis, with the Champaign County Coroner, attended the exhumation. The child inside had the same secondary teeth as Catherine. One of the lower incisors had a gold crown. Catherine, the daughter of a dentist, had the same gold crown. The child's corpse wore a black and white gingham dress, just like Catherine wore on the day she disappeared. She had bruising on her face that the coroner called "suspicious." They declared the identification definite and stated that the search for Catherine Winters ended.
Doc sent his friend, Dr. J E Hiatt, and a neighbor, Mr. Barber, in his place. Dr. Hiatt attended Catherine's birth. Doc had excluded many little girls, both living and dead, from all parts of the country as being his daughter. He refused to help with this child.
Just as Dr. Hiatt and Mr. Barber arrived, a man named Nicholas Larry showed up at Mount Hope. Nicholas insisted it was not Catherine buried there, but his daughter, Marjory. Marjory was only three, and much smaller than nine-year-old Catherine. Marjory was a toe-headed blonde, and Catherine had light brown hair.
Nicholas, Dr. Hiatt, and Mr. Barber went together to view the body. If it were Marjory, it would be immediately apparent. When they went to the back room where the plain pine box was placed, it wasn't there. Now, there was a tiny copper coffin. The child inside had no secondary teeth, but a mouth full of baby teeth. None of them were crowned. Nicholas didn't bring a death certificate but signed a statement swearing the child was his daughter.
Stranger still, Nicholas wasn't the type of man who couldn't afford a funeral or didn't realize he needed a death certificate; According to the 1910 US Federal census, he was a lawyer.
The conclusive identification made by Sherriff Davis, Dr. Hyatt, John Wallace, and the Coroner Hanmore was entirely discounted. Bewildered Sheriff Davis commented to reporters, "If you knew one tenth of what I know…"
Going forward, no one discussed the child buried in Urbana. In December of 1914, someone dug up that little girl again. The grave simply isn't there, and there are no records to explain where she went. Like the sweater, ribbon, letters, and blood-stained shirt, the corpse vanished.
Overlooked
In life, the simplest conclusions are often correct. Two weeks before Catherine disappeared, an unknown man in a rented buggy abducted and raped eight-year-old Helen Millikan, who lived just blocks from Catherine. In Helen's case, the man gave her some change and dropped her off in town.
On May Day, 1913, two months after Catherine vanished, an older man attempted to coax Charlotte Thomas, who was also eight, into a shabby buggy, but an astute male child interveined.
In September of 1913, 51-year-old Barney Carpenter was arrested after he lured two female children into a New Castle greenhouse and sexually molested them. Previously, Barney stood out as one of the hardest working men in the search party. The day after Barney's arrest, his wife told the police she planned to divorce the man because of a "…mania to insult little girls."
Since Barney was a New Castle resident, it is likely that Catherine knew him. Barney's lured girls. Catherine with her sewing needles and friendly disposition would have been too easy a target for a predator such as Barney. Police searched his home but found nothing incriminating and pursued the theory that Byrd, Doc, and Ross committed the crime. No other suspects could influence investigators enough to ignore the evidence found in the Winters' home.
Aftermath
According to their book, Looking for Catherine: Memoirs of a House that Spoke, New Castle author and historian Catherine Z Perry and her daughter, author Lisa Perry Martin, an anonymous letter published in a 1921 newspaper claimed the Mount Hope child was indeed Catherine.
Al Sherry, a 71-year employee of the Big Four Railway in New Castle, told several people that he inadvertently shipped Catherine's remains and documented it. In 2017, a ten-page long document was found in the Henry County Historical Society. No one knows who wrote the text, but the author states that Ross Cooper shipped a child's coffin-sized package to himself in another state just days after Catherine's disappearance.
Frankie Winters moved to California as soon as he came of age, where he died at just 49 years old. Doc drank himself to death in 1940, and Byrd lived to be 72. The Winters family never lived down the stigma of possible involvement in Catherine's disappearance, which is still a hot button issue in New Castle. Doc's last words were, "Now I'll know what happened to my dear Catherine."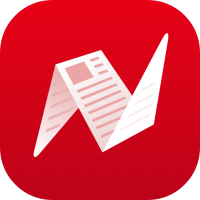 Further Reading
Looking for Catherine: Memoirs of a House That Spoke; Catherine Z Perry with Lisa Perry Martin