He married more women in a decade than he can recall and murdered most of them—The reason he did it is astounding
Katheryn Wombacher was a successful seamstress from Iowa. She was attractive, business savvy, and carved out a reasonably happy life for herself. At 45-years-old, Kathryn dreamed of a future with a good husband. That's when she met Walter Andrew.
Walter wasn't conventionally handsome, but he had a smooth charm that Kathryn couldn't resist. He said work for a trust company in Canada and that he made good money. The whirlwind romance lasted a few weeks, during which Walter begged her to marry him. The company he worked for transferred him to Los Angeles, and he promised to provide for her if she'd become his wife. It didn't take much coaxing before Walter and Kathryn eloped to Seattle on November 8, 1919.
As promised, Walter moved Kathryn to Los Angeles. Mr. and Mrs. Andrew made their home in a quaint East Hollywood apartment on North Heliotrope Drive and Rosewood Avenue.
A few weeks after their arrival, Walter told his wife he needed to leave for a business trip. One business trip wasn't so unusual, but Kathryn became suspicious as these trips became longer and more frequent.
She tried to brush off her uneasiness. She was just paranoid, right? Then, Walter began hinting that he'd like to rob a jewelry store in Los Angeles. Kathryn demanded he stopped talking about such things. He did, but her intuitions grew stronger as her husband's behavior became stranger.
On an excursion to Catalina Island, the couple went on a romantic nature walk. When Walter lagged a few paces behind, she noticed he picked up a large rock. When another couple disrupted their solitude, he set the stone down.
Back at home, Walter kept a locked briefcase in the corner of the living room. When he left, he took it with him, key and all. Kathryn asked her husband what was in it, and claimed it was paperwork related to his job.
His job became a point of contention in the relationship. He claimed he made good money but never gave Kathryn any. Even when he went away for weeks at a time, she needed to support herself. Furthermore, he no longer claimed to work for a Canadian bank; he told Kathryn he was a secret agent assigned to bust illegal diamond trading.
Kathryn was afraid her husband might be involved in illegal activity, but she couldn't accuse him of any particular crime. While Walter was away, she decided to hire Dick Armstrong of the Nick Harris Detective Agency.
Kathryn explained her worries to the detective, who noted that his absences appeared to correlate with recent bank robberies. He found no evidence that Walter Andrew was ever a federal agent. Armstrong suspected Walter was possibly planning to rob the Hynes Bank in Los Angeles.
Armstrong contacted R Lee Couts and Harvey Bell of the Los Angeles County Sheriff's Office on April 9, 1920. The three men immediately went to arrest Walter on suspicion of bank robbery. Walter fought tooth and nail to avoid capture but ultimately failed — not the actions of an innocent man.
In his coat pockets, officers found a few storage receipts, women's jewelry, telegrams, and the key to Walter's mysterious bag. The men rushed to open it, expecting to find robbery implements. What they found broke Kathryn's heart.
Walter had a collection of strange documents, including personal letters, Liberty Bonds, photographs, deeds, and several marriage licenses. None of this ephemera bore the name Walter Andrew, and all of it referenced different women.
An examination of the marriage licenses revealed Walter used a pseudonym and recently married three different women. Finding no evidence of bank robbery, the officers arrested Walter for bigamy.
Identity
The man known as Walter Andrew told his captors his actual name was James P Watson, and he could prove it. The prisoner claimed he possessed a bank account and safe deposit box in San Diego, where he kept documentation related to his identity. District Attorney Thomas L Woolwine allowed the trip.
As the party headed south, they experienced car trouble and stopped at a service station for repairs. The suspect relieved himself in the restroom and returned to the car. James kept silent during most of the trip. He leaned back in the seat and casually pulled his collar up as if he were chilly.
The men exited the vehicle at the San Diego Police Department. When James nearly fell over, shifting his coat and collar enough to see copious amounts of blood pouring from a wound on his neck. Somewhere along the line, probably in the restroom, James slit his throat with a penknife and nearly bled out.
They rushed the prisoner to a nearby hospital, where medical professionals stopped the bleeding. When questioned as to why he would end his life, he implied that they caught him, so he might as well end his life. Once he was stable enough to travel, he was admitted to Los Angeles County Hospital to heal and wait for formal charges.
Police scurried to find names of women he might have married — no easy feat, considering he used an alias for almost any legal document. They also searched through storage units the man rented in Los Angeles, Sacramento, San Francisco, Seattle, and Vancouver.
In his papers, police found evidence of an Elizabeth Williamson, who married Harry Lewis the previous summer. Detectives contacted Elizabeth at her Sacramento home. Her husband, she insisted, was on a business trip. They asked Elizabeth to come to Los Angeles to see if her husband was also their prisoner.
Elizabeth complied. When she entered the hospital room, James looked up and asked, "How is Jane?" Jane, being Elizabeth's daughter, who he adopted. She assured him the child was safe, but they were both worried sick about him.
Unlike the latest wife, Kathryn, Elizabeth had a hard time believing her husband was a bigamist. Even if he were, Elizbeth thought he must have a solid reason. To her, "Henry" was always kind and courteous. She recalled how appreciative he was when she'd make jars of jam for him to take on trips. Kathryn described the curds to poor Elizabeth and told her how their husband, whatever his name was, ate them with her.
After Elizabeth left, James made a second attempt to take his life. This time, he slashed his wrists, causing superficial wounds. Suspicions grew with this second attempt.
Wives
Why would a man want to end his life over a bigamy charge? As the list of women grew longer, police confirmed 17 marriages in the first week of investigation. From 1913 to 1920, the prisoner, who's real name remained a mystery, traveled along the west coast between LA and Washington, in Idaho, and even in Canada, marrying almost any woman who would have him. He abandoned a few after a short time of matrimony.
Of the 17 wives uncovered so far, police couldn't account for four. The missing women were Alice Ludvigson of Seattle, Bertha Goodnick of Spokane, Betty Prior from Wallace, Idaho, and Nina Lee Deloney of Eureka, Montana.
Then There Were Three
Law enforcement from Olympia, Washington, made a sad discovery. In July of 1919, an unknown person killed a woman with a hammer and buried her body in a shallow grave near Plum Station. After James' arrest, they were finally able to identify her as 27-year-old Elizabeth "Betty" Prior, one of the wives.
When the doctors released James from the infirmary, they brought him to LA County Jail and charged him with murder. At first, James was reticent. He wasn't giving away a thing about his relationship or Betty's death. He sat in his cell and stewed until Washington State decided they wanted to extradite the prisoner.
The thought of extradition terrified James. Unaware that Washington State reinstated the death penalty the day after Betty's murder, James believed the would hang for such a crime. He asked District Attorney Woolwine for life in prison in exchange for his confession of a California crime — the murder of Nina Lee Deloney.
Plea Bargain
On April 29, 1920, District Attorney Woolwine interviewed James for three hours in the presence of a court reporter. James evaded the questions, preferring to tell a tale about his childhood. He claimed he grew up in an orphanage and didn't remember his actual name, though, in his earliest memories, people called him Dan Holden. James also claimed he didn't know his parents or where he was born, only that it was somewhere in the south.
James recounted two injuries in his youth, an anvil came down on his head once and also had a bad fall, which caused his memory to fail. Strange that a man with such a fallible memory could manage so many wives simultaneously without ever slipping up.
Woolwine was intent on securing the confession and wouldn't be derailed by James' long story. He went through the names of every one of the wives. When he got to Nina's, James finally offered the truth.
Victims
Nina Deloney was a 43-year-old widow from Kentucky. She inherited her husband's money and properties. Much as he did with Kathryn and Elizabeth, he moved Nina to California and rented a home at 1024 2nd Street in Santa Monica.
In February of 1920, James and Nina decided to take a trip to Mexico. The first night, they camped at Signal Hill. Nina ruffled through her husband's coat pockets and found a letter from another wife. A harsh confrontation ensued and ended when James hit her with a rock, knocking her out, and strangled her to death. He carried Nina's dead body to the car and drove to El Centro, where he unceremoniously buried her in an Imperial Valley canyon.
As for Betty, James killed her en route to Seattle. She never liked James' car, and when it gave them trouble, she reminded him what a terrible car it was. He yelled at her and called her names. Betty took out her hat pin and told him she would kill any man willing to cuss her. Irate James pulled over at a secluded spot and bludgeoned her to death with a hammer.
The other two, Alice Ludvigson of Seattle, Bertha Goodnick, were both drowned while boating at Lake Couer d'Alene.
By the end of the interview, James confessed to marrying 25 women and murdering seven. Alene Lorraine Burnett-Reaugh spent 20 years researching the James, who murdered her great-aunt Beatrice Andrewartha. She believed he married as many as 66 women and killed at least 17. Even today, some of his victims remain unnamed and missing.
On May 10, 1920, James led the police to a shallow grave in Sugar Loaf Canyon, Imperial County. There they found the months old remains of Nina Lee Deloney.
Motive
The newspapers of the time suggested the marriages and murders were financially motivated. James would often place an ad in the lonely hearts section of local newspapers using an alias. When women responded, he evaluated their suitability as a wife and a victim.
Firstly, he preferred widows. They were inclined to have money. He also chose attractive women who might be considered too old for marriage. If they met his criteria, he would pursue a hurried romance and a swift marriage. He encouraged his wives to create wills naming him as their heir. In turn, he did the same. He promised them vacations to South America and Mexico once they accomplished that. Of course, none lived long enough to inherit from him.
Indeed, this motive seems strong until you realize how little he had. Instead of buying fancy clothes, fine homes, and cars, he would kill one wife and give her possessions to another. When he was arrested, he had uncashed Liberty Bonds and checks. He also didn't have much cash in any of his bank accounts. His living wives resided in modest apartments, but not in a home owned by James.
In court, he claimed that an impulse to kill overcame him. He never had a desire to kill men, children, or animals. Specifically, he only killed his wives. An argument usually preceded their deaths. It could be, he was motivated to conceal deeper secrets.
James managed to acquire 25 wives or more. He had more wives than he could remember, and fiancees, too. Yet, he had no biological children. The newspapers didn't print what only a select few new — James was born with ambiguous genitalia.
If anyone thought this was a disputable rumor, LAPD Officer Jack Huddelson's photographic evidence of the fact was published in the 2010 book, Death Scenes: A Homicide Detective's Scrapbook. The photographs remove all doubt.
Today, we have imperfect but better ideas about how we raise children with this anatomy. In the 1870s, when James was born, a parent would be encouraged to put the baby in an institution for their own good. Perhaps, James was raised in an orphanage and didn't know his name.
James also claimed that other boys made fun of him, which prevented him from learning to swim. His first marriage happened when he was 17 years old, and married his 16-year-old sweetheart. This marriage ended in a swift divorce.
James appeared to enjoy falling in love but found staying in love unbearable. Perhaps he married to satisfy his need for human connection and killed when the women discovered the secret he hid so well.
Prison Life and Death
Even if shame motivated him to murder, he wasn't excused from the consequences. The judge never charged James with bigamy, but with murder. In keeping with the plea bargain, he received a life sentence in San Quentin.
Due to threats of lynching and abuse from other prisoners, James didn't have a cell in the general prison population for long. Instead, he was given a job and a room in the prison hospital. James flourished in this environment and made a friend in the prison doctor, Dr. Stanley.
James interacted with the patients in a caring manner, and they were always grateful for his care. He created a life inside San Quentin's walls that was more fulfilling than anything he could have done in the free world.
Unfortunately, no one will ever know the true extent of his crimes or how many dead women he left in his wake.
Aftermath
Kathryn Wombacher went on to marry and live out her life in Los Angeles as Mrs. Edwin Prebyl. She is buried at Forest Lawn in Glendale, California.
Elizabeth Williamson continued to write to James, who in her mind was still Henry, after his incarceration. She even sent him a dozen red roses in prison.
Alene Lorraine Burnett-Reaugh believed James' true name was Johnathan Guillam, of Eureka Springs, Arkansas, which is likely correct.
James himself wrote voluminous amounts of poetry that, aside from Alene's book, went unpublished. While in prison, he published a serial in True Detective Magazine, regaling readers with the particulars of his crimes.
James claimed he left a cache of valuables, money, and bonds in Mason Jars hidden around Southern California. News Reporter brought a lawsuit against him when he unsuccessfully attempted to locate the treasure.
When he finally passed away on October 16, 1939, James left all of his earthly belongings to the prison warden. The inheritance amounted to less than $20. Perhaps, under some roadside tree in Los Angeles or buried in an Imperial County foothill, he left a whole lot more. James P Watson is buried in San Quentin's Boothill Cemetery.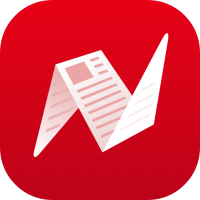 Further Reading:
American Bluebeard: Lies and Dead Wives; Alene Burnett-Reaugh
Death Scenes: A Homicide Detective's Scrapbook; Sean Tejaratchi, Dunn Katherine