A San Francisco woman, scorned by her lover, commits America's first murder by mail
Cordelia Adelaide Botkin, née Brown, was born around1854 in Kansas City, Missouri. In 1872, Cordelia married a man named Welcome Botkin and the couple had one son together, Beverly. They made their home in Stockton, California, where Welcome worked as a grain broker. The couple became estranged. In 1895, Cordelia met John Preston Dunning. Although she was nearly a decade older than him, John was smitten with the 41-year-old married woman.
Although John developed an infatuation with Cordelia, he was married to Mary Elizabeth Penington-Dunning, and they had a baby daughter, Elizabeth. The married couple lived at 2529 California Street, in San Francisco. Mary's parents were Congressman John Brown and Rebecca Rowan Penington of Dover, Delaware.
The Affair
Cordelia thought very highly of herself, despite her frumpy appearance and advancing age. She bragged about being photographed in over 100 poses, her favorite pose being with her hands behind her head, and elbows out — very haughty for Victorian America. If there was anyone she loved better than herself, it was surely John Dunning.
Cordelia met John while he was biking in Golden State Park. John was a better alcoholic and gambler than a husband. He served as AP Bureau Chief in San Francisco. Unfortunately, John lost his job when his employer caught him embezzling over $4000 to pay his gambling debts.
Cordelia and John carried out a torrid affair for three years. When John's wife got wind of the relationship in 1896, she would not turn a blind eye. Mary, a deeply religious woman with a respectable upbringing, didn't care to spend her days keeping her husband on the straight and narrow. She took their daughter, Elizabeth, and went right home to Dover.
Cordelia lived at the Victoria Hotel. John rented a room there also, to easier facilitate their clandestine affair. At some point, John mentioned to his mistress that his wife loved chocolate, and she had a friend in the city named Mrs. Corbaley.
John's journalism work called him away to cover the Spanish-American war. He told Cordelia that when he came home, it would be to his wife and child in Dover — not to her. She begged and pleaded for him to reconsider. John assured her he would not return to San Francisco. Cordelia saw him off on his journey and cried bitter goodbye tears.
Death by Mail
Cordelia lost her ever-loving mind at the idea of John reuniting with his wife. She wrote taunting letters to Mary, warning her against any plans she might have of reconciliation.
That summer, Cordelia went to Owl Drug Store, where she purchased two ounces of powdered arsenic and stewed in a jealous rage. She became curious about how it would be to die of arsenic poisoning. Friends describe Cordelia's demeanor during these months as "melancholy, and almost delirious."
On July 31, 1898, She purchased a box of chocolates from Market Street Candy Store in San Francisco. Cordelia bought chocolates, and asked the clerk, Emma Herbert, to pack them in a plain box, and to leave enough room for a present. Emma complied. She next went to a novelty store called "The City of Paris" and bought a handkerchief.
Cordelia prepared the package neatly, and anonymously. The box was fancy and lacked the logo needed to connect it with the Market Street Candy Store, or with her. The chocolate bonbons inside, laced with lethal amounts of arsenic. Cordelia placed the handkerchief on top, the bottom corner of which was embroidered "The City of Paris." The letter read, "With love to yourself and baby. — Mrs. C."
Cordelia didn't put a return address when she mailed the package from Ferry Station Post Office in San Francisco on August 4, 1898. The box addressed to Mrs. John P Dunning, arrived at the Dover Post Office five days later. The Penington family sent Mary's young nephew, Harry, to get the mail.
Henry handed the package to Mary. She had no reason to believe anyone would send her poisoned candy. She, her sister Ida Dean, Ida's two small children, and two friends shared the candy as they visited on the veranda.
Almost immediately, everyone who at the candy became violently ill with stomach pain and intense vomiting. Mary and Ida ate more chocolates than the others. The next morning, Mary Elizabeth Dunning died. Her sister, Ida, followed her in death on August 11.
Investigation and Trial
Mary's father immediately launched an investigation when he noticed the handwriting on the package of candy matched that of the anonymous letters his daughter received. The first person law enforcement wanted to speak with was Mary's husband, John.
John made his way to Dover as soon as he heard his wife was dead. When presented with the package and the letters, he also knew his mistress, Cordelia Botkin, was responsible. A chemist, Dr. Wood, examined the chocolates and confirmed the candy contained arsenic. He suddenly recalled telling Cordelia about his wife's penchant for candy and her friend Mrs. Corbaly — "Mrs. C."
Detective BJ McVey brought the evidence to San Francisco, and John contributed love letters Cordelia gave him. Theodore Kytka, an expert in handwriting analysis, confirmed that Cordelia wrote the note with the box of poisoned candy, as well as the anonymous letters. Chief of police Isaiah Lees led the investigation. The first order of business was to get Cordelia in custody before she fled. It wasn't difficult. She was in Stockton with her estranged husband and son.
In days that followed, clerks from the candy store, drug store, and novelty shop all recognized Cordelia. Miss Henely from the Market Shop further swore the box sent to Dover was identical in every way to the one she sold Cordelia.
The postal clerk who assisted Cordelia when she mailed the package happened to be named John Dunnigan. Naturally, he remembered the box addressed to Mrs. John Dunning since the name was so similar to his own.
Cordelia's crimes were unprecedented, in that they occurred through the mail over two jurisdictions. After some considerable back and forth between attorneys in Delaware and California, the supreme court ruled that Judge Carroll Cook would hear the case in San Franciso.
On December 30, 1898, Judge cook found Cordelia Botkin guilty of two counts of murder in the first degree. On February 4, he handed her a life sentence.
After her sentencing, Cordelia was remanded to the Branch County Jail rather than San Quentin State Penitentiary. Sadly, Judge Cook's wife passed away. He often visited her grave.
One such Sunday, the judge was on his way to pay his respects. To his astonishment, he saw Cordelia riding along in a streetcar. She was completely unaccompanied by any guards. As it turned out, Cordelia was trading sexual favors for a bit of freedom.
After the great San Francisco Earthquake of 1906, the jail became too crowded, and Cordelia could no longer enjoy the small comforts the little jail offered. She was transferred to San Quentin after all.
Aftermath
Cordelia lived the remainder of her life in prison. During her final years, the people Cordelia cared about started to die off in rapid succession. Her husband, Welcome, died on May 2, 1904, of the same heart condition that would claim her son the next year. Her father passed away in Healdsburg, Californa, in 1900. Years of drinking caught up with John Preston Dunning, and he died in April of 1907.
Naturally, Cordelia became depressed. Her sorrow was so great that her health began to suffer. Whether she was sorry for Killing Mary Elizabeth Dunning and her sister, or sorry because she was caught is anyone's guess. On March 7, 1910, Cordelia passed away in prison. Her death certificate lists the cause of death as "Softening of the brain, due to melancholy." She was 56 years old.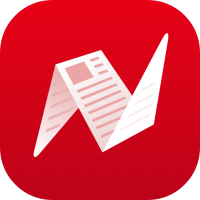 Sources:
Celebrated Criminal cases of America, Thomas Samuel Duke