Kate's murder in an 1893 San Francisco Saloon is mostly forgotten, but the cause her of death is unbelievable
One day of Kate's life was very well documented, but none the less mysterious — the day she was murdered in a manner that even the most sensational of journalists claimed was "not fit for print."
On June 28, 1893, an Irish Immigrant named Kate Griffes was silently murdered on the floor of a bar room. Precious little information exists to document the life of Kate Griffes. The 1880 United States Census tells she was born Katherine Dooley in 1865, the daughter of Irish Immigrants. She lived in Pennsylvania, and worked in a cotton mill at age 14 alongside her sister, Annie. A marriage certificate out of Milwaukee, Wisconsin, testifies that she was married on September 4, 1887, to a journalist named James H Griffes.
James would later tell that he met his wife in Germantown, Pennsylvania, and they moved to San Francisco after a brief stint in Chicago, where they had their only child, Frances.
San Francisco
San Francisco, Wikimedia Commons, Public Domain Image
The Griffes moved to San Francisco in 1888, when baby Frances was six months old. James worked on his journalism career, while Kate worked on her social circle. She became especially close with Dr. Frances Gehricke Burnes, who she referred to as Nana, and her daughter, Mrs. Lou Bates. The families lived in the same boarding house while before the Griffes relocated to nearby Alameda.
In Alameda, James built a cozy little home for his wife, where she could garden and get out of the city. Anytime she needed company, San Francisco was just a ferry ride away. Kate ferried over often to surprise friends with a visit, or to indulge in the one vice she struggled to avoid; alcohol.
Kate didn't need to drink every day, she did get the occasional hankering for it, and sips of beer turned into days long binges. She always had a place to stay with Nana and struggled to avoid friends who would coax her to drink. According to her husband, Kate fought her battle with addiction heroically.
On January 26, 1893, Kate was on her way home from Dr. Burnes's house on Market Street and decided to stop at her husband's office to catch the ferry home with him. It was a cool summer evening, and the couple decided to go for a walk. The next day, Kate picked a bunch of pale-pink La France roses from her garden. They were so pretty, she decided to take a bouquet over to Nana.
Kate meticulously arranged the flowers and secured them to a discarded wooden handle to keep them from drooping. She asked James if he would be able to drop them off since he was going to town anyway, but he declined. They would keep until Tuesday, and the gesture would be sweeter coming from Kate. Kate agreed, and James kissed her and the baby goodbye before he was off to work.
That night, he stayed late working on an article and didn't get home until 11:30 the next evening. The baby was sleeping tightly in her bed, but Kate was nowhere to be found. James wasn't worried. He trusted his wife, and it wasn't unlike Kate to stay over at a friend's house.
The next morning, James went to Nana's intending to arrange for Kate to stay another night and go home on the boat with him. However, Nana wasn't there, and neither was Kate. Nana's assistant explained that she hadn't seen Kate at all.
Still, James was unconcerned. He could think of three or four places she might have gone to, and there was nothing unseemly or worrisome about her absence. James went to work as usual and told himself Kate would contact him before she caught the ferry home.
Around 7:30 PM, James received a telephone call at work. He took the receiver from the office boy, and the voice on the other end asked, "Who is that?"
"Griffes," answered James.
"What Griffes! JH Griffes?" asked the strange voice on the other end of the line.
"Yes"
"Well, Mr. Griffes, will you please come up to the morgue? We want you to identify someone." James was stunned. He asked who they could possibly have in the morgue that he needed to identify."How long has it been since you have seen your wife, Mr. Griffes?" Gobsmacked, James dropped the phone and hurried to the morgue, praying they were wrong.
They weren't wrong. Kate's friend Olive Bricker read in the papers that a woman was murdered at some seedy saloon. Like hundreds of other curious San Franciscans, she went to the morgue to catch a glimpse of the dead woman. There, on the coroner's table, lay her friend Kate Griffes.
James told reporters, "I only looked enough to satisfy myself; there could be no mistake. I saw nothing, except that the wife I loved had been lost to me. I seemed to be in a dream…Kate was dead. There was too much sorrow in the thought for me to think of anything else."
The Crime
When Kate left her home for the last time, she carried with her the beautiful bouquet she intended to give to her friend. She caught the ferry like she had done a hundred times before. On this day, she made the acquaintance of Martin O'Neill Sr.
Martin was an older man, and a married one. Kate would have undoubtedly believed him to be below her in station. It would be entirely out of character for her to associate with any strange man, especially one like Martin.
Kate made it clear that she didn't care for an older man's advances. She often made fun of such men, especially if they were poor. Yet, for whatever reason, Kate agreed to accompany Martin to The Grizzly Bear Saloon when they got off the ferryboat.
Martin was the foreman in the galvanizing department of the Union Iron Works in San Francisco. He and his wife separated months prior, though their divorce had not been finalized. She bore him 16 children, and only three survived to adulthood. She lived with her three adult children in Oakland while Martin stayed in a boarding room in San Francisco. Martin's friends and associates called him a respectable man, but he did have a problem with alcohol.
The saloon, which was then located at 11 East Street, wasn't unfamiliar to Kate; she had been there before with her friend Lou Bates and her husband.
She and Martin entered through the ladies' entrance. When the door opened, the sound of an electric bell rang out to alert the proprietor, William Davies, that he had a female patron.
William watched as Kate and Martin went into a small room below the staircase. The room was nothing more than a dimly lit nook, really, with enough space for a small table and a few chairs. The room had three doors. One connected to a neighboring restaurant but was nailed shut. Another led to a closet, and the other served as an entry point.
William came in to take their order. They each asked for a lager, but as William went to the barroom, Martin yelled, "Make that a whiskey…Make it two whiskeys."
As William delivered the drinks, Kate mentioned, "I guess you don't remember me." William studied her face but couldn't immediately place her identity. "I am Kitty. Mrs. Bates' friend." He recalled her coming in with Lou, and that they called her Kitty. Kate motioned to the large bunch of flowers on the table and told him they were for Lou's mother.
William served five drinks to Kate and Martin in that little room. They appeared to be having a good time. William asked them to have a drink with him before he went for dinner. "Make mine very light," Kate requested. William mixed a half-teaspoon of whiskey into a tumbler filled with water. Kate touched her lips to it but didn't appear to actually sip it. They socialized for a while, and Martin ordered a cigar and pack of cigarettes before William left the room at midnight.
Around 1:15 AM, William heard the sound of chairs moving around in the little room, followed by footsteps walking down the hallway. The electric bell sounded again, alerting William to a departure.
"Say, Davies," remarked patron, John Ferris, "that fellow is going away without the woman!" William knocked but received no response. He hadn't heard any commotion in the room and was unprepared for what he was about to see. When William tried to open the door, he was met with resistance and was only able to open it about six inches. He peered through the small opening and was shocked by what he saw.
Kitty, who was speaking and well a half-hour before, lay dead or dying on the floor. Her head leaned on a chair with one foot tucked under her, and the other pressing against the door. The bouquet of roses she carried was now loose with bloodied pale-pink petals scattered about the room.
"My God! I think this woman is dead! Run out and catch that man!" William yelled. "Don't let him get out of your sight, but follow him until you can get a policeman to arrest him."
John followed Martin as he meandered down Front Street and through Market Street with his hands in his pockets. Martin tried to head back to the waterfront, perhaps to make a quick escape. Martin decided against that and walked back toward the scene of the crime. John flagged down Special Policeman Thompson, who happened to be working the beat. "Arrest that man! He's killed a woman!" Officer Thompson immediately apprehended Martin.
Back at the saloon, William thought he saw Kate take a breath. He checked and discovered her heart still had a beat. He called for an ambulance to bring her to the Receiving Hospital, but it was too late. Kate died on the way.
Investigation
When Martin was arrested, he clenched a single rose in his left hand. His hands and clothing were covered with blood. Officer Thompson brought him back to the saloon.
Before Thompson could tell Martin why he was arresting him, Martin remarked, "You ought to go and get a doctor!"
"Are you sick? Do you want a doctor?" the officer asked.
"No…" replied Martin, "For that woman in there!" Martin motioned a bloody finger towards the private room.
The officer searched the saloon, and Martin, but found no weapon. Martin was staggering drunk, asking where he should leave his belongings and wondering what the law wanted with him. Officer Thompson and Seargent Helms marched the man to City Hall Station.
On the walk, Seargeant Helms asked, "What did you do to that woman?" Martin claimed he did nothing to her. She was alright when he left the room. "Why, she is dead!" Seargent Helms informed him. To this, Martin laughed and replied:
"Oh well. Somebody will be glad of it. That's alright. It will all come out in the washing. Get a doctor, and a doctor will tell you what's the matter with that woman."
Cause of Death
The newspapers of the day refused to print the full extent of Kate's injuries. However, most of them reported one detail or another. Outwardly, Kate had no injuries, other than a slight abrasion on her head, and a superficial wound on her belly. Nothing that would cause the bloody crime scene left behind. Curiously, Kate's clothing had no rips or holes.
At the morgue, Coroner Hughes and Dr. O'Brien completed an autopsy. They discovered her injuries were mostly internal. The murder weapon was Kate's own bouquet. Her killer forcefully thrust the bouquet into her body, handle and all, twisting and turning until Kate bled to death through a gash in her perineum. The attack left remnants of roses embedded inside of Kate. Through it all, Kate never made a sound.
Coroner Hughes held an inquest. The jurors took less than an hour to return a verdict:
"Catherine Griffes, aged 27 years, native of Ireland, occupation housewife, residence Alameda, California, came to her death in a patrol wagon while in transit from 11 East Street, San Francisco, June 28, 1893, from hemorrhage; we further find that hemorrhage was the result of violence used by Martin O'Neil with hand and flower stems, and therefore charge Martin O'Neil with murder."
Trial
The trial took place in Judge Wallace's courtroom in San Francisco's City Hall. Attorney Carroll Cook acted on behalf of the defendant. He asked the jury to believe that Martin told the truth when he swore he remembered nothing of Kate's death. After three shots of whiskey, he only remembered waking up in the City Prison charged with murder. This was the entirety of his defense.
District Attorney Barnes insisted that Martin O'Neill was sane on the night in question, but that he was unusually depraved and that his cravings could be gratified only by the sight of blood and mutilated human flesh. He compared Martin's actions to that of Jack the Ripper and the Marquis de Sade.
Mr. Cook put forth the countered that Kate's death was natural, brought on by a period or a miscarriage and perhaps an abortion. This, according to Cook, was the real reason Kate wanted to bring roses to Dr. Gehricke. She testified that she never saw Kate in a professional capacity.
All of the evidence was put before the jury. Martin's bloody clothing, the unchanging testimony of every single witness, including William Davies. It seemed Martin's fate was sealed. So even the judge was surprised when the jury rendered its verdict. Manslaughter.
Judge Wallace refused to hold his tongue. Eleven of the jurors were ready to convict Martin of 2nd-degree murder, but one man persuaded them to reduce to manslaughter in the absence of a clear motive.
The maximum sentence Judge Wallace could hand down was ten years. Judge Wallace told him that even if he were sentenced to ten years, he would only serve six years and six months.
"For wantonly and feloniously taking the life of a defenseless woman six years and six months imprisonment!" Judge Wallace admonished the jury and called our criminal system inadequate to deal appropriately with crimes such as this.
Kate Griffes was killed in a painful and unthinkable manner. Yet, somehow, the jury saw her death as the result of some sort of misadventure.
Aftermath
James Griffes went on with his life. He married twice and moved to Pasadena, California, where he became a playwright under the pen name Luke North. James died in 1919.
The judge was correct in his prediction; Martin O'Neil was released from prison on January 21, 1900, six and a half years after his conviction.
After Kate's death, local clergy worked together to ban the use of ladies' entrances and secluded rooms at saloons — not only for the usual Victorian reasons of promiscuity and vice but because they were dangerous to the lives of women. It is unknown if their efforts had any influence, but such entrances and rooms no longer exist in San Francisco.
Kate's funeral was not announced in the papers. It was attended by a few friends and her husband. Charlotte Perkins Stetson gave a eulogy that mostly blamed Kate for her murder, and encouraged the mourners to live life better than Kate did. Charlotte admitted Kate was noble-hearted, but lectured, "Such things must happen in human life, but let us all live so that no responsibility for them will be upon us."
Hundreds of flowers adorned Kate's cherrywood coffin. Lilacs and Lillies of every variety, but none of them were coupled together to form a bouquet, and there were no roses.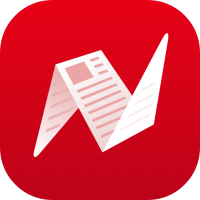 Further Reading
Yesteryear Once More, Brutal Murder on the Water Front
No Unescorted Ladies Will Be Served
The American Law Review, Volume 28; Little, Brown, and Company