The forgotten tale of America's first female Blackjack dealer
Eleanor Alphonsine Dumont, born around 1829, made a living as one of the first professional female blackjack dealers in the United States. For the better part of three decades, she made her way across the western frontier in mining towns such as Deadwood, South Dakota to Bodie, California.
How she came to the west is shrouded in mystery. She hardly used her actual name, Simone Jules, and was likely born in New Orleans of Creole heritage.
The Gambling Lady
She burst on to the San Francisco gambling scene when she was 21 years old in the year 1849. She was exotically beautiful with deep, dark, eyes, and piles of natural curls perfectly coifed on the top of her head. She was petite, French-or at least a committed Francophile-and always dressed to the nines.
She quickly built a reputation as a skilled, or lucky, 21 player and secured a job as a dealer at the Bella Union in San Francisco. Unlike many women of that time and place, Eleanor was dignified and reserved. When the men at her table behaved bawdily, Eleanor acted unruffled.
Suspected of card sharping, Eleanor was relieved of her duties at the Bella Union. By this time, Eleanor had earned a large chunk of money and decided to take it to Nevada City, California.
Nevada City
In 1854, Eleanor stepped off the stage dressed in her best finery and checked into the Fepp's Hotel as Madame Eleanor Dumont.She spent her first days promenading up and down Broad Street, peering into the windows of vacant buildings. The locals whispered their best guesses as to why this fancy lady spent her days walking and peering into windows.
"There's got to be some bad in a girl with all her charms, who seems to have nothing to do but strut up and down Main Street," remarked one of the few women in town.
The townsfolk would soon come to know, Eleanor Dumont did have better things to do. She delivered a handbill to Edwin G Waite, the editor of the Nevada Daily Transcript, announcing the grand opening of her new gambling saloon, "Vingt-et-Un."
Eleanor intended to run a high-class establishment. Her primary rule, no women allowed. Eleanor would greet her guest with a coy smile and ask in a French accent, "Will you play, monsieur?"
Eleanor required her patrons to dress in their best attire. She wouldn't permit a man to swear in her presence or tell crass jokes. Eleanor served free champagne to her players. She celebrated with them if they won and grieved with them when they lost.
Vingt-et-Un was a tremendous success. Although Faro was the game of the day, miners were quick to try 21 as long as Eleanor was dealing. Local miners considered it a high privilege to play with a woman as sophisticated and charming as Eleanor. Although many men tried, none were able to seduce her. She was a virtuous woman who was quick to remind folks hers was not that kind of establishment.
1859, Eleanor met entrepreneur and gambler, David Tobin. The two opened a second saloon called Dumont's Place, where they offered other games, like Faro. Dumont's place saw success, but Nevada City did not. As the rush for gold slowed, and miners began to move, Eleanor decided her time there was through.
Eleanor in Love
Eleanor knew she was getting a little long in the tooth, and beguiling men to her table would only get harder. She decided to try her hand at a new game: ranching. She purchased her ranch in Carson City, NV, but realized she was over her head.
Eleanor met a man named Jack McKnight, and she fell head over heels for him. Unfortunately, she didn't have the same intuition for a lover as she did for cards. Jack turned out to be a conman. He swindled her out of her money and sold the ranch out from underneath her.
Eleanor was indignant. She loaded a double-barrel shotgun and set out to settle the score. She shot him square in the chest, killing him instantly. Although she was suspected of the crime, no one arrested her.
On the Road
Broke, alone, and with no prospects, Eleanor set off for the next great boom-town. She roamed nomadically through the northern hemisphere. Eleanor trekked north to British Columbia. She forced a steamboat carrying smallpox to dock elsewhere at gunpoint in Fort Benton, Montana.
Also in Fort Montana, Eleanor gained a new sobriquet, Madame Mustache. Eleanor poured a glass of milk for a patron who lost his money at her 21 table-as she often did. As an insult, he referred to her as Madame Mustache, and it stuck.
Eleanor, once smooth-faced and beautiful, developed a pronounced line of hair on her upper lip. She added prostitution to her skill set as the madam of a brothel in Fort Benton as well as Bannack, Montana.
As a madam, Eleanor expected her ladies to appear refined. Eleanor had them dress in their fanciest garb, and parade them up and down streets in a carriage while women covered the eyes of their children and clutched their pearls.
Eleanor left Montana in favor of the western coast. The new name arrived ahead of her to Bodie, California, in 1878.
Death in Bodie
Bodie, the undoubted wildest town in Eastern California, expected a youthful, chic woman to step out when the stage pulled up. Instead, they had Madame Mustache, a woman of almost 50 years who grew weary and haggard from a life on the road.
Journalists had a field day writing of her careworn appearance. Out of vanity or pride, Eleanor conducted herself as if she were the freshest-faced woman ever to grace the Magnolia Saloon, where she continued to work the tables.
The Madame switched her champagne for whiskey. She stopped caring about how her patrons dressed or behaved. She did convince a friend to lend her $300 for a bankroll, which she lost before the night ended.
Eleanor was despondent. She could deal with losing her looks, but now her knack for dealing cards betrayed her for the first and last time. Madame Mustache walked into the darkness with a bottle of red wine, and a fatal dose of morphine. Shepards found her dead body just outside of Bodie on September 8, 1879. Her head rested on a stone, and a suicide note lay next to her.
Aftermath
Madame Mustache was a gambler, and she played the hand fate dealt her as a woman in a man's world. Single women simply didn't survive long in the western frontier. Most married out of the lifestyle, and some went down with it. Eleanor died as she lived, on her terms.
She didn't give away that she was depressed enough to end her life. There were clues, but none that anyone would have recognized in 1879. Today we know that as much as 25% of people with a gambling addiction will attempt suicide.
Eleanor also exhibited subtle signs of depression. She lost interest in things that once thrilled her, such as entertaining men and behaving in a demure and sophisticated manner. The gentlemen that at one time were drawn to her exotic beauty began calling her Madame Mustache.
She also lost a large amount of money and likely felt hopeless. The lady who once only drank champagne switched to drowning her sorrows in whiskey. Eleanor lost her entire bankroll on her last night; she may have experienced slowed thinking as a symptom of depression. All of these circumstances suggested that Eleanor was in danger.
Unfortunately, no one connected these changes to the fact that she would soon end her life. Although no one can diagnose Eleanor posthumously, she exhibited symptoms of Major Depressive disorder as outlined by the Mayo Clinic website.
If you or someone you know shows symptoms of depression, please seek the help of a professional. In the United States, please call the National Suicide Prevention Hotline at 1–800–273–8255.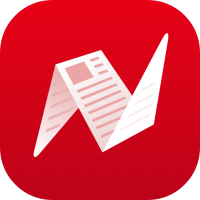 Sources:
Upstairs Girls: Prostitution in the American West, by Michael Rutter