Zona appeared after death to make sure her husband wouldn't get away with murder
Ghosts are typically content to remain the stuff of urban legends. They hardly leave us with evidence of their existence, or their previous lives. One spirit, though, the ghost of Zona Shue, gave an entire testimony used in court to help bring her killer to justice.
In the summer of 1896, Erasmus Stribbling Shue moved from Droop Mountain in Pocahontas County, Virginia, to the sleepy village of Livesay's Mill in Greenbrier County. Erasmus was a tall, muscular man and decidedly handsome. He accepted a job at James Crookshank's blacksmith shop. He often introduced himself as Edward, but everybody called him Trout.
Shortly after his arrival, Trout met a farmer's daughter named Elva Zona Heaster. Zona was instantly smitten with Trout, and he with her. They courted for a short while and were married at the Methodist Church on October 20, 1896. They appeared to have a happy marriage, but no one knew what went on behind closed doors.
Zona and Trout Shue, ca 1896, Public Domain Image
Death
On January 23, 1897, Trout had a went the home of Martha Jones, known better as Aunt Martha. He asked if her son, Anderson Jones, could go to his house to do chores, and see if Zona needed anything from the store since she was feeling sick. Once inside, the child was horrified to find twenty-three-year-old Zona Shue's lifeless body at the foot of the stairs. She lay face down, one outstretched arm, and legs straight. Her other arm was tucked beneath her chest, and her head tilted slightly.
Victorian custom dictated that female family and friends wash and dress the deceased. But, by the time Dr. JM Knapp arrived, Trout already prepared Zona for her funeral. He dressed her in a long gown with a high collar. He adorned her neck with a scarf that didn't go, but he insisted it was her favorite.
Dr. Knapp conducted a post mortem that was more for show than for facts. Trout was oddly overcome with grief; openly wailing was uncharacteristic of the stoic blacksmith. Dr. Knapp thought he ought to give the widower his privacy, and concluded his examination, chalking the death up to "everlasting faint." Today, we call this a heart attack. He later changed the cause of death to childbirth, though Zona wasn't known to be pregnant.
As was the custom, Trout held a wake in the home. The mourners gathered to pay respects, but Trout wouldn't allow anyone near her head. Instead, he fussed with the scarf, added a veil, and propped her head up with pillows. He claimed he wanted to make her comfortable. He went on weeping and grieving and pacing in front of the open casket until she was buried in the Soule Chapel Methodist Cemetery.
Zona Returns
Most of Zona's friends and family thought nothing of Trout's display of grief. It was odd, but not suspicious — everyone, that is, except Zona's mother, Mary Jane Heaster.
Mary Jane didn't care much for her son in law, but couldn't quite put her finger on the reason. Zona was her only daughter, and also her best friend. Zona spent her whole life in Richlands, West Virginia. It must have been hurtful to Mary Jane when Zona up and moved to the remote hills of Livesay's Mill on the other side of Greenbrier County to make a home with a person that answered to the name "Trout." Perhaps it was her mother's intuition, but Mary Jane just knew he had something to do with her daughter's death.
Mary also knew the Bible, and 1 Thessalonians 5:17 told her to pray without ceasing. Mary Jane prayed for nights on end that her daughter would somehow come back if only to tell her side of things or say goodbye.
After several prayerful and restless nights, just as Mary Jan laid down, a strange light entered her bedroom. The aura began to take human form. After a few awestruck moments, her daughter once again stood before her. But she didn't just stand there like some fantastical vision — she spoke.
Zona's ghost told her mother about the night she died. The night before her young Anderson found her body, Trout came home and looked at the feast his wife prepared. She served apple butter, a spread of preserves, and good bread. She didn't cook any meant — this fact threw old Trout into a fit of rage. He attacked her and placed a hand on each side of her head. With a quick motion, the entity explained, he dislocated her neck.
Zona's ghost revealed it wasn't the first time her husband hit her. Trout had a terrible temper, and she couldn't reason with him. Zona went on to describe the neighborhood they lived in and the view from Aunt Martha's home since Mary Jane hadn't visited in the three months Zona and Trout were married until the funeral.
The spirit vanished but returned each night for four nights. On the second night, and told her mother again how Trout squeezed her neck. Specifically, the ghost said he snapped it at the first joint. On the last night, as if to make her final point, Zona twisted her head around 180 degrees, presumably to show her mother how broken her neck was.
Murder
Armed with Zona's tale, Mary Jane paid a visit to Prosecuting Attorney John Preston in Lewisburg. Of course, Mr. Preston dismissed Mary Jane's paranormal experience as the grief fueled hallucinations of a bereaved mother. Although he took an interest in the fact that Dr. Knapp didn't perform a thorough investigation. For that reason, John Preston ordered Zona's body disinterred.
Drs. Knapp, Rupert, and McClung conducted the second post mortem examination with Trout present. Trout kept his composure as the doctors examined the lower portion of the body. He became visibly shaken as the doctors neared her head and neck.
To everyone's astonishment, Zona's corpse had finger-shaped bruises on the neck. Her windpipe was crushed. Most surprisingly, her neck was fractured at the first and second vertebrae — precisely as the spirit claimed.
Trial
A coroner's inquest was held on March 1, 1897. Trout would accept no responsibility in his wife's death. The jury couldn't overlook the mounting circumstantial evidence and charged him with murder.
Trout's trial began in Lewisburg on June 30, the same year. He hired defense lawyers William Reeckler and James Gardner to represent him in court. Incidentally, James Gardner was the first black lawyer to practice in a circuit court in the state.
During his time on the stand, Trout claimed the charges were the consequence of having a spiteful mother in law and nothing more. He went on about minute details, and quickly denied anything at all damning. The jury learned that not only had Trout been a horse thief, but Zona was his third wife. The first one left because he beat her, the second one died suddenly and inexplicably.
John Preston was reluctant to have Mary Jane Heaster as a witness. She was sure to tell about Zona's ghostly visits and discredit herself in the eyes of the court. The defense smugly called Mary Jane to stand sure her story would result in ridicule.
"I have heard that you had some dream or vision which led to this post mortem examination…" The defense stated. Mary Jane assured them it was no dream. Zona's presence was as real as anyone in the courtroom, and she had never been more awake. Mary Jane knew details of the murder no one else did; she knew where she was killed, what she was wearing, and all of her injuries.
The jury was left with circumstantial evidence, and the judge cautioned them, "There is no middle ground for the jury to take. The verdict inevitably and logically must be for murder in the first degree or for an acquittal."
The jury convened for one hour and ten minutes before they found Erasmus "Trout" Shue guilty. He was sentenced to life in prison. On March 13, 1900, Trout died in West Virginia State Penitentiary at Moundsville at the age of 39.
Aftermath
Mary Jane never stopped believing her daughter visited her after death. In September 1916, Mary Jane Heaster passed away. No further sightings of Zona's spirit have been reported. Still, she remains one of West Virginia's most beloved ghosts.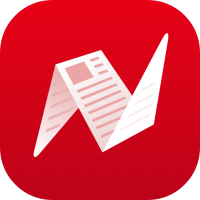 Source Material:
The Unquiet Grave: A Novel, By Sharyn McCrumb
The Haunting of Zona Heaster Shue: The Greenbrier Ghost Chronicle, By Misty Murray-Walkup and Nancy Richmond
Greenbrier Ghost #1: And Other Strange Stories, By J. Dennis Deitz
The Big Book of West Virginia Ghost Stories, By Visionary Living, Inc.