The century-old murder of a teenaged black girl that served as morbid inspiration for song lyrics
Delia Died in Savannah, Georgia, 1900; Photo by Jose Llamas on Unsplash
The details surrounding the life of Delia Green are fuzzy, at best and no image remains of her likeness. Details of her death in Savannah, Georgia, at age 14are quite well known — she was shot by a boy because she hurt his feelings.
A Death in Savannah
Late on Christmas Eve, 1900, young lovers Delia Green age 14, and Moses "Cooney" Houston, age 16, attended a party at the home of Willie and Emma West in Savannah, Georgia. The sweethearts had an argument that went like this:
"My little wife is mad with me tonight. She does not hear me. She is not saying anything to me." Moses announced before he turned to Delia, "You don't know how I love you."
Delia, unhappy with being labeled a wife, had some choice words for her beau, "You son of a b....! You have been going with me for four months. You know I am a lady!"
Moses pulled out the oldest trick in the book—slut-shame, "That is a damn lie. You know I have had you as many times as I have fingers and toes."
Delia retorted that little Mose was a liar. Enraged, he pulled a pistol from Willie West's side table and shot poor Delia in the groin. As soon as he realized what he did, Moses fled.
The teenager didn't get far before Willie caught him and handed him over to the police. Moses confessed and told the authorities he would do it again if he had the chance. Delia lingered for one agonizing night before she succumbed to her injuries the afternoon of December 25, 1900. She is buried in an unmarked grave.
Trial
Moses wore short pants to his trial in the Spring of 1901 in an attempt to play upon his youth. Cooney testified that he brought the weapon to the West home and placed it under a napkin. According to Moses, someone else found it and picked it up, and discharged as Cooney and the other guest wrestled for the weapon.
The jury discounted Moses' testimony since so many witnesses were willing to say they saw him shoot Delia. Willie himself said it was an act of cold-blooded murder.
Moses was convicted, and the jury took pity on him due to his tender age. Instead of hanging, he received a life sentence.
Moses only served twelve of those years before he paroled. He continued to lead a life of crime until his 1927 death in New York.
And then there was music
Not long after Delia's death, musicians began singing about the crime. The lyric, "Delia's gone, one more time, Delia's gone," is repeated in almost every musical rendition of the murder. Blind Willie McTell wrote a version called "Delia," which he sang from Moses' point of view and blamed Delia for her supposed low moral character and rubbing elbows with gamblers.
"Delia, Delia, how can it be?
You love that old rounder, but you don't love me
Well, that's one more rounder gone
Delia, Delia sitting all around
Some of your old rounders gonna pay my way back home
Sitting on the housetop, high as I can see
You love that old rounder, but you don't love me
Delia's poor mother took a trip out West
When she returned, Delia lyin' in rest
Delia's mother wept, Delia's father moaned
They'd have wanted their poor child to die at home
Rubber tired buggy, two-seated hack,
took Delia to the graveyard, never brought her back" — Blind Willie McTell, Little Delia
Alphonso "Blind Blake" Higgs claimed he wrote the song and called it "Delia's Gone." and included the "one more round" line.
Countless Country and folk artists have retold Delia's story through music, including Bob Dylan, Pete Seeger, and most famously, Johnny Cash who included these lyrics in his cover of the song:
"She was low down and trifling
And she was cold and mean
Kind of evil make me want to
Grab my sub machine
Delia's gone, one more round
Delia's gone"-Delia's Gone, Johnny Cash
Again, she was a 14-year-old child.
Afterthoughts
Why do we romanticize the violent death of women? Especially women of color in the post-civil war South? None of the songs commemorating the crime say, "Delia's gone. Shot by Mose, that little son of a... Try him again, one more round, Delia's still gone…" No, they all absolve young Moses "Cooney" Houston. I guess history is written by the victors. Delia's death inspired at least 28 songs and created some very wealthy men. Meanwhile, none of them saw fit to purchase a headstone for Delia Green.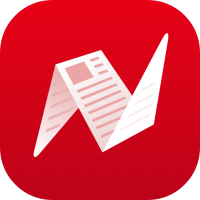 Source Material
The Ballad Of Delia Green And Moses "Cooney" Houston