Something is killing birds across the Mid-Atlantic states and the Virginia Department of Wildlife Resources (DWR) is asking for the public's help in trying to halt the spread of this mystery illness.
Starting in late May, wildlife authorities in Virginia, Washington DC, Maryland, West Virginia, and Kentucky began receiving a number of reports of dead and dying birds. By June, similar reports were coming in from Deleware, New Jersey, Pennsylvania, and Ohio.
On Facebook, veterinarian Belinda Burwell said DWR investigators found many of the birds had swollen, crusty eyes and were showing "neurological symptoms" before their deaths. In 1,400 suspicious bird deaths reported in 13 cities and counties in Northern Virginia between May 23 and June 30, at least 450 had eye issues or neurological issues.
Most of the infected birds were grackles, blue jays, robins, and other "common songbirds."
"No definitive cause(s) of illness or death have been determined at this time," writes Burwell. "No human health or domestic livestock and poultry issues have been reported."
They have so far ruled out bacterial pathogens like salmonella and chlamydia, and a number of common viruses including avian influenza and West Nile virus, and common parasitic infections.
But with no clear cause, DWR is working with regional wildlife management departments and the National Park Service to gather data, and several laboratories are analyzing samples to try to identify the illness.
Because avian diseases spread more easily where birds congregate, the DWR is asking Virginians to stop setting out food and water for birds "until this morbidity/mortality event subsides."
Burwell suggests cleaning feeders and birdbaths with a solution of one part bleach to 10 parts water, rinse thoroughly, and left to air-dry.
DWR also asks for the public's help in reporting cases of bird illness and deaths. If you encounter sick or dead birds anywhere in Virginia, you can submit an event report at https://dwr.virginia.gov/.../bird-mortality-reporting-form/.
If you encounter a dead or dying bird, keep pets away from it and don't handle it without protective gloves. "If picking up a dead bird, place an inverted plastic bag over your hand to avoid direct contact with the bird." Once bagged, they can be disposed of in an outdoor garbage can, or "bury them deeply."
"DWR will alert the public when the mortality event has concluded and bird feeding can be resumed in the affected areas," said Burwell in closing. "Additional information will be shared as diagnostic results are received."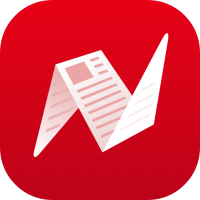 This is original content from NewsBreak's Creator Program. Join today to publish and share your own content.