Bathrooms shut down across the county
"I wondered where that came from," said a mother when her child's 5th-grade teacher contacted her about a missing bathroom soap dispenser. 
Across the county, soap dispensers, toilet seats, and even a bathroom stall have either gone missing or destroyed as the social media challenge, "Devious Licks" makes its way across the schools in Montgomery County. The challenge has also been called "Nefarious licks," "Dastardly Licks," and "Diabolical Licks." No matter the name, it boils down to the same thing: illicit wrongdoing to be shown off and shared on social media
The online challenge asks students to post videos of themselves stealing, vandalizing, or showing off items they've stolen, primarily from their school. In addition, there are monthly challenges, most of which encourage violence, theft, and harassment. 
The challenge has garnered so much attention that schools are forced to close some bathrooms to address the destruction. For example, at my daughter's school, her grade level bathroom is locked, and she and the rest of the 7th-grade girls have to find a different bathroom further from their classes if they need to use the facilities during the day.
One MCPS high school sent home an email sharing they have had multiple soap dispensers destroyed in some of the bathrooms. The principal wrote, "Any student caught damaging, vandalizing, or stealing any property will receive consequences in accordance with the MCPS Code of Conduct." Students are encouraged to report any wrongdoing immediately and anonymously to a staff member.
In a weekly email, an MCPS middle school encouraged parents to discuss the "importance of maintaining a sense of ownership of our community to ensure a safe and healthy enrollment at all times." In addition, the email encourages students to value their community agreements to keep the school safe and clean.
A few days later, on October 1st, MCPS sent a community email informing parents of, "One dangerous trend online…called "Devious Licks." While the school system recognizes that most MCPS students are exceptional role models, the school system will not tolerate participation in the challenge. Any student participating in the challenge and jeopardizes the safety of their schoolmates and the school will be subjected to appropriate discipline as defined in the Student Code of Conduct. 
According to the MCPS Student Code of Conduct, MCPS uses a continuum of instructional strategies and disciplinary responses to support teaching and learning. However, when asked, students are unclear of the consequences beyond a day of reflection or a phone call home. 
Should you come home to find random bathroom fixtures as your new home decor, this might be the time to discuss how it got there with your school-aged children. You might also want to call your child's school to see if they are missing anything.  
Have your children reported bathroom vandalization this year? What do you think the appropriate actions should be? Let me know your thoughts in the comments.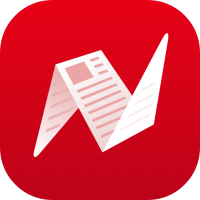 This is original content from NewsBreak's Creator Program. Join today to publish and share your own content.