Learn how to drive through Montgomery College
Learning how to drive is a rite of passage. When I was a teenager, everybody wanted to get their driver's license. A driver's license equaled freedom, especially to a fifteen-year-old living in a small rural town in South Carolina. Everybody wanted a license and a coveted parking spot at the high school.
Now, most teenagers are willing to wait to get their license. With car services like Uber and Lyft and public transportation, it is easier to wait to get your license. Getting your driver's license doesn't seem to hold the same charm as it did 30 years ago.  
My teenager will be learning to drive soon. In Maryland, the minimum age to receive a learner's permit is 15 years and 9 months. To be eligible to receive your driver's license, the minimum age to apply is 16 years and 6 months, and to have successfully completed a standardized driver education course including 30 hours of in-class and six hours of behind-the-wheel instruction. 
Did you know that Montgomery College offers driver's education classes for all levels? As a parent of a soon-to-be driver, this is good news. Montgomery College offers a Driver's Permit Prep class, a Driver's Education class, Driver's Education with Additional Support, Driver Improvement Lessons, and Defensive Driving lessons. 
In-person classes are held at the Rockville or Germantown Campuses and the Gaithersburg Business Training Center (GBTC) at 12 South Summit Ave on the 4th floor. Students can get to the GBTC using RIDE ON bus route 55 or 54. 
Driver's Permit Prep Class
The Driver's Permit Prep Class is open to all students. The class will help students prepare for the Maryland Learner's Permit Test. A Special educator designed the course to provide additional supports for students. 
Driver's Education Class
The Driver's Education Class is limited to 18 students at a time. The course, taught by instructors with over 20 years of teaching experience, consists of the required 30 hours of classroom instruction. Classroom instruction will be ten 3-hour classes. The course also includes six hours of Behind the Wheel Instruction. The 6 hours of hands-on learning is three separate 2-hour driving sessions. 
Driver's Education with Additional Support
Montgomery College's Driver's Education classes also provide differentiated instruction for students who need accommodations. Students will learn the same material but with a multi-sensory approach to learning. Class sizes are smaller and limited to 12 students to a class. The Behind the Wheel Session is one student in the car with the instructor.
If your child has an Individualized Education Plan (IEP), this class may suit them better. If your high schooler attends a Montgomery County Public School, you can gain more information and help for registration through your child's transition teacher.
Have you taken a driver's education course through Montgomery College? What did you think? Let me know your thoughts in the comments.
Follow me to see more articles like this.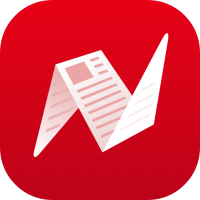 ...
This is original content from NewsBreak's Creator Program. Join today to publish and share your own content.