Mo Willems, together with local community members, will create a mural at the REACH plaza: We are All Connected
The author's personal collection of Mo Willems books

Heather Jauquet/Author
My family discovered Mo Willems through one of our favorite picture books, "Knuffle Bunny" about a young girl and her favorite stuffed animal. The Pigeon and Elephant and Piggy books remain a favorite in our elementary school's library and are repeatedly checked out by the younger students. In addition, I make sure to keep Willems' books in stock at the end of the year for our annual PTA summer book giveaway, where our students browse through tables of books to choose the one they want to read and keep as they begin their summer. As a result, our younger students always look for a Mo Willems book to carry them through their summer vacation.
Mo Willems has been working with the Kennedy Center in Washington, DC for over 10 years and has become their first education Artist-in-Residence. When the pandemic began more than a year ago, with his partnership through the Kennedy Center, Mo Willems offered free Lunch Doodles with Mo Willems to help students stay connected to reading and art. During a time of uncertainty, there was a reassurance in learning how to draw Willems' beloved characters. The Kennedy Center has archived the 15 episodes, and they are still available for anyone who needs to take a doodle break.
Family friendly event at the REACH Plaza
On Saturday, October 9, 2021, the Kennedy Center will be hosting a family-friendly community event: We Are All Connected. To celebrate the Kennedy Center's 50th anniversary, Education Artist-in-Residence Mo Willems, together with 240 local community members, will create a giant mural on the bluestone floor of the REACH Plaza.  
The public art piece is inspired by Mo's abstract words of dots and lines and will be a graphic representation of how we are connected in unexpected ways. 
The day will be hosted by Willems and Helen Hayes Award-winner Erika Rose. Rose, born in Silver Spring is a former Washington, DC resident. Erika Rose won Outstanding Lead Actress in a Play for her role in the one-woman show "Queens Girl in Africa" by Caleen Sinnette Jennings. 
The free event at the Kennedy Center will begin at 10:45am and last through the day ending at 4pm. Throughout the day there will be opportunities for art-making, listening to live music, and participating in family-friendly activities. You might even see large inflatable Pigeon there! The rain date will be Saturday, October 16, 2021.
The We are All Connected event is an excellent opportunity to see an artist in action and community coming together. Bring the entire family to this fun event. If you cannot make it to the event, the artwork will remain until winter. 
In the meantime, enjoy a book for two or do a lunchtime doodle. Have fun!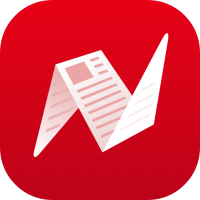 This is original content from NewsBreak's Creator Program. Join today to publish and share your own content.