What do we do now?

It was bound to happen. With four kids at four different schools, elementary through high school, in four parts of the county, it was only a matter of time before one of them was exposed to COVID-19 by a classmate.  
I don't know about you, but there has been a lot of stress with split households where some of the family members are vaccinated, and others are not eligible yet. Montgomery County Public Schools (MCPS) offered a Virtual Academy where families could apply for their children to continue learning remotely. For everyone else, it is business as usual except with masks.  
Classes are back to total capacity five days a week, every week all day long. MCPS has employed a multi-layered approach to mitigating the spread of the virus to keep school buildings open all year long. Classes have air filters, students remain masked except at lunchtime, and many schools are finding a way to have their students eat outside when possible.  
However, with cold and flu season just around the corner, it is getting harder and harder to determine who has a cold and who is infected with something more. Before rapid tests were readily available at schools, many MCPS classes were placed in quarantine for ten days or until the symptomatic student received a negative PCR test result.
Now MCPS has made the protocols a little clearer for families:
Health room staff will administer a rapid test at school. 
Symptomatic students will need to get a negative PCR test outside of school before returning to the classroom.
If the symptomatic student receives a positive test result, the student must quarantine for ten days and, close contacts are notified. The school community will be alerted of a positive case at the school.
Close contacts will need to quarantine for ten days and are encouraged to get tested. Regardless of test results, close contacts will need to remain quarantined for ten days.
If a close contact develops symptoms, they should contact their health care provider, get tested for COVID-19, and notify the school before their return.
Heading into our fifth week of school, we received our first dreaded "close contact" letter. I'm surprised it has taken this long for one of my children to be exposed. Even with precautions such as masking, seating charts, and outdoor eating, kids are still kids, and masks don't always stay up.
But instead of panicking, this is what we did:
Everyone in the family was tested. The exposed child had developed a cough, and while I was sure it was a cold, we all went to be tested just in case. And sure enough, it was just a cold, but we feel better knowing for sure.
Our child and her classmates will learn from home with their school-issued Chromebook while their class is in quarantine.
Since my family all tested negative, our three other children went back to in-person learning.
While we did not need to be tested, we did it to ensure that we were not spreading the virus. If one or more of us had tested positive, we would have quarantined the family, and the kids would have moved their lessons to virtual via their respective schools. 
Each MCPS school has developed a plan to ensure that every student would continue to learn without disruption during quarantine. 
It is inconvenient to switch the learning from in-person to virtual, to have to pick up materials from the school, and for the teacher to modify all of her in-person plans to make them virtual. But I would rather have the inconvenience than having a roomful of sick children. So I am grateful that our school and teacher had a plan in place so that our children can keep on learning through this hiccup in their plans.  
What about you? Has your family received the close contact letter yet? Was the transition to quarantine difficult? Let me know your thoughts in the comments. 
Follow me to see more articles like this.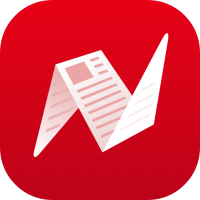 ...
This is original content from NewsBreak's Creator Program. Join today to publish and share your own content.